Keynote Speakers
Opening General Session
Don't expect your average keynote during this session – it's April 1st after all. We're bringing together leaders who have changed the face of enterprise security with their mobile, cloud and SaaS products and experts in network, cyber, and mobile security for a deep-dive conversation about the future of enterprise security.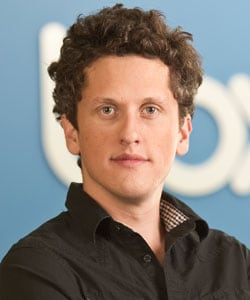 Aaron Levie
CEO and Co-Founder, Box
Aaron Levie co-founded Box with friend and Box CFO Dylan Smith in 2005. The Box mission is to provide businesses and individuals with the simplest solution to share, access and manage their information. Aaron is the visionary behind Box's product and platform strategy, which is focused on incorporating the best of traditional content management with an elegant, easy to use user experience suited to the way people collaborate and work today.
...
Box is one of the fastest growing companies in enterprise software, used by more than 20 million individuals and 180,000 businesses worldwide. Aaron studied business at the Marshall School of Business at the University of Southern California before leaving to found Box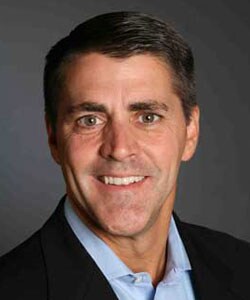 Carl Eschenbach

President and COO, VMware
Carl Eschenbach joined VMware in June 2002 and acts as the company's chief operating officer. Eschenbach brings more than 24 years of high-tech industry experience including infrastructure software, networking, telephony and storage.
...
Prior to joining VMware, Eschenbach was vice president of North America Sales at Inktomi, and he has held various sales management positions with 3Com, EMC and Lucent Technologies.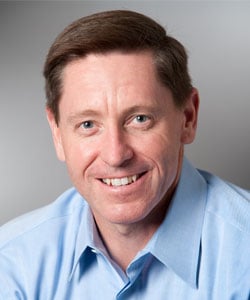 Mark D. McLaughlin
Chairman, President, and CEO, Palo Alto Networks
Mark D. McLaughlin has served as president and CEO of Palo Alto Networks since August of 2011. He is also the Chairman of the Board of Directors at Palo Alto Networks.
Mark previously served as President and CEO and as a Director of Verisign, as well as having served in a number of key positions at Verisign including Chief Operating Officer, Executive Vice President of Products and Marketing, and head of the company's Naming Services business.
...
Prior to Verisign, he was the Vice President of Sales and Business Development for Signio, a leading Internet payment company, which was acquired by Verisign. Before joining Signio, he was the Vice President of Business Development for Gemplus, the world's leading smart-card company. And previous to Gemplus, he also served as General Counsel of Caere Corporation and practiced law as an attorney with Cooley Godward Kronish LLP. Mark was appointed by President Barack Obama to serve on the National Security Telecommunications Advisory Committee (NSTAC) in January 2011. He received his J.D., Magna cum Laude, from Seattle University School of Law and his B.S. Degree from the United States Military Academy at West Point. He served as an attack helicopter pilot in the U.S. Army and earned an Army Commendation Medal and Airborne Wings.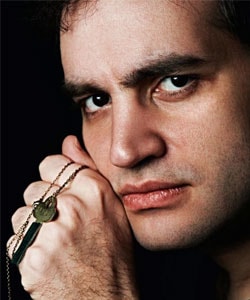 Dan Kaminsky
Chief Scientist and Co-Founder, White Ops
Dan Kaminsky is the Chief Scientist and Co-Founder of White Ops, a company focused on Internet-scale detection of unknown malware via JavaScript. Formerly of Cisco and Avaya, Dan has spent fifteen years working in computer security, many of which were spent consulting closely with Microsoft to protect the Windows ecosystem.
...
Dan is widely known for his work in finding a "skeleton key" in the Internet's Domain Name System; he then led what would become the largest-ever synchronized fix to the Internet's core design. Widely quoted in prominent newspapers, magazines, and television shows, Dan's security research spans a wide range of subjects, from gaining visibility into global Internet threats, to the practical deployment of private communications, to the potential and danger of cryptocurrency. In case of emergency, there are seven Recovery Key Shareholders with the power to recover the Internet's root DNS keys. Dan is the American representative.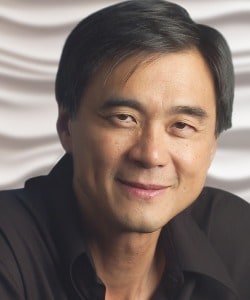 Dominic Orr

President and CEO, Aruba Networks

Dominic Orr was named President and Chief Executive Officer of Aruba Networks in April 2006. Prior to that, Mr. Orr served as the company's Chairman of the Board. Before Aruba, Mr. Orr was President of Nortel Networks' Intelligent Internet Business Unit. Mr. Orr also served as President and Chief Executive Officer of Alteon WebSystems, a leader in Layer 4-7 networking, which was merged with Nortel Networks in October 2000.
...
Mr. Orr started his career as Member of Technical Staff in Communications Networking for Hughes Aircraft and held senior management positions at Hewlett-Packard and Bay Networks prior to becoming President and CEO of Alteon. He holds a BS in physics from City University of New York and a MS and PhD from the California Institute of Technology, where he has been an advisor on the Information, Science and Technology Program for the last decade, and also was named Distinguished Alumni in 2009. Mr. Orr currently serves on the Board of Directors of Inveneo, a non-profit organization based in San Francisco with a focus on Information and Communication Technologies for organizations supporting underserved communities in the developing world, mostly in Africa.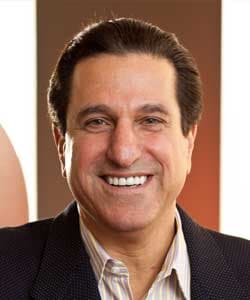 Tony Zingale
Chairman & Chief Executive Officer, Jive Software
As Chairman & CEO of Jive Software, Tony Zingale is responsible for overseeing the company's overall strategic direction, planning and execution. He currently sits on the board of Jive Software. He has nearly 30 years of experience building profitable, high growth information technology companies. He most recently served as President and Chief Executive Officer of Mercury Interactive, the worldwide leader of Business Technology Optimization (BTO) solutions.
...
Tony successfully grew Mercury to over $1B in annual sales and then engineered the $5B merger with Hewlett Packard which was completed at the end of 2006. Prior to Mercury, he was President and CEO of Clarify, a leader in customer relationship management (CRM) software, where he grew the company to more than $300 million in annual revenue. Nortel acquired Clarify for $2.1 billion in 1999. Tony holds a Bachelor of Science degree in electrical and computer engineering and a Bachelor of Arts degree in business administration from the University of Cincinnati. He is a member of the University of Cincinnati Foundation's Board of Trustees.
Tony holds a Bachelor of Science degree in electrical and computer engineering and a Bachelor of Arts degree in business administration from the University of Cincinnati. He is a member of the University of Cincinnati Foundation's Board of Trustees.
Closing General Session
More keynote surprises to come. You'll leave Ignite 2014 armed with the knowledge of where enterprise security is going and how you can thrive in its dynamic evolution.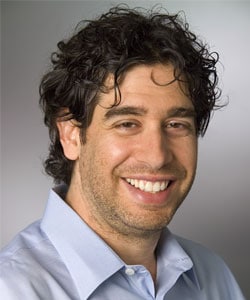 Nir Zuk
Founder and CTO, Palo Alto Networks
Nir Zuk brings a wealth of network security expertise and industry experience to Palo Alto Networks. Prior to co-founding Palo Alto Networks, Nir was CTO at NetScreen Technologies, which was acquired by Juniper Networks in 2004.
...
Prior to NetScreen, Nir was co-founder and CTO at OneSecure, a pioneer in intrusion prevention and detection appliances. Nir was also a principal engineer at Check Point Software Technologies, and was one of the developers of stateful inspection technology.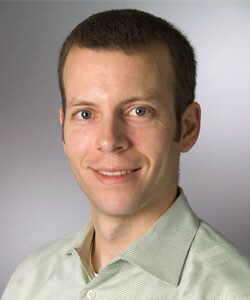 Lee Klarich
Senior Vice President of Product Management, Palo Alto Networks
Lee Klarich brings a strong track record in network security product management to Palo Alto Networks.
...
Lee was Director of Product Management for Juniper Networks, where was he responsible for firewall/VPN platforms and software. He joined Juniper Networks through the NetScreen Technologies acquisition, where he managed the same product line. Prior to NetScreen Technologies, Lee held various positions at Excite@Home and Packard Bell-NEC.