Control Panel > Dashboard
The Evident service consolidates all the information on the cloud infrastructure it monitors and provides a unified view of the current state of your organization. It enables you to identify problems -- view, access, and investigate any risks that have triggered an alert — without having to sift through detailed reports.
.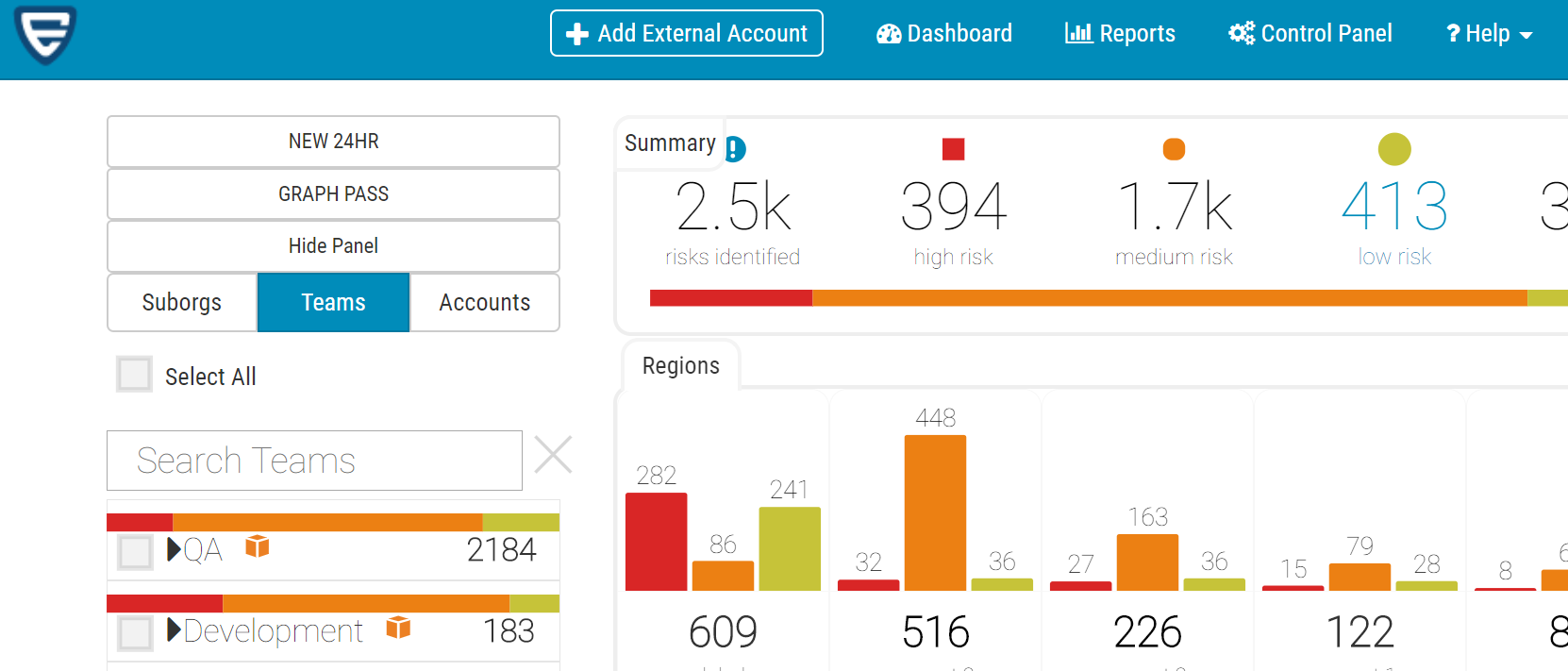 The dashboard is interactive via one-click filters that reorganizes the aggregated statistics across all your accounts to help you pivot on the important data, allowing you to focus on what's most important to you and your business.
Dashboard Panels sorts by name of the filtered options; External Accounts, SubOrgs, Teams, and total alert count.
The dashboard filters allow you to choose different views of your data. Here's an overview of the Dashboard filters: