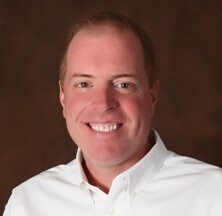 KARL SODERLUND
SVP, Worldwide Channels

Karl Soderlund is responsible for global channel sales, policies and partnerships, ensuring that the company's mission is executed arm-in-arm with the global NextWave partner community. Previously, Soderlund served as vice president of Americas Channel sales for Palo Alto Networks and was responsible for channel strategy, direction and revenue of NextWave partners in North America. Prior to joining Palo Alto Networks, Soderlund was senior vice president of Worldwide Channels and Alliances for Imperva, where he led the transformation of the company's channel and alliance program. Before that, he served as vice president of Worldwide Channels and Alliances at Aruba Networks. His tenure was marked by strong accomplishments, including growth in the system integrator recruitment and engagement, securing new partners, and significantly expanding the channel sales team to achieve large year-over-year growth in his portfolio. He has also held senior leadership roles at Avaya, HP Networking, Fortinet, Extreme Networks and Cisco Systems.
---

TOM KELLEY
Global Head of Distribution
Tom Kelley joined Palo Alto Networks in March 2014. In his current role, Tom provides strategy and leadership for Palo Alto's global distribution partners. Prior to Palo Alto Networks he served as Vice President Global Distribution for Polycom. Tom spent a decade at Sun Microsystems in the service and sales organization – as well as a successful tenures at Data General, Silicon Graphics, and Service Source. Tom earned his Master of Business Administration from Babson College.
---

KANDYCE TRIPP
Global Head of Channel Operations
Kandyce Tripp started at Palo Alto Networks in May 2014. Previously, Kandyce was Senior Director, Worldwide Channel Operations & Strategy at Polycom. Prior to that, Kandyce held positions at Booz Allen Hamilton, SunTrust Banks, Inc., and Avaya. In 2012, 2013, and 2015 she was recognized as a "Power 100" Women in the Channel by CRN, and in 2012 through 2015 she was recognized as a "Woman of the Channel" by CRN. Kandyce holds a BS in Business Administration from Miami University and an MBA from University of Maryland.
---

JEREMY BEHRLE
Technical Chief, Global Channels
Jeremy Behrle joined Palo Alto Networks in September 2014. Previously, he spent 16 years at Juniper Networks where he was VP, Systems Engineering, WW Channels. Before Juniper, Jeremy held senior technical roles at Cisco Systems and at BBN. Jeremy studied Computer Science at Boston University.
---