Ecosystems Management Team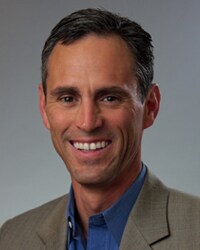 DON JONES
Don Jones currently serves as the Senior Vice President of Ecosystems for Palo Alto Networks. In this capacity, Don oversees all indirect routes to market, including Value Added Resellers, Systems Integrators, Service Providers, Product Partnerships and the industry-leading Nextwave Partner Program. Prior to joining Palo Alto Networks, Don held numerous senior executive positions at Microsoft, Hewlett Packard, HCL and Capgemini Consulting.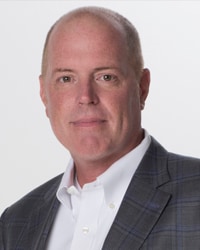 KARL SODERLUND
Karl Soderlund is Senior Vice President of Worldwide Channels at Palo Alto Networks, where he is responsible for global channel strategy and sales, ensuring the company's mission is aligned with the award-winning NextWave Program.
Soderlund has over 25 years of experience in senior leadership roles in networking & security. Karl has been recognized as a Channel Chief by CRN eight times, including the last three years at Palo Alto, while also being named to CRN's Exclusive list of 50 most influential Channel Chiefs in 2020, 2021, and 2022. Karl has also been named to Channel Futures' exclusive lineup of 50 Channel Influencers for 2022.
Prior to joining Palo Alto Networks, Soderlund held senior executive roles at Aruba, Cisco, Fortinet and other industry leaders.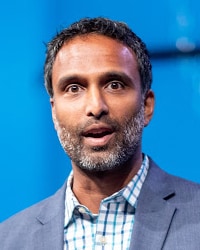 PREM IYER
Prem Iyer is the Vice President of Ecosystems at Palo Alto Networks, leading the Global System Integrator and Cloud Service Provider businesses. In this capacity, he is responsible for the strategy, governance, offer creation, and business planning and growth with both partner types.
Prem started as a systems and cyber practitioner for FSIs, which led him to build an information security practice at one of the largest federal technology solution providers. He then built and led routes to market for three startups, all resulting in acquisition - RedSeal by STG, Trusteer by IBM, and ThousandEyes by Cisco.
Prem held a DOD TS clearance, was a CISSP and PMP, and studied Information Systems at the University of Maryland. He holds an MBA from the University of Chicago Booth School of Business.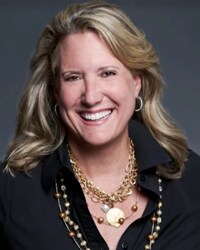 CHRISTIANA "TANA" ROSENBLATT
Tana Rosenblatt is the Vice President of Network Security Technology Partnerships at Palo Alto Networks. She is responsible for building and driving strategic and high-value product integrations with third-party providers and building the company's Technology Partner Program. She is a noted innovator and thought leader in cultivating business ecosystems, specializing in creating and managing cross-company tech partnerships to deliver sustainable competitive advantage and value creation.
Previously, Tana has built several Emerging Technology Partner (ETP) programs for various companies, with specialization in developing partnerships with leading VC-backed tech startup organizations around the globe to help curate rapid scale growth enablement for startup companies. With 18 years at HPE in the Strategic Alliances organization, she developed and grew the Global GTM Incubator Partner Program and built many strategic alliances, partnerships, and ecosystems, with roles ranging from partner strategy, business development, partner marketing, and partner marketing operations and alliance management. She entered the technology industry following 8 years of government service, public policy and corporate governance work. Tana lives in San Francisco, California, and is an avid equestrian and traveler.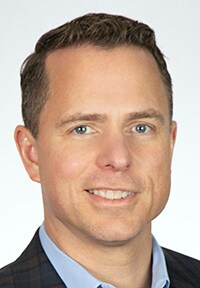 JAMES BEASLEY
James Beasley is Vice President, Cloud Engagement, AWS, leading a team of business development, alliance managers and solution architects focused on developing and growing the Palo Alto Networks business with AWS. Prior to this role, James was Sr. Director, Strategic Technology Partnerships, where he was invaluable in bringing technology integrations to life with Palo Alto Networks top cloud service providers. James joined Palo Alto Networks through the acquisition of Aporeto, where he led business development.
James spent three years as Sr. Director, Strategic Cloud Security Products & Alliances at McAfee, where he led McAfee's corporate products and alliances teams in the transformation of the company's enterprise security solutions portfolio to cloud security solutions. In that role, James worked closely with Amazon Web Services, Microsoft Azure, Google Cloud and Oracle on the co-development of security solutions focused on enterprise cloud workloads.
Prior to joining McAfee, James was Managing Director, Strategic Software Program Office, at Intel, working closely with Oracle on the co-development of cloud and enterprise software solutions. James, a 15-year veteran of Intel, held several senior positions, including strategy development across the enterprise software portfolio, business development, marketing and sales.
James joined Intel from Micro, leading its global logistics services, focusing on online fulfillment operations.
James received his MBA from the University of California. He also studied at Sophia University in Tokyo, Japan and Universiteit Maastricht in the Netherlands during his undergraduate and graduate studies.
CHUCK WIELAND
Chuck Wieland is Vice President of Global Service Provider at Palo Alto Networks. Chuck is responsible for global strategy and business development for Service Providers and MSSPs. His focus is to work with our SP and MSSP partners to drive the adoption and scale of Palo Alto Networks solutions and improve the business process experience.
Chuck has over 25 years of Service Provider experience, starting his career at GTE/Verizon, supporting their mobile affiliates in LATAM. He then joined a startup as a sales leader, helping carry it through IPO and eventual acquisition by Cisco. At Cisco, his teams were responsible for most of the business, with AT&T managing over $700M in annual sales. As a senior sales leader, Chuck then helped early-stage Silicon Valley and Israeli startups with raising capital, initial sales, and growth of sales teams until ultimately joining Palo Alto Networks in 2018.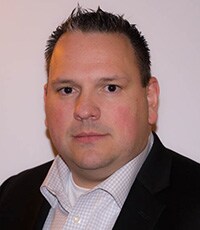 TOM EVANS
Tom Evans is the Vice President of Worldwide Channel Strategy at Palo Alto Networks, where he is responsible for partner programs, partner sales enablement and global channel strategy. Prior to his current role, Evans led the Channel Cloud and Strategic Initiatives teams for the Americas.
Before joining Palo Alto Networks, Evans was the Vice President of Global Channels at K2, where he significantly grew the channel team, developed and launched a program and grew the business by 250% Y/Y. He also spent 10 years at F5 Networks, where he led channel sales and distribution for the Americas, growing the business to over $1B.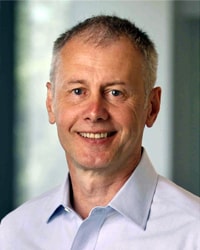 RICHARD STERANKA
Richard Steranka is the Vice President of Strata Ecosystems at Palo Alto Networks. Richard is responsible for developing our end-to-end partner ecosystems strategy, plans and targets for the Strata business, focusing on NGFW, Cloud Delivered Security Subscriptions and SASE. Richard brings more than two decades of experience in cybersecurity, networking and telecommunications.
He joins us from Riverbed, where he ran JAPAC sales. Before that, he was the Global Channel leader at McAfee and Avaya, where he led and grew successful channel teams and programs. He spent many productive years at Cisco in sales, channels, marketing and operations roles, including driving Cisco's SMB business and accelerating its Smart + Connected Communities IoT efforts.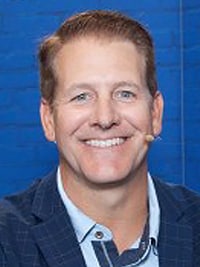 TOM BARSI
Tom Barsi is the Vice President of Ecosystems at Palo Alto Networks focused on worldwide Cortex Ecosystems. He leads the team responsible for building, developing and managing worldwide routes to market for Cortex, including NextWave channel resellers/distributors, global systems integrators, service providers, cloud service providers and managed services.
Tom joined Palo Alto Networks via the acquisition of Xpanse, the world's leading attack surface management platform. Tom joined Xpanse from VMware, where he joined via the acquisition of Carbon Black. He oversaw business development and strategic partnerships as Senior Vice President of Business and Corporate Development of Carbon Black. He has also held Vice President roles at numerous other organizations, such as Proofpoint, where he led as EVP of Business Development and Global Channels and Verisign as Vice President of Business Development.
Tom has over 20 years of experience in channels and business development roles in cybersecurity for both public and private organizations building world class ecosystem technical alliance partners (ISVs) and strategic go-to-market partners (CSP/SI/MSSP).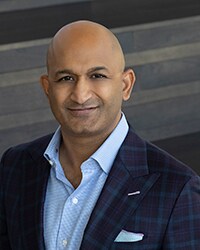 ANAR DESAI
Anar Desai is Vice President of Ecosystems Americas at Palo Alto Networks. In this role, he is responsible for channel strategy, execution and revenue growth through Palo Alto Networks NextWave value-added resellers, system integrators, services partners and distributors. He is charged with accelerating Palo Alto Networks momentum in the market with its ecosystem of next-generation security innovator partners.
Anar has spent his career developing and leading high-impact teams in fast-growing organizations. He possesses extensive sales and channel experience, most recently as Senior Director of Channel Sales for Nutanix, where he built the Americas Channel Sales organization. Nutanix went from a startup to a $1B+ software company during his tenure. Before that, Anar spent over 12 years at NetApp in channels, sales, leasing and operations capacities.
Anar earned his B.S. from Pennsylvania State University and his MBA from Washington University in St. Louis. He and his family reside in Chicago.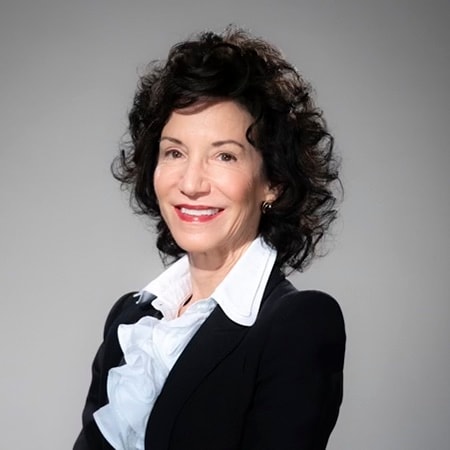 PATRICIA MURPHY
Patricia Murphy is the Vice President of Ecosystems EMEA and LATAM at Palo Alto Networks. Bringing 25+ years of technology leadership experience, Murphy will focus on driving consistent engagement with all our partners, including MSSPs, enhancing Palo Alto Networks representation of these key partners and ensuring a diverse and high-performing ecosystem.
Murphy joins from Apple in France, where she held the position of Executive Managing Director of Enterprise. During her tenure, Murphy successfully steered Apple France into a digital transformation partner with a focused approach on developing a strategic ecosystem of VARs, SPs, SIs and MSPs.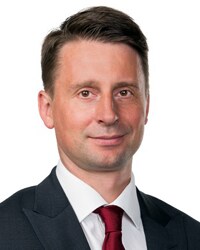 JOHN HARE
John Hare is the Vice President of Ecosystems JAPAC at Palo Alto Networks. He is responsible for deepening our relationships with our key strategic partners, developing new partnerships, and working with our regional Channels teams to build a thriving JAPAC partner ecosystem.
John is based in Sydney and joined Palo Alto Networks in March 2020. John brings over 20 years of experience from the government and private sectors, the last 8 years of which have focused on cybersecurity. John was a director in the financial services cyber team at EY in Sydney and joined Palo Alto Networks from the Commonwealth Bank of Australia, where he led the Cyber Outreach team and was responsible for articulating the bank's cyber strategy to its board and executives.
John graduated with a Bachelor of Arts in Law from Cambridge University. He spent his early career at an international law firm which included spending protracted periods in Hong Kong and Japan. John was also a British diplomat for 9 years, specialising in the Middle East, with postings across the region.