See how higher education institutions use Palo Alto Networks® to secure users, data and apps, preserve network availability, and deliver exceptional user experiences.
Enable innovation securely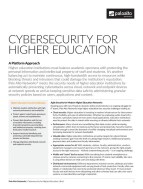 Your students and faculty need high-performance access to online resources. You need to protect personal information, intellectual property and sensitive research.

Palo Alto Networks fuels secure collaboration and speedy access to applications and the network for students, faculty, guests and administrators while also preventing successful cyberattacks. Automation and tight integration optimize security operations so you can focus on supporting learning, advancing research and enhancing your school's reputation.
Safeguard sensitive student and faculty information

Explore a security framework that protects student and staff data and IP, improves uptime and availability, and prepares your institution to meet emerging technological challenges while reducing security threats.
Prevent cyberattacks that impact operations and reputations
Optimize security operations
Boost your cybersecurity curriculum
Equip your students with the skills and knowledge they'll need to protect our digital way of life and prepare for the many unfilled jobs in cybersecurity. Palo Alto Networks Cybersecurity Academy offers accredited academic institutions free courseware, hands-on labs, faculty training, ongoing support and certification discounts.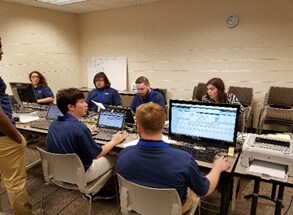 Secure your Microsoft educational environment
Automatically and consistently protect your Microsoft® Windows® computers and servers, Azure® environments, Office 365®, and other apps in the classroom, the cloud or the community.