This page is for our AAC partners. It brings Academy news, views and interviews. To contribute to the Academy Buzz, send your piece to BuzzMe by the end of each month.
PALO ALTO NETWORKS JOINED FORCES WITH THE WHITE HOUSE & INDUSTRY PARTNERS TO SUPPORT VETERANS & THEIR FAMILIES
based on a blog posted by: John Davis on May 10, 2016 1:00 PM
On May 10th, 2016, John Davis and Chuck Konrad had the honor to attend a special White House event celebrating the 5th anniversary of Joining Forces, an initiative that First Lady Michelle Obama and Dr. Jill Biden launched in 2011 in order to support service members, veterans, and their families through wellness, education, and employment opportunities. Joining Forces works closely with both the public and private sectors to ensure that service members, veterans and their families have the tools they need to succeed throughout their lives.
As a strong supporter of this program, we're doing our part. Our Education Team initiated a Veterans Program which will reach out to veterans and offer training on our technology on a continuous basis. At the beginning of this year we conducted a pilot training program for veterans in February 2016, where we trained 16 veterans in a one-week course for our ACE Accreditation. We're proud to report that each veteran that took the final accreditation exam passed it, which helped prove to us that the program was successful and scalable.
Several members of the Education team work seamlessly behind the scenes to serve our deserving audience; all of you, our customers, partners, and now our veterans as well!
OUR FIRST AACs
---

---

---
---

---
---

---

---

---

---

---

---

ACADEMY News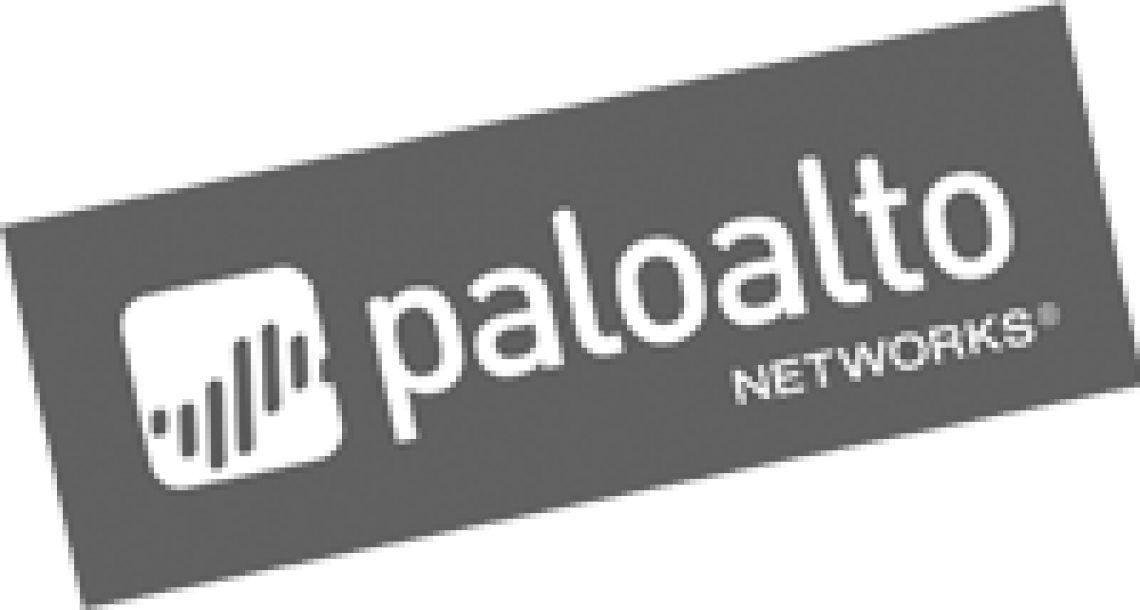 NDG & Palo Alto Networks Forge a Partnership
Brings Palo Alto Networks Firewall To Students
The NDG labs allow learners to gain an in-depth knowledge of how to install, configure and manage their Palo Alto Networks firewalls, as well as configuration steps for the security, networking, threat prevention, logging and reporting features of the Palo Alto Networks Operation System (PAN-OS).
AVAILABLE FOR INSTRUCTOR EVALUATION
The labs are available for instructor evaluation on a hosted NETLAB+ system. This is a great way to learn more about the Palo Alto Networks Academy program. Access will be provided on a first-come, first-serve basis for a limited time period.
Instructors can register for an evaluation account by selecting the button below. You will be prompted to complete the registration process at the NDG Evaluation Center:
CURRENT LIMITED AVAILABILITY FOR CLASSROOM USE
For a limited time, access to the Firewall Essentials labs for use in the classroom is available at no cost to academic organizations who have joined the Palo Alto Networks Academy:
To request access to a hosted NETLAB+ system for your class, please email your request to

Please specify the number of students for which you are requesting access, along with your organization name and contact information (available only to participants of the Palo Alto Networks Academy).
On May 2016, the National Institute of Standards and Technology (NIST) offered up to $1 million in grants to establish up to eight Regional Alliances and Multistakeholder Partnerships to Stimulate (RAMPS) cybersecurity education and workforce development. As part of the Department of Commerce's "Skills for Business" initiative that has made job-driven training a priority, RAMPS initiative is to support the NIST-led National Initiative for Cybersecurity Education (NICE). (Click on the title to go to the page and access up-to-date inforamtion.)
NICE works with government, academia and the private sector to bring leadership and vision to increase the number of skilled cybersecurity professionals helping to keep the nation secure from computer-based attacks.
Frost & Sullivan's 2015 (ISC)2 Global Information Security Workforce Study estimates an international information security workforce shortfall of 1.5 million people during the next five years due to a lack of trained professionals. NICE is taking a regional approach to solve this challenge in the United States.
The NICE director is quoted to having said, "We are encouraging more employer engagement in local communities to influence education and training providers to develop job-driven training that provides the skills that businesses need."
ACADEMY Reviews 
Collegiate Cyber Defense Competition
By Jim Boardman
Palo Alto Networks is leading the way in supporting the regional Collegiate Cyber Defense Competitions (CCDC).
The CCDC is a very exciting competition and a great way for college students to hone their cyber security and business operation skills. The winners of the regional competitions compete at the national CCDC in San Antonio, Texas this spring.
This year our VM firewall appliance were used at Mid West CCDC, Rocky Mountain CCDC and South East CCDC. The North East CCDC and National CCDC are currently evaluating our VM appliance for use in their competitions. .
Each team is provided a room with 4 servers, 4 clients and gateway devices and is tasked with operating an ecommerce business. Upon entering the room, the teams are told that the entire IT staff of their fictitious company has been fired for negligence and incompetence and it's the team's mission to keep services such as FTP, Web, ecommerce, email and DNS up so their businesses can function.
The teams are also told that their servers, clients and gateway devices may not be properly secured. As soon as the teams enter their respective rooms, the penetration testers on the red team try to take down the teams' networks.
Throughout the competition, the white team gives "business injects" consisting of tasks to complete in a defined amount of time. The teams must provide a professionally written response to each inject describing how they completed the tasks. Points are allotted for keeping services up and completing injects. The team with the highest total point score wins.
Palo Alto Networks is proud to support the CCDC competitions and help educate our future leaders in the cyber security industry. Our academy training team sees this as a great opportunity to demonstrate the superiority of our firewall appliance in the "field of battle."
The academy team believes that by providing our support and VM appliances for these competitions, more colleges will become academy partners.
Now we go to a report on the latest updates brought to us about two of the competitions - NCCDC and SECCDC.
Details on our Participation at CCDC
NCCDC
Jim Boardman provided 50 minutes of VM-100 Appliance training to teams that will be competing at the NCCDC.
This is the first year we are sponsoring the NCCDC. We are silver sponsors for the competition and teams will have the opportunity to use 2 of our VM-100 appliances: one to protect their corporate data center and one to protect their cloud data center.
We will also be allowed to advise teams during the competition on how to configure and deploy our firewall appliance.
SECCDC
Jim Boardman attended SECCDC on 6-7 April at Kennesaw State University in Kennesaw GA.
* University of Central Florida came in first place
* Kennesaw State College came in second place
* University of North Carolina, Charlotte, came in third place.
Jim provided 40 minutes of training to the eight students, one from each team, on how to configure and deploy our VM-100 to protect their cloud services running on an ESXi platform.
In addition to our VM-100, teams were also provided a checkpoint firewall appliance which functioned as a gateway protection for both the team's client PC network and ESXi cloud service network.
During closing remarks, the SECCDC director Mike Whitman, mentioned how difficult it was to configure the appliances other than Palo Alto Networks to use during the competition. Jim Boardman also talked to the team coaches about our Academy program.
Several college coaches at the competition stated they intend to become academy partners. Our firewall appliance was well received by the student teams. Since the competition, Mike Whitman, Kennesaw State College Cyber Security director and SECCDC lead, has submitted an AAC agreement to become an Academy partner.
The above report was brought back to us from our team in attendance at the CCDCs.
ACADEMY  Interviews
Educating tomorrow's cybersecurity professionals is essential to win the battle against cybercrime and preserve the trust we place in our digital world, which has become an integral part of performing daily activities – from online banking and shopping to booking and managing airline travel – for millions of people worldwide.
With the intent of support worldwide the growth of the number and quality of security professionals who can help prevent information security breaches, the Palo Alto Networks Academy works with educational organizations interested in promoting and developing cybersecurity curriculums and teaching next-generation security technologies to students. Participating members receive a variety of educational materials, curriculums and Palo Alto Networks Certified Network Security Engineer (PCNSE) certification guidance, along with virtual lab devices.
"We are very proud to collaborate with Palo Alto Networks Academy, one of the most innovative cyber security company. Poste Italiane is best in class in advanced technology adoption to ensure secure digital communications and strongly believes the key role of continuous professional development. We are sure that this collaboration will contribute to improve technical competences on innovative solutions."
– Rocco Mammoliti, Cyber Security District Director and Chief IT Security Officer of Poste Italiane

Matti Aho, Sr. Business Development Rep, WW Sales Functions, WW Inside Sales brings us news on Finland's Education.
Finnish with a Class
Finland's Interest in Cybersecurity Education
Finland has been always well known not just for Pulp & Paper and Tech companies but also for Education. Finnish Education system has been ranked number 1 for several years. Finnish people have been easy adaptors of the new technology and the Educational sector does its best to follow fast phased Tech industry. Palo Alto Networks has been pioneer of the "Next-generation Security platform," so the Authorized Academy Center program is a great fit for Finnish Educational system. Colleges and Universities have been really interested about this program and they are eager to teach our solutions to their students.
Finnish Educational system is quite different. Compulsory basic comprehensive school starts at age 7 and lasts for 9 years. At age of 16, students have the possibility to choose between upper secondary school (kind of equivalent for High School) or Vocational School. Normally students graduate from upper secondary or vocational school at age of 19. After this, students can apply to study Bachelor's (Graduate) studies in University of Applied Sciences or Master's (Post-Graduate) in the University. Some students follow up with PhD.
At the moment, we have seven Authorized Academy Center partners in Finland. Our distributor and partners are hoping that this would also facilitate the co-operation between Educational institutes and Partners to provide them new graduates with enough knowledge. At the moment, there is huge demand for Cyber Security professionals in Finland just as it is globally as well.
THE MALAYSIAN EDUCATIONAL SYSTEM
I had the pleasure of speaking with Bryan Chua, Systems Engineer in Malaysia on the Education marketplace in Malaysia. What with a lot of interest from that region in joining our Academy program, I thought it best to get the scoop from the horse's mouth as it were. Here's a gist of what we spoke about. Shoba Trivadi, Communications.
SH. Could you provide a brief description of the educational system in Malaysia?
Bryan: The Malaysian education system is divided into three stages: six years of primary education, five years of secondary education, one year of pre-university education, three to four years of tertiary education, and followed by post-graduate education that varies in duration. Computing programmes at tertiary level are generally divided into four disciplines i.e. computer science (CS), software engineering (SE), information technology (IT), and information systems (IS) with a typical duration of three years. Security elements typically exist in CS, SE, and IT programmes.

SH. What is the interest level in Cybersecurity educational endeavors in Malaysia? Do have any statistics?

Bryan: With the Malaysia Digital Economy Corporation (MDEC) driving the digital transformation and the development of ICT industry since 1996, increase in the investment in the industry has resulted in a hike in demand for ICT jobs in Malaysia. Though the typical computing programmes already contain security as one of the components, more than ten universities offer computing degrees with some focus on security. Malaysia welcomes about 10,000 graduates from computing programmes every year into the workforce.
SH. What is the availability of internship and apprenticeship opportunities with specific reference to Cybersecurity?
Bryan: The integration of industry and education in ensuring those students and their studies is an integral part of the recruitment process. Almost all institutions offering computing programmes include internship as part of the programme requirement. The duration of internship ranges from three to six months depending on the credit hours assigned. Response from the industry in offering internship varies from company to company with some offering structured training to accepted interns.
SH. What is the inherent knowledge of the various industry certifications available and their perceived value?
Bryan: Under the Economic Transformation Programme, the Malaysian government introduced the MyProCert programme managed by MDEC to upskill Malaysians to international/ global certification standards. A wide variety of certifications are offered under the MyProCert programme including software development, hardware design, security, project management, and networking. Both employers and employees recognize the value of professional training and certification as the MyProCert programme received encouraging response from both parties.
SH. Finally, could you provide a word on the perceived value of Cybersecurity jobs in your region? Is it good or does it need value creation and visibility?
Bryan: Cybersecurity jobs have been in existence and growing steadily in the region responding to different technology advancement. Increased awareness by companies on the advantages of adopting cloud computing and IoT is expected to boost the security industry and subsequently the demand for Cybersecurity jobs. According to a study conducted by the Malaysian Ministry of Science, Technology, and Innovation (MOSTI), the Cybersecurity industry opportunity is expected to grow to RM2.52 bill and create 9,000 jobs by the year 2020.
Interviewee: Bryan Chua, Systems Engineer, Sales, APAC, ASEAN, Palo Alto Networks, Inc.
Interviewer: Shoba Trivadi, Communications Manager, Global Enablement, Palo Alto Networks, Inc.
CCDC INTERVIEW OF JIM BOARDMAN
Here's an interview of our Academy Trainer, Jim Boardman, by the CCDC competition officials where we were one of the sponsors this year. Let's hear from Jim as he speaks on Palo Alto Networks Academy participation at CCDC:
NOTE: Jim's interview begins at 35:50 and runs through 1:10:00.
CCDC FINAL RESULTS
---
Palo Alto Networks - Education Services
Resources to maximize your investment in cybersecurity
Additional Resources
Educational FAQs
Browse our frequently asked questions to get quick answers to common questions.
Education FAQs
Educational Community
Tap in to the expertise of our worldwide network of security and IT professionals.
Education Community
Subscribe to Our YouTube Channel
Explore YouTube for more insight and skills training on Palo Alto Networks technology.
YouTube channel