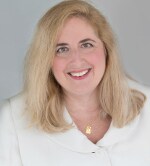 Christina Ayiotis
Co-Chair, Georgetown Cybersecurity Law Institute
Christina Ayiotis, an internationally recognized business leader in cyber, privacy and e-discovery, serves as Co-Chair of Georgetown Cybersecurity Law Institute and on AFCEA International's Cyber Committee.
She taught Information Policy at George Washington University and served as Deputy General Counsel—Information Governance, at CSC, a global technology services provider. She led global programs at Booz Allen, EYI, and Deloitte. She served on the Boards of ARCS MWC, Fairfax Law Foundation, ARMA NOVA, Hellenic American Women's Council and Women's Bar Association of DC. She earned a Zertifikat Deutsch als Fremdsprache from Goethe Institut and studied French at Alliance Française, Paris.
A magna cum laude graduate of Virginia Commonwealth University (BS-Biology/ BA-Philosophy; Minors-Mathematics/French; University Honors), she earned a Juris Doctorate from Marshall-Wythe School of Law at the College of William & Mary. She is the extremely proud Mom of a 19-year-old (Viterbi Dean's List Senior) at University of Southern California.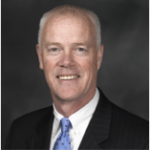 Robert Clark
Lawyer, Army Cyber Institute, United States Military Academy
Robert Clark is a cyber operational lawyer for the Army Cyber Institute, United States Military Academy in West Point, New York, taking over these duties from his position as Distinguished Professor of Law (Cyber) at the Naval Academy. A career military officer and attorney, he has over twenty years of experience within the Department of Defense, having served at its counterdrug command as well as numerous other challenging positions. He is the former Cybersecurity Information Oversight & Compliance Officer with the Office of Cybersecurity and Communications, Department of Homeland Security and former legal advisor to the Navy CIO; United States Computer Emergency Readiness Team; and, the Army's Computer Emergency Response Team. In these positions he has provided advice on all aspect of computer network operations. He interacts regularly with numerous government agencies and is a past lecturer at Black Hat; DEFCON; the iapp; and, the DoD's Cybercrimes Conference. He received his Bachelor's degree from the University of Michigan; his law degree from Michigan State University College of Law; and, his LL.M from the Judge Advocate General's School, United States Army.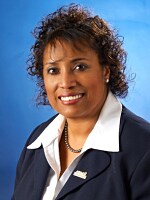 Linda Cureton
CEO of Muse Technologies, Incorporated
Linda is the CEO of Muse Technologies, Incorporated. Muse delivers organizational transformation and IT consulting services bringing innovation and management efficiency to their clients. Linda's expertise and success providing cloud computing, mobility, social media and enterprise solutions for 34 years ensures that she remains a leader in the industry. Linda served in the US Federal Government as a Cabinet Level Chief Information Officer at the National Aeronautics and Space Administration (NASA) and in key management positions within Energy and Justice.
In 1980, she graduated from Howard University with a BS in Mathematics. She later received a Master of Science degree and Post-Masters Advanced Certificate in Applied Mathematics at Johns Hopkins University. She has numerous publications, like "Eigenvalues of the Laplacian on Polygons" Journal of Sound and Vibration, "The Leadership Muse: Inspiration for the 21st Century Hero Leader" – Synergy Press, and "Innovation: There Is Something New Under the Sun" – IT Professional.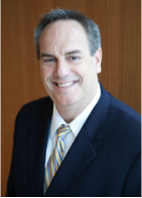 Rick Howard
Palo Alto Networks CSO
Rick oversees the company's internal security program, leads the Palo Alto Networks Threat Intelligence Team (Unit 42), directs the company's efforts on the Cyber Threat Alliance Information Sharing Group, hosts the Cybersecurity Canon Project, and provides thought leadership for the company and the cybersecurity community at large. His prior jobs include the CISO for TASC, the GM of iDefense, the SOC Director at Counterpane and the Commander of the U.S. Army's Computer Emergency Response Team where he coordinated network defense, network intelligence and network attack operations for the Army's global network. Rick holds a Master of Computer Science degree from the Naval Postgraduate School and an engineering degree from the US Military Academy. He also taught computer science at the Academy from 1993 to 1999. He has published many academic papers on technology and security and has contributed as an executive editor to two books: "Cyber Fraud: Tactics, Techniques and Procedures" and "Cyber Security Essentials." The Christian Science Monitor named him a Passcode Influencer in 2015; a pool of 70 experts who are big thinkers on security and privacy.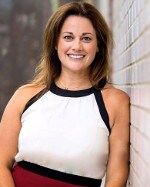 Dawn-Marie Hutchinson
Executive Director, Office of the CISO at Optiv
Dawn-Marie Hutchinson brings 15 years of enterprise information technology experience to her role as an executive advisor in the Office of the CISO at Optiv.
Hutchinson is a data protection expert and frequent public speaker on the subjects of data privacy, crisis management, incident response, security strategy and leadership. She is credited with establishing standards and controls for the anonymization of patient level data and authored the white paper for defining those levels, as well as use cases for the secondary uses of medical data.
Additionally, she served on the HITRUST Privacy working group responsible for revising the HITRUST Common Security Framework to include additional privacy controls and the inclusion of NIST app J recommendations.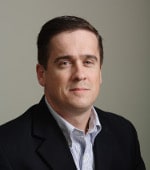 Brian Kelly
Chief Information Security Officer Quinnipiac University
Brian is an Information Security specialist whose qualifications include a Masters degree in Information Assurance; CISSP and CISM designations; and detailed knowledge of security tools, technologies and best practices. Over fifteen years of experience in the creation and deployment of solutions protecting networks, systems and information assets for diverse organizations. The benefit of working for the Air Force, Aetna, Naugatuck Valley Community College and Quinnipiac University is that I have had the opportunity to handle a wide range of responsibilities beyond the purely technical. Learning, teaching, leading and following are all qualities resulting from my diverse experiences.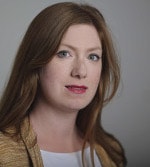 Hannah Kuchler
Journalist, Financial Times
Hannah Kuchler is a San Francisco Correspondent for the Financial Times, writing about technology with a particular focus on cyber security. Her work makes important, complex cyber security stories accessible for a broader business audience. She reports on the threats facing companies and the security industry's potential solutions, coordinates the FT's cyber security special reports and chairs FT cyber security summits. Hannah has worked for the FT for over five years in the US, Europe and Asia, covering everything from Chinese internet companies to British politics.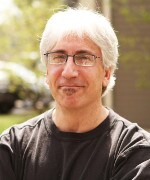 Jon Oltsik
Sr. Principal Analyst, Enterprise Strategy Group
Jon Oltsik is an ESG senior principal analyst and the founder of the firm's Information Security and Networking services. With 25 years of technology industry experience, Jon is widely recognized as an expert in threat and security management as well as all aspects of network security. Recently, Jon has been an active participant with cybersecurity issues, legislation, and technology within the U.S. federal government. Prior to joining ESG, Jon was the founder and principal of Hype-Free Consulting. He has also held senior management positions at GiantLoop Network, Forrester Research, Epoch Systems, and EMC Corporation. Jon has an M.B.A. and a B.A. from the University of Massachusetts, Amherst. As an escape from cybersecurity intelligence and technology, he plays guitar in a rock-and-roll cover band.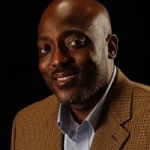 DaMon Ross
Director, Cyber Threat Intelligence, Capital One
DaMon Ross Sr. is the Director of Cyber Threat Intelligence at Capital One. DaMon's career in information security spans 17 years and includes roles in security operations, security engineering and architecture. DaMon is well known throughout the cybersecurity community and is a trusted member of several private cybersecurity research groups. At Capital One, DaMon leads a global team of intelligence professionals charged with delivering actionable intelligence on cyber threats to decision makers across the company. While employed at Fannie Mae, DaMon transformed the legacy Security Operations Center (SOC) to the intelligence-driven organization now known as Threat Detection & Response. While a member of General Electric's Computer Incident Response Team (GE-CIRT), DaMon established the first incident response function focused on non-targeted cybercrime. DaMon holds the certifications of CISSP, ISSAP and ISSMP. Born and raised in southeastern Alabama, DaMon arrived in the Washington, DC area in 1997 while completing his enlistment in the United States Marine Corps. DaMon received a BS in Computer Networking from Strayer University in Washington, DC. He currently lives in Virginia with his two teenage children.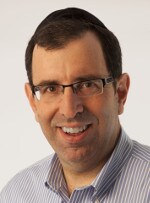 Ben Rothke
Senior eGRC Consulting with the Nettitude Group
Ben Rothke, CISSP, CISM, PCI QSA is a Principal Security Consultant with Nettitude, Ltd. He has over 15 years of industry experience in information systems security and privacy.
His areas of expertise are in risk management and mitigation, security and privacy regulatory issues, design & implementation of systems security, encryption, cryptography and security policy development, with a specialization in the financial services and aviation sectors.
Ben is the author of Computer Security - 20 Things Every Employee Should Know (McGraw-Hill), writes a monthly security book review for Security Management and is a former columnist for Information Security, Unix Review and Solutions Integrator magazines.
Ben is also a frequent speaker at industry conferences, such as RSA and MISTI, and holds numerous industry certifications and is a member of ASIS, CSI, Society of Payment Security Professionals and InfraGard.
You can read his information security article at http://www.csoonline.com/blog/the-security-meltdown and follow him on Twitter @benrothke.
Steve Winterfeld
Information Security Officer, Nordstrom Bank
Steve Winterfeld is the Director of Cybersecurity for Nordstrom, where he owns the technical based strategy and overall vision for protecting the customer. He leads Incident Response, Architecture/Engineering, Security Infrastructure, Assessments and Pen Testing.
Previously, he was the Nordstrom bank Information Security Officer, where he managed Payment Card Industry (PCI) and Federal Financial Institutions Examination Council (FFIEC) compliance. Before moving to retail/finance, he built a successful Computer Emergency Response Team (CERT) for the US Army, as well as Cyber Security Operation Center (CSOC) for TASC (billion dollar defense contractor).
Additionally, he developed the first DoD/FAA security accreditation package for Global Hawk Unmanned Aerial Vehicle, and supported Tennessee Valley Authority (TVA) with North American Electric Reliability Corporation (NERC) Critical Infrastructure Protection (CIP) remediation.
He has published a book on Cyber Warfare and holds CISSP, ITIL, PMP and PCIP certifications.