You could take our word that our next-generation firewalls deliver unmatched visibility and control to safely enable your applications, but we think the words of our customers are more convincing. Read what they have to say about real-world deployments of our products. Below you will find case studies detailing our next-generation firewalls in action at companies large and small, in simple to complex global networks, in a variety of industries.



Why Palo Alto Networks?

Organizations all over the world rely on Palo Alto Networks to detect and prevent advanced cyber attacks while safely enabling applications. Read, see and hear their stories in our new e-stories series, which takes a deep dive into the security challenges you care about most.
Most Viewed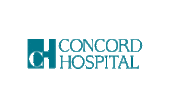 Capital Region Health Care (CRHC) and Concord Hospital CRHC is a regional health delivery system. It includes Concord Hospital, which has 3,200 employees, including more than 750 physicians and nurses, at the main campus and more than 10 remote sites "Since implementing Palo Alto, I have come to the conclusion that a firewall that is not application and user aware provides little value to our organization."