We have rounded up all of the top Palo Alto Networks news from this past week.
Have you seen the surprise cameo in this year's best love story yet?
We have officially kicked off Ignite 2015 with the opening of online registration! Read on for all the reasons you need to be there this year. We've also opened the Call for Papers and can't wait to read what you submit.

As 2014 comes to a close, Palo Alto Networks subject matter experts check in on what they see as major topics and trends for 2015:
Be sure to watch this space for more predictions from our experts over the next 2 weeks.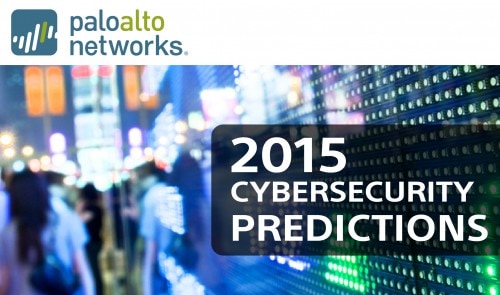 This month's Customer Spotlight focused on Annie Wright Schools and how they used Palo Alto Networks to help solve their BYOD security problems.

Our recent PAN-OS 6.1 release included a number of key updates for our Enterprise Security Platform. Watch Samantha Madrid, Director of Product Marketing, discuss why these key updates are important for organizations embracing cloud infrastructure.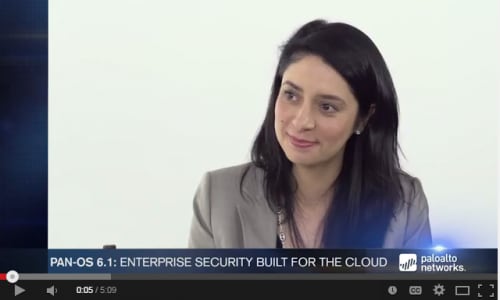 Palo Alto Networks researchers address CVE-2014-6332 SWF exploit.
We announced our Picture It winner for October -- Congratulations Tim from Germany!
Palo Alto Networks exhibited at Black Hat Sao Paulo this week where our executives demonstrated WildFire and Traps enterprise security solutions.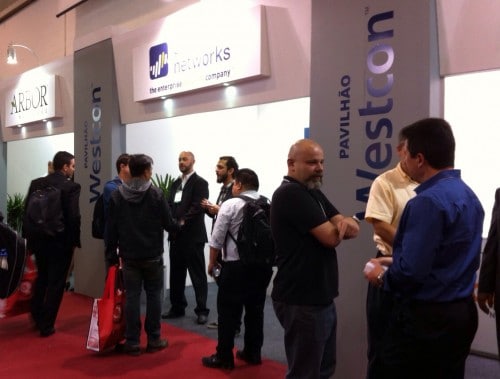 Palo Alto Networks will be at two of important service provider industry events next week in New York: The Future of Cable Business Services 2014 and Mobile Network Security Strategies 2014. Check out details of appearances by Christer Swartz, Palo Alto Networks Consulting Engineer for Data Center and Virtualization.
Join Palo Alto Networks & Isabelle Dumont at the Healthcare Cyber Security Summit. Find out when, where, and how to get 20% off your registration.

We're on the road with VMware and VMUG in the U.S. and Canada this month to discuss how you can strengthen your data center security without compromising application performance. Find an event near you to learn best practices for implementing advanced security services in a SDDC, to hear customer insights for deploying VMware NSX with micro-segmentation, and to get hands-on experience test-driving an integrated VMware-Palo Alto Networks solution.

We're also on the road across North and South America with Citrix and CA for the next several weeks to talk about how enterprises can streamline virtualized data centers, radically simplify network services for delivering critical applications, and reduce complexity and cost, all without sacrificing performance and security. Join us at an event near you.

Want to have all of the latest insights, research and threat intelligence from Unit 42 delivered right to your inbox? Sign up today.

Here are upcoming events around the world that you should know about:
Datacenter Consolidation Seminar Series - Baltimore, MD
When: December 2, 2014 2:30 PM - 5:00 PM EST
Where: Baltimore, MD
Datacenter Consolidation Seminar Series - Tampa, FL
When: December 2, 2014 6:00 PM - 8:00 PM EST
Where: Tampa, FL
Webiner: Yeni Nesil Firewall Testi Nasıl Yapılmalı? [Turkish]
When: December 2, 2014 10:30 AM - 12:00 PM EET
Where: Online
You Can Have It All – Sacramento
When: December 2, 2014 11:00 AM - 1:30 PM PST
Where: Sacramento, CA
Bli med og lær hvordan Software definert datasenter er med på å forme [Norwegian]
When: December 3, 2014 9:00 AM - 3:00 PM CET
Where: Oslo
When: December 3, 2014 9:00 AM - 10:00 AM PST
Where: Online
Datacenter Consolidation Seminar Series - Halifax, NS
When: December 4, 2014 11:00 AM - 2:30 PM AST
Where: Halifax, NS
Datacenter Consolidation Seminar Series - Memphis, TN
When: December 4, 2014 11:00 AM - 2:30 PM CST
Where: Memphis, TN
When: December 4, 2014 12:00 PM - 5:30 PM EST
Where: Washington, DC
When: December 5, 2014 1:30 PM - 5:00 PM GMT+9:00
Where: 千代田区
Texas A&M University Happy Hour Event
When: December 8, 2014 5:30 PM - 10:00 PM CST
Where: College Station, TX
Ultimate Test Drive Workshop on NSX
When: December 8, 2014 9:00 AM - 12:30 PM (GMT + 10:00)
Where: Brisbane, QLD
Executive roundtable - Invitation only
When: December 9, 2014 5:00 PM - 7:00 PM EST
Where: Toronto, ON
Toronto maple Leafs Vs Calgary Flames
When: December 9, 2014 7:30 PM - 10:30 PM EST
Where: Toronto, ON
Ultimate Test Drive Workshop on NSX
When: December 9, 2014 9:00 AM - 12:30 PM GMT+13:00
Where: Auckland
You can have it all: datacenter security without compromise
When: December 9, 2014 10:00 AM - 11:30 AM GMT+4:00
Where: Online
When: December 10, 2014 9:00 AM - 10:00 AM PST
Where: Online
Palo Alto's Next-Generation Security - Ultimate Test Drive
When: December 10, 2014 10:00 AM - 2:00 PM EST
Where: State College, PA
Приглашаем вас на участие в мастер-классе Palo Alto Networks по защите [Russian]
When: December 10, 2014 9:00 AM - 2:00 PM GMT+3:00
Where: Moscow
12月11日(木)製品実感トレーニング[Japanese]
When: December 11, 2014 1:30 PM - 5:00 PM GMT+9:00
Where: 千代田区