Last week Palo Alto Networks CEO Mark McLaughlin appeared on Countdown to the Closing Bell with Liz Claman on Fox Business News to discuss cyber threats facing businesses.
Liz and Mark tackled a wide range of subjects, including the Palo Alto Networks Application Usage and Threat Report findings and hidden threats, and our recent acquisitions of Morta Security and Cyvera.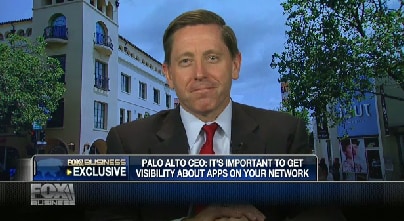 Watch the whole interview here and leave a comment below to let us know what you think.