No sporting event elicits more passion and excitement than the World Cup, which tops even the Olympics in how it captures international interest and stirs up emotions among fans throughout the globe.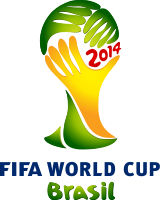 Given the international nature of today's work environments, chances are you have more than one World Cup fan base represented among the colleagues you talk to on a daily basis. In addition, with nearly every country streaming its team's progress, online viewing and tracking of matches has never been easier.
So how should a security administrator respond? One way is to try to block access to improve productivity while limiting the impact all that streaming has on the network and business applications. But given the range of streaming options, if employees want to watch, likely they will find a way. That means a headache for administrators trying to block each and every stream, and a security risk if the employee's "workaround" takes him or her to a phishing site or exposes the network to malware.
An alternative approach would be to use the World Cup as an opportunity to build camaraderie around a single, global event, even as teams compete. In other words: let them watch!
We recommend the following best practices for securing your network using Palo Alto Networks technology during the surge of interest in World Cup games over the next few weeks:
Use URL filtering category control (Streaming media, Sports) to securely enable access by applying full spectrum threat prevention and QoS. In the event a policy is not in place, you may also want to block the Proxy-avoidance-anonymizers category to ensure those are not used to bypass controls.
For educational purposes, use the block and continue option and post a custom message telling employees, "You can watch, but we are scanning and applying QoS to ensure business continuity."
Use application-based policies to apply QoS for well-known video applications such as HTTP-Video and Flash.
For more granular control over specific World Cup streaming applications, create a custom App-ID using step-by-step guidelines found on our Dev Center community.
Remember that not all best practices are technical. How about setting up TVs or Internet streams in break rooms where employees can watch World Cup matches during a pause in their work day? The live streaming heading to one location could also ease bandwidth constraints. Or better yet, let employees know that it's OK to watch streams of games – and that you're working to keep those streams safely enabled – as long as that's not slowing productivity.
World Cup excitement is a good thing. And you can feed that excitement while holding yourself to high security standards.