Here's a roundup of top Palo Alto Networks news from this past week.
A number of you have asked if we noticed any regional patterns based on the data in our 2014 Application Usage and Threat Report (AUTR) pertaining to the applications appearing on networks that are capable of using SSL encryption. Find out what we uncovered.
We also found that nearly 99 percent of all malware logs were generated by a single threat across a single application: unknown UDP. Learn more about cyber activities involving unknown UDP and also how to implement proactive controls.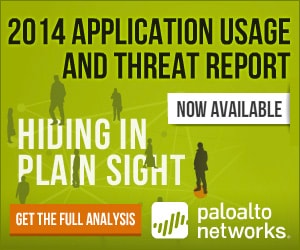 Palo Alto Networks CSO Rick Howard addressed attendees at the 2014 Gartner Security and Risk Management Summit this week on how to build a cyber intelligence team.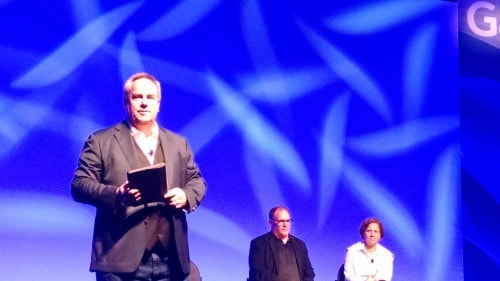 We love the creativity we've seen with the Picture It contest – keep sending your new photos! Enter now for a chance to win.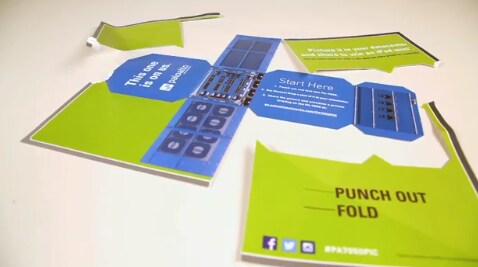 Remediation and incident response just don't go far enough when it comes to protecting critical assets. Cybersecurity expert Tim Treat examines the fundamental need for prevention in an enterprise security platform.
Customer Spotlight: Find out how standardizing on the Palo Alto Networks next-generation security platform saves a manufacturing leader millions in IT costs.

We partnered with Ixia and Singapore's Infocomm Development Authority Labs to complete first Cyber Range exercise in Singapore.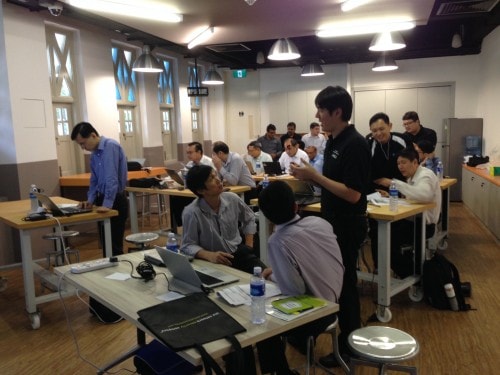 Recent Global Coverage
Mobile security scare… Should Kiwi enterprises care? Gavin Coulthard of Palo Alto Networks comments.

01net.CIO
1,8 milioni di euro di costi It in meno all'anno per Came Group

CISO magazine
Jonathan Tan, Managing Director, ASEAN Sales, spoke to CISO magazine about cybersecurity in Indonesia.

The Jakarta Post
Palo Alto Networks expands RI presence to tap growing demand

Here are upcoming events around the world that you should know about:
When: July 2, 2014 from 9:00 AM - 10:00 AM PST
Where: Online
Ultimate Test Drive Workshop Auckland
When: July 2, 2014 from 9:00 AM - 12:30 PM GMT+12:00
Where: Auckland
Ultimate Test Drive Workshop Wellington
When: July 4, 2014 from 9:00 AM - 12:30 PM GMT+12:00
Where: Wellington
2014 Calgary Stampede GMC Rangeland Derby
When: July 7, 2014 from 4:30 PM - 9:30 PM MST
Where: Calgary, AB
2014 Calgary Stampede GMC Rangeland Derby
When: July 9, 2014 from 4:30 PM - 9:30 PM MST
Where: Calgary, AB
Five Lessons in Mobile Security
When: July 9, 2014 from 11:00 AM – 12:00 PM PST
Where: Online
Strategies that Work for Advanced Persistent Threat Prevention
When: July 10, 2014 from 11:00 AM - 12:00 PM GMT+10:00
Where: Online
Ultimate Test Drive – Pittsburgh
When: July 10, 2014 from 9:00 AM - 1:00 PM EST
Where: Canonsburg, PA
Estrategias que funcionan para la prevencion de APTs [Spanish]
When: July 11, 2014 from 11:00 AM - 12:00 PM CST
Where: Online