Palo Alto Networks experts will be attending FIC 2015 this week in Lille, France (January 20-21). As one of the most important cybersecurity conferences in the region, the International Cybersecurity Forum, or FIC, forms part of a thinking and exchange process that brings together the full array of stakeholders and decision-makers in the cybersecurity sector. More than 3,500 visitors from 58 nationalities are expected.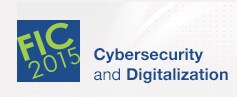 Among the activities taking place:
Pamela Warren, director of government & industry initiatives, is part of the session "How can digital trust be created?" on Wednesday, January 21 from 10:00 am to 11:00 am in P03.
Eric Moret will host a technical demonstration on Traps on Wednesday , January 21 at 11:00 am at the Palo Alto Networks booth #D07.
Christophe Estebanez, security expert and systems engineer, is part of the session "Cyber defense as a service: The future of security?" on Wednesday, January 21 from 3:15 pm to 4:15 pm in B16.
Be sure to follow along with our France Twitter handle (@PaloAltoNtwksFR) to catch all the action from our sessions and activities at the show. Tweet to us if you'll be there, too!