Get ready, London: On 12 May, Fuel User Group will host the very first Spark User Summit, a one-day event for cybersecurity professionals that will deliver the latest industry education, and connect Palo Alto Networks users in the region. Expect hands-on learning opportunities, problem solving session formats, and opportunities to share best practices and tips and tricks. You'll leave with plenty of actionable solutions and strategies to help fix key security issues.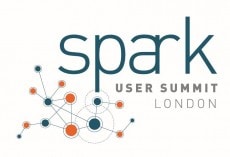 Featured Sessions Include
Preventing Threats: Getting the Most from your Next-Generation Firewall
Migrating to Panorama: What You Need to Know (Hands-on Session)
Scenario-Based Problem Solving
Deep Dive Into ACC
WildFire API Training (Hands-on Session)
Register for Spark User Summit London
When: 12 May 2015, 08:30 – 18:00
Where: etc Venues St Pauls, London, UK
Not a part of Fuel yet? Become a member today! And don't forget to follow @FuelUserGroup on Twitter for group updates and the latest cybersecurity news.