Want an insider's take on the latest announcements from Palo Alto Networks?  Looking for hands-on instructions and context on how to migrate to Palo Alto Networks? Spark User Summits have you covered.
Last week, Fuel User Group hosted Spark User Summit Toronto (June 23) and Spark User Summit Houston (June 25), bringing hundreds of cybersecurity professionals together for the latest in hands-on training, technical education, and networking opportunities.
Spark User Summit attendees were treated to an in-depth look into the newly announced PAN-OS 7.0, gained a better understanding of advanced threats, participated in a hands-on demonstration of how to migrate to Palo Alto Networks Security Platform, and explored how Panorama simplifies network security management.
Spark User Summits are all about bringing cybersecurity professionals together to vet current issues and leave with practical and relevant takeaways.
The next set of Spark User Summit event dates and locations will be announced soon, and in the meantime, Fuel User Group members can access past Spark presentations, along with a wealth of additional technical content in the Fuel Resource Center. Not a member? Join today.
Spark User Summit Toronto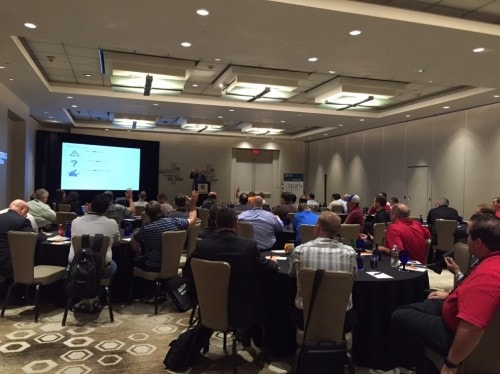 Spark User Summit Houston