Read on for all of our top news from this past week.
We kicked off our 2016 Cybersecurity Predictions series:
Prediction 1: Joerg Sieber predicts how changes in marketing trends could impact web-based attacks in 2016.
Prediction 2: Brian Tokuyoshi predicts that the "what" will matter more than the "who" in mobile security.

Want to present at Ignite 2016? Call for Papers is now open! Early bird registration is also open. Register before December 31 for $400 off your conference pass.

Unit 42 found TDrop2 attacks that suggest Dark Seoul attackers return. The team also used Palo Alto Networks AutoFocus to identify several thousand functionally identical Upatre binaries with unique hashes that exhibited unusual anti-analysis behaviors.

Has your network shared drive been encrypted by CryptoWall? Matt Mellen teaches you how to track down the infected PC.
Listen to Davis Hake's recent interview with Bloomberg Radio from Bloomberg's The Year Ahead 2016 event.
Palo Alto Networks attended Black Hat Europe 2015. Check out all of the action.
Let us do the information gathering for you on the latest partner news. Sit back and relax with this week's Channel Scoop.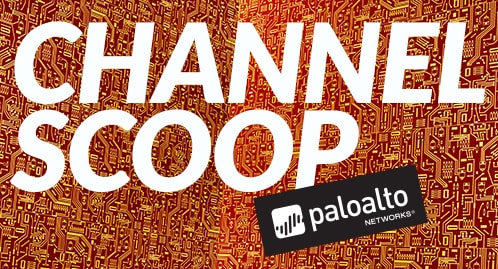 Join Fuel User Group today and learn what's in store at upcoming Spark User Summits in Boston, Sydney & Amsterdam. Have questions about the Fuel User Group? Get them answered.
Don't forget to get your free copy of Navigating the Digital Age: The Definitive Cybersecurity Guide for Directors and Officers, and listen to this on-demand webcast on Reassessing the Cyber Threat Landscape.


Here are upcoming events around the world that you should know about:
When: November 23, 2015 9:30 AM - 1:00 PM GMT+11:00
Where: Melbourne, VIC
When: November 25, 2015 1:30 PM – 5:00 PM GMT+9:00
Where: 大阪市北区
Güvenlikte Layer4'ten Layer7'ye Uzanan Macera
When: November 25, 2015 10:00 AM - 11:00 AM EET
Where: Online Event
When: November 25, 2015 9:00 AM - 10:00 AM PST
Where: Online Event
Ultimate Test Drive workshop Brisbane
When: November 25, 2015 9:00 AM - 12:30 PM (GMT + 10:00)
Where: Brisbane, QLD
When: November 27, 2015 1:30 PM - 5:00 PM GMT+9:00
Where: 千代田区
Lucrative Ransomware Attacks: Analysis of the CryptoWall Version 3 Threat
When: December 1, 2015 9:00 AM – 10:00 AM PST
Where: Online Event
Palo Alto Networks and VMware NSX Micro-Segmentation Workshop
When: December 1, 2015 8:30 AM - 4:30 PM EST
Where: Reston, VA
When: December 2, 2015 9:00 AM - 10:00 AM PST
Where: Online Event
Threat Prevention Ultimate Test Drive
When: December 2, 2015 8:30 AM - 12:00 PM EST
Where: New York, NY
Palo Alto Networks and VMware NSX Micro-Segmentation Workshop
When: December 3, 2015 8:30 AM - 4:30 PM EST
Where: Fulton, MD
When: December 3, 2015 2:00 PM - 5:00 PM EST
Where: Indianapolis, IN
Prevenga Ciber-amenazas con Palo Alto Networks y Connext
When: December 3, 2015 9:00 AM - 12:00 PM CST
Where: Guadalajara, JAL
When: December 3, 2015 1:00 PM - 4:00 PM CST
Where: Maryland Heights, MO
When: December 3, 2015 1:30 PM - 4:30 PM GMT+9:00
Where: 港区
When: December 4, 2015 1:30 PM - 5:00 PM GMT+9:00
Where: 千代田区
Die Zwei um Zwölf: Die Zwei um zwölf: Design Best Practices
When: December 4, 2015 12:00 PM - 1:00 PM MEZ
Where: Online Event
Virtualized Data Center Workshop with Palo Alto Networks
When: December 4, 2015 8:30 AM - 12:30 PM EST
Where: Portland, ME