Aperture is evolving rapidly and with the new Aperture New Features Guide, your reading list can evolve rapidly, too!
Use this guide as your go-to resource for all the new features in Aperture. The guide provides a summary of new features to get you started using them fast and links you to the relevant locations in the Aperture Administrator's Guide for more information.
To make sure you have the latest information on changes to Aperture, we plan to update this document once a month.
For example, in the October release of the Aperture New Features guide, you can check out the new descriptions for Enhanced Dropbox Support, Column Resizing, Report Incorrect WildFire Verdict, and more.
As always, you can find our content on our Technical Documentation page and find the new guide under the Aperture documentation page.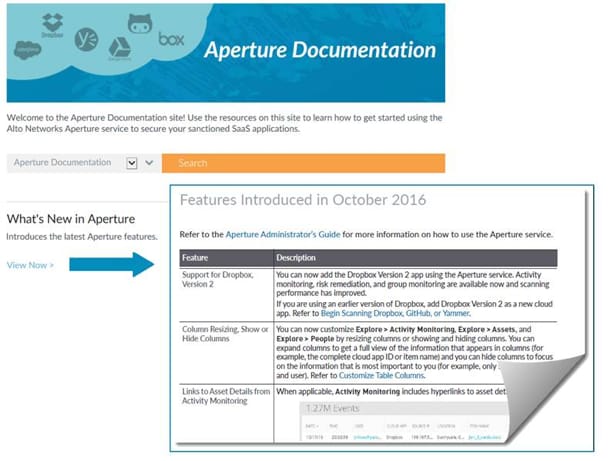 Happy reading!
Your friendly Technical Documentation team