Did you miss any of this week's Palo Alto Networks action? Don't worry, we've rounded up our top news and views right here:
Here are upcoming events around the world that you should know about. Don't forget to register for our events calendar!
Join us live on February 7, 2017 for Security's Colossal Event! Register today.
Are you attending RSA? Register for the Palo Alto Networks exclusive after party!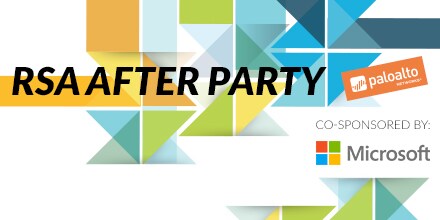 Palo Alto Networks Next Generation Firewall UTD / Clico
January 31, 2017
Bucharest, Romania
Ultimate Test Drive – Migration Process
January 31, 2017
Issy les Moulineaux, France
NGFW: Next Generation Firewall Live Demo
Die Zwei um Zwölf: Partners in (Cyber)crime – Proofpoint und Palo Alto Networks
Join us in San Jose for a global security event!
February 7, 2017
San Jose, CA