Voting is now open for this year's inductees into The Cybersecurity Canon. In true March Madness style, we're bringing back last year's popular bracket-style voting competition to help us decide which cybersecurity books deserve to be canonized.
Here's how it works:
The polls will run for five weeks starting Monday, March 13 and continuing through Friday, April 14.
A new bracket will be posted on the Palo Alto Networks blog every Monday. Voting will remain open through Friday of the same week. Come back each week to cast your vote on the new brackets.
Each week the winners move on to the next round until only one book is left.
The winner will be inducted into The Cybersecurity Canon on Thursday, May 4, during the 2017 Awards Gala in Washington, D.C.
We have 32 nominated books this year. Vote for your Cybersecurity Canon champion now!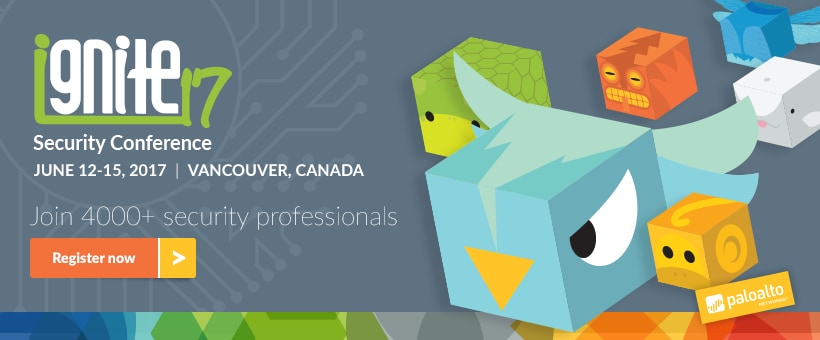 Ignite '17 Security Conference: Vancouver, BC June 12–15, 2017
Ignite '17 Security Conference is a live, four-day conference designed for today's security professionals. Hear from innovators and experts, gain real-world skills through hands-on sessions and interactive workshops, and find out how breach prevention is changing the security industry. Visit the Ignite website for more information on tracks, workshops and marquee sessions.