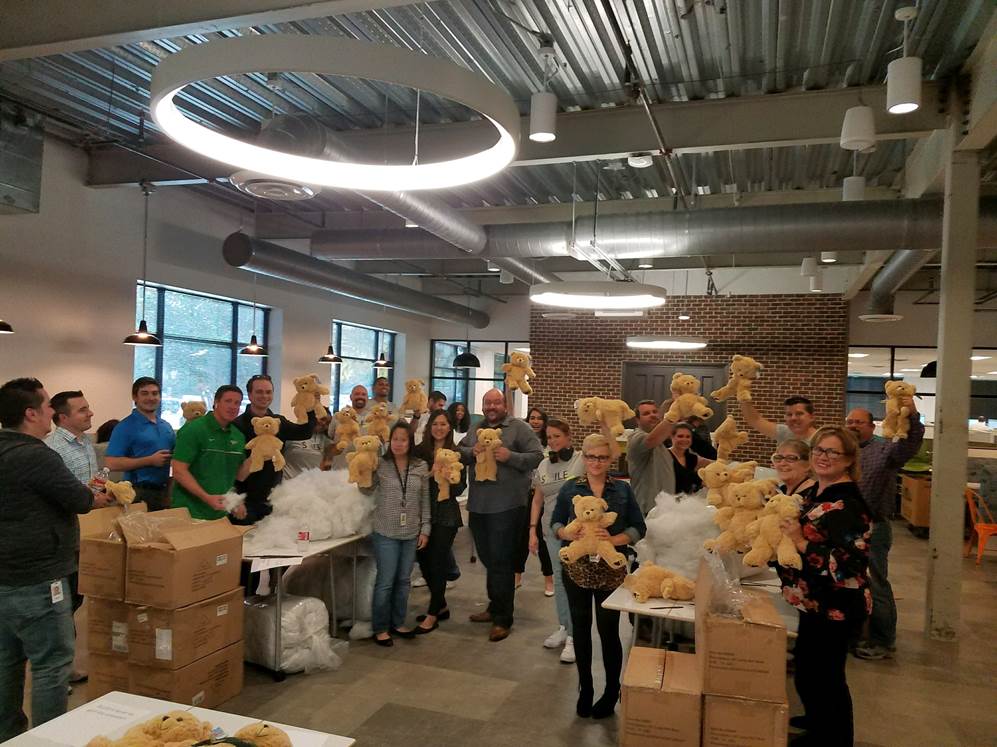 Deployments are seldom easy and, sometimes, just the sound of a loved one's voice can help to bridge the miles separating servicemen and servicewomen from their families.
For this reason, Palo Alto Networks employees in Santa Clara, California, and Plano, Texas, volunteered their time yesterday to assemble 1,000 teddy bears specially equipped with voice recorders. Hosted by the Palo Alto Networks Veterans Network, "Operation Teddy Bear" brought together hundreds of people from across the sites – many of whom are former and current members of the U.S. military – to stuff, dress and sign birth certificates for the bears, now on their way to active duty families.
We know that the entire family serves during a deployment, and the sacrifice can be felt more keenly during the holidays. Our hope is that these bears help to bring a feeling of home to those unable to be together.
To learn more about the Veterans Network and Palo Alto Networks commitment to building community, and supporting and hiring veterans, see the Veterans page on our Careers site.