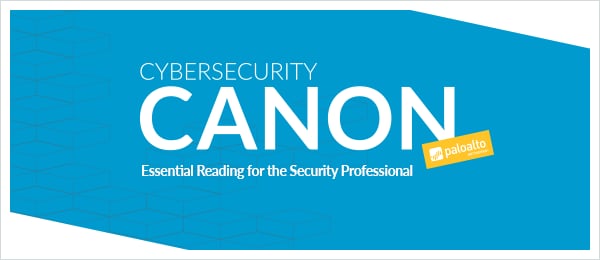 We modeled the Cybersecurity Canon after the Baseball or Rock & Roll Hall-of-Fame, except for cybersecurity books. We have more than 25 books on the initial candidate list, but we are soliciting help from the cybersecurity community to increase the number to be much more than that. Please write a review and nominate your favorite. 
The Cybersecurity Canon is a real thing for our community. We have designed it so that you can directly participate in the process. Please do so!
EXECUTIVE SUMMARY
Cyberlaw: The Law of the Internet and Information Technology is a well-written and well-organized book aimed squarely at undergraduate students for whom a knowledge of key IT law topics may be valuable.  Through 11 chapters it covers a broad variety of topics, ranging from jurisdictional issues to online privacy. With chapters that include learning objectives, review questions and exercises, Cyberlaw does an excellent job of reaching its target audience.
REVIEW
Cyberlaw is written to help students understand the legal and policy issues associated with the internet. In a somewhat-too-small-for-comfort font, it addresses a broad range of information technology-related legal topics.
Chapter 1 looks at the broad topic of "Jurisdiction and Venue in Cyberspace." While it covers these topics very well from a general legal perspective, it doesn't dive into the thornier issues of determining jurisdiction in multi-state or multinational settings.
Chapter 2 addresses "Copyright Law in the Digital Age." Included is a well-done summary of the Digital Millennium Copyright Act, an oft-confusing and broad-ranging law.
Chapter 3 looks at "Trademarks in E-Commerce," including international aspects of enforcement.
Chapter 4 covers "Patents and Trade Secrets in the Information Age," including in-depth coverage of patent infringement.
Chapter 5 is about "E-Commerce and Online Contracts," including international aspects and the Statute of Frauds.
Chapter 6 addresses "Online Tax-Related Issues." I was somewhat surprised at the amount coverage of this topic as, in my experience, it is rarely something that concerns cybersecurity practitioners and tends to be more of a public policy matter.
Chapter 7 is about "Cybercrimes." Computer crime laws are diverse and wide-ranging, and the author does a good job of providing a high-level overview of them. This chapter, however, contains a discussion of "enforcement of cybercrimes," including the statement: "Cybercrimes are often not enforced." I find this troubling, as cybercrimes are not enforced – cybercrime laws are enforced. In the scope of the entire book, it is only a few lines. But it is a confusing misuse of terms, especially given the book's target audience.
Chapter 8 looks at "Tort Law in Cyberspace," including misappropriation of a likeness, and general fraud and misappropriation.
Chapter 9 addresses "Regulating Online Speech," including defamation, a topic of current importance, given the increasingly contentious use of social media to espouse and refute social issues.
Chapter 10 is about "Constitutional and Statutory Privacy Protections," also a current issue of concern in an age of data collection and social media.
Chapter 11 covers "Special Topics in Online Privacy," with emphasis on personal privacy issues.
Each chapter includes well-defined learning objectives, review questions and discussion questions to measure and exercise the reader's comprehension and application of the chapter.
Cyberlaw, like most legal texts, suffers from its inability to track legal developments following publication. Some texts publish supplements on a regular basis, which, given the quality of the author's work, may be something he wants to consider. In some chapters, Cyberlaw gives a solid review of legal topics, but really doesn't drill down to the unique issues and problems that come from their application in the cyber realm. Some of the case reviews do look at these matters, but it would be helpful to have them brought out in the body of the text as well.
CONCLUSION
A text that squarely hits the mark in terms of its target audience, Cyberlaw: The Law of the Internet and Information Technology is a solid overview of many of the legal topics relevant to those operating in the cyber arena. Because of this high-level view, however, it may not be helpful for those more advanced in their cybersecurity or policy roles.