We are pleased to announce the availability of our Panorama Interconnect plugin, which will enable Panorama to manage tens of thousands of Palo Alto Networks next-generation firewalls.
Large organizations find it challenging to scale firewall onboarding, maintain consistent security policies and deploy emergency changes across thousands of firewalls. Remote locations may not have security experts, making central manageability critical. Management tools should provide flexibility to balance central oversight with distributed control.
As shown below, Panorama Interconnect scales centralized configuration management to tens of thousands of firewalls by connecting multiple Panorama instances.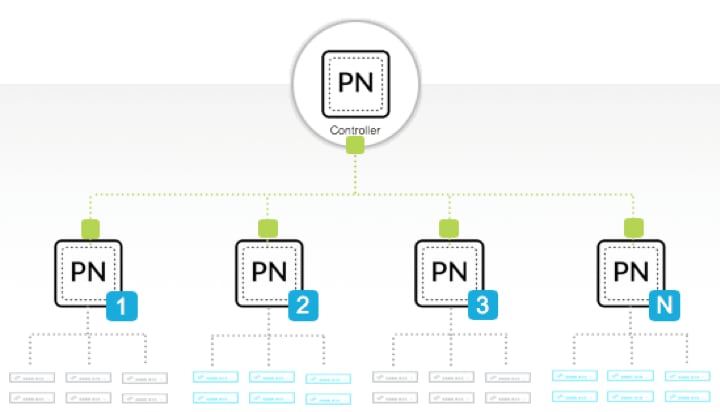 Using Panorama Interconnect, you can efficiently scale firewall onboarding and synchronize configuration across tens of thousands of firewalls. With linearly scalable, centralized control, you can continue to manage network security efficiently without needing local intervention.
Panorama Interconnect offers the following benefits:
Efficient firewall management at scale: Panorama Interconnect uses the plugin architecture that allows you to scale flexibly by adding a new Panorama instance as and when required.
Up-to-date security policies: Panorama Controller synchronizes security policies across all the Panorama instances that manage firewalls. You can not only keep security policies in sync but also push emergency changes on all the firewalls when required.
Simplified network operations: Panorama Interconnect allows you to onboard many firewalls at once without needing a local expert at the remote end.
To learn more:
Visit our Panorama page
Read Panorama Datasheet