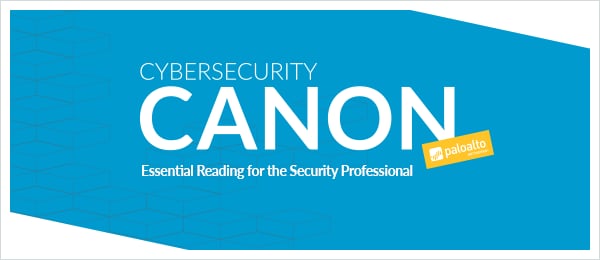 We modeled the Cybersecurity Canon after the Baseball Hall of Fame and the Rock & Roll Hall of Fame, except for cybersecurity books. We have more than 25 books on the initial candidate list, but we are soliciting help from the cybersecurity community to increase the number. Please write a review and nominate your favorite.  
The Cybersecurity Canon is a real thing for our community. We have designed it so that you can directly participate in the process. Please do so!
Executive Summary
Based on 20 years of field research, four authors compiled guidelines of how to communicate effectively when professional or personal discussions with potentially impactful results get heated or emotional. In the rapidly-changing world of Information Security, communication skills are proving to be essential for professionals in this field to get important messages across to both end users and executives.
Review
After hearing Crucial Conversations: Tools for Talking When Stakes Are High recommended so often during professional development workshops, I figured that now was a good time to explore this book through the lens of an information security practitioner. I assumed that it was a straightforward guidebook on interpersonal communication in a business setting. I was then surprised to learn while reading this New York Times bestseller that it was labeled as "self-help." While the authors did provide plenty of workplace examples, overall, the book is a guide for how to think and react differently in varied of situations. Although that unto itself is not a bad thing, it didn't meet my expectations based on the hype I heard about it as a professional communication aide.
So, what is a "crucial conversation?" The authors defined it as a conversation with high-stakes in value; the people engaged in the conversation held differing opinions; and emotions ran high. The updated second edition of this publication utilized eleven chapters to outline examples and various scenarios of crucial conversations, along with techniques to speak persuasively, listen with purpose, and keep the conversation on topic. Acronyms like ABC (Agree, Build, Compare), AMPP (Ask, Mirror, Paraphrase, Prime), and STATE (Share your facts; Tell your story; Ask for other's paths; Talk tentatively; Encourage testing) were offered as ways to recall tactics to handle difficult conversations, which was said to have been studied by the authors for over 20 years.
What surprised me the most about this book was how, at times, it felt like a pyramid scheme or cult indoctrination. Contained in each chapter are testimonials from people who successfully utilized the "Crucial Conversations" method in their work or personal lives. Many references were made to website links for more material, as well as the mention of official "Crucial Conversations" coaches with whom you could meet to deepen your understanding of this method. The emphasis on those extracurriculars spoke to me, as this was more of a lifestyle change, rather than just a new skill one could pick up by reading the book.
The Afterword was the most surprising section of the book to me. Each of the book's four authors were asked to reflect upon the years since the book's initial release in 2002. One mentioned that most people tell him they have really only ever skimmed the book and not actually read it. Personally, that made me wonder how much of the hype surrounding the book was from success stories versus people trying to make themselves sound more interesting by saying they recommended this book.
Another author stated that he was surprised to learn that a "low-level IT person" explained how she successfully utilized lessons in the book in her work environment. He seemed more puzzled that it was useful outside the C-suite, rather than content that the methods were successful in ordinary workplace conversations. That particularly struck a chord with me, because that was close to my own intentions for reading this book. To read of his surprise about the book's usefulness in a non-executive level made me wonder how useful this book is.

Conclusion
It's not necessarily a bad book; I was just disappointed. The methods outlined in Crucial Conversations can be useful, if employed correctly. This truly felt like a self-help book in that the techniques offered did appear to take some time and practice to perfect. Instaread published a 35-page analysis and review of this title, which I would recommend as a more succinct way to get tips on improving interpersonal dialogue skills.