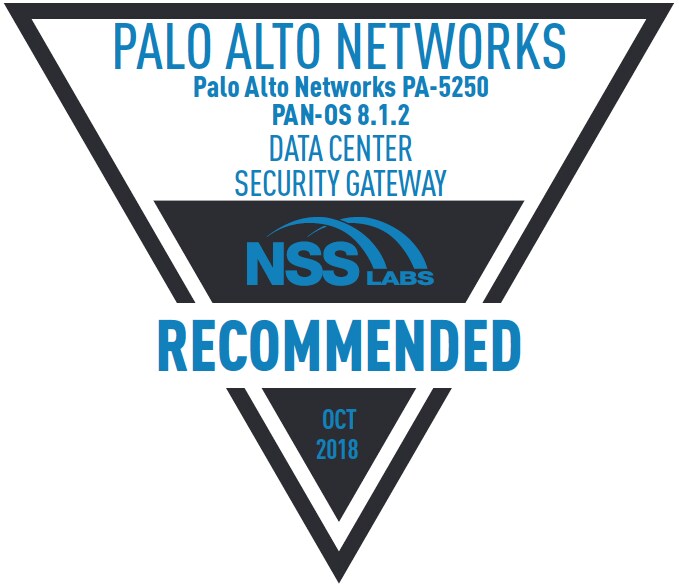 We're incredibly pleased to announce that Palo Alto Networks has achieved a "Recommended" rating for overall security effectiveness, performance, and total cost of ownership (TCO) in the 2018 NSS Labs Data Center Security Gateway (DCSG) Test.
As a part of the test, PA-5250 was tested, based on the Data Center Network Security (DCNS) Test Methodology v2.0, available at www.nsslabs.com.
In doing so, we blocked 99.24% of 2,000+ exploits and stopped 100% of 99 different evasion techniques. These results add to other recent NSS Labs "Recommended" ratings for Next Generation Firewall, Next Generation Intrusion Prevention System (IPS), Breach Prevention Systems, and Advanced Endpoint Protection.
As a foundational component of our Security Operating Platform, our NGFW provides comprehensive protection against server- and client-side network evasion techniques, exploit kits, command-and-control activity, and phishing attacks. Organizations can easily apply security best practices through policies that are consistent across your data centers, remote offices, cloud deployments and mobile users while taking advantage of high-throughput, low-latency performance.
We believe our performance in this NSS Labs DCSG test continues to validate our ability to secure our customers' businesses with a prevention-focused architecture that can be easily deployed and operated.
Download the full report and Security Value Map (SVM) for more details.