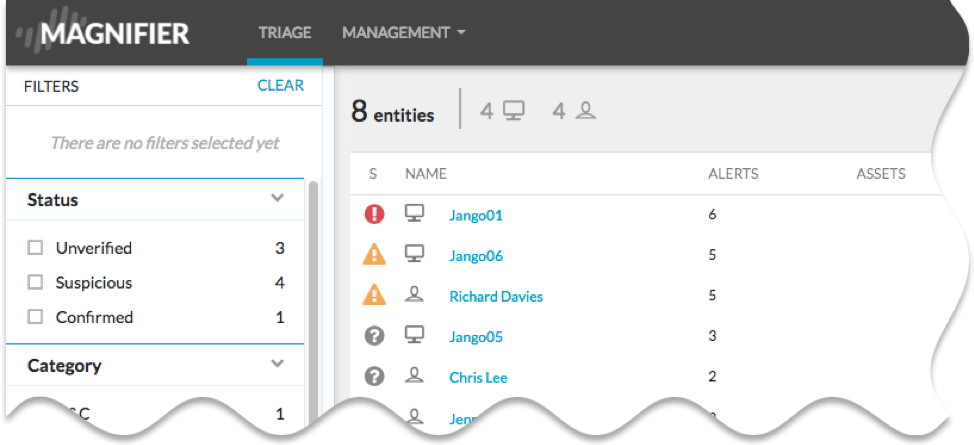 Tech Docs: Magnifier is Naming Names!
Rolling right along, Magnifier has been updated to show you more. More alerts, more context, more information to help you understand what's happening on your network. It does this by leveraging the rich information found in Enhanced Application Logs and in your Active Directory.
To help you recognize the machines and people referenced by Magnifier's alerts, this release also enables Directory Sync Service integration. Director...