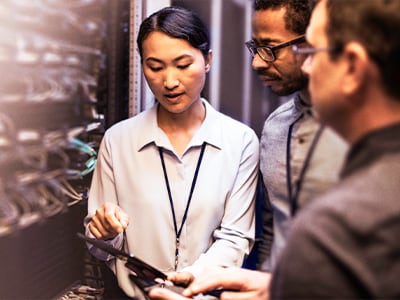 Don't Let Office IoT Devices Be the Weakest Link
Modern workplaces are embracing more technology to improve employees' experiences and productivity as well as to support hybrid workforces. This digital transformation across the enterprise drives greener, safer and more efficient operations with the help of cloud and IoT technologies, such as collaboration tools, real-time monitoring and connected office IoT devices.
Corporate networks are seeing a spike in consumer IoT devices. These range from connected printers a...