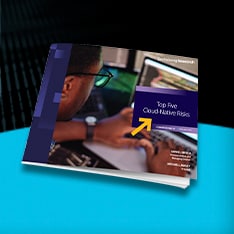 What Are the Top Five Cloud Native Risks?
Cloud native is clearly the way of the future for applications, and it's easy to see why– it allows developers to create, scale, and deploy new cloud-based applications and services at record speed. For organizations in today's hyper-competitive market, it allows them to deliver on customer expectations before their competitors.
Cloud native technologies and concepts were percolating prior to the pandemic, but the abrupt economic and societal shifts turbo-boosted the adoption ...