Leverage best practices and tools
Take advantage of our proven methodologies, tools, best practices and experience helping thousands of customers worldwide make their move to a prevention-based architecture.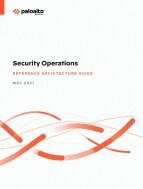 Make this move a strategic win
Adopting a modern, prevention-based architecture is a strategic imperative for organizations of all types and sizes. However, many businesses struggle with the adoption process, negatively impacting security outcomes.

Prevention Optimization Services provide everything necessary to unlock the full potential of the Palo Alto Networks® Security Operating Platform. Experts provide you with tools, education and services to continuously measure prevention capabilities and evolve security controls – so you can prevent successful cyberattacks.
See what our customers are saying
Create a roadmap to better prevention
Palo Alto Networks helps you adopt new techniques for protecting your organization through an integrated, prevention-based platform that actively defends your organization.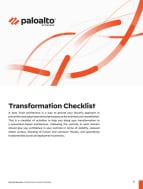 Transformation checklist
New security innovations can help you keep pace with the growing sophistication and scale of threats – if you can properly deploy and operationalize them.

Get our checklist to see where you stand in your readiness to adopt a prevention-based architecture that strengthens network security and simplifies operations.

Read about Transformation Services