APAC Webinar Schedule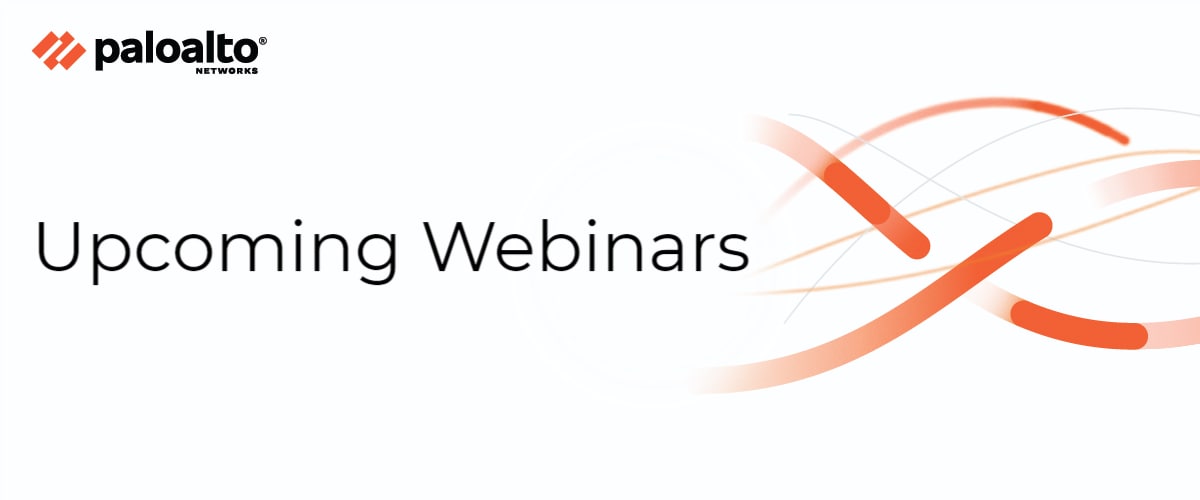 Palo Alto Networks hosts a variety of webinars throughout the year. Whether you are looking for information in cloud security, network security or endpoint security, register for our sessions below and join our experts, who will share the latest best practices, tips and strategies.
Start your cybersecurity journey with us now.
DATE
TIME
WEBINAR TITLE
Tuesday, February 23, 2021
09:00AM IST
11:30AM SGT
02:30PM AEDT
2021 Cloud Security Trends
Register Now »
Wednesday, February 24, 2021
09:00AM IST
11:30AM SGT
02:30PM AEDT
VM-series best practices
Register Now »
Thursday, February 25, 2021
09:00AM IST
11:30AM SGT
02:30PM AEDT
Industry focus: Media and Entertainment
Register Now »