VMware/AirWatch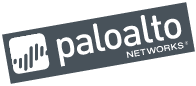 Mobile computing is transforming the ways organizations do business. Users no longer stop working when they leave the office, and they need secure access to business information at anytime, from anywhere, and from any device. This introduces new security challenges for organizations, for it exposes them to new risk vectors and creates the need to protect business information and applications under a myriad of new conditions. Securing mobile devices while also respecting the privacy of personal is an enormous challenge for many businesses, particularly when the devices are not in the building and not owned by the company.
Palo Alto Networks and VMware/AirWatch have partnered to build solutions that address security for the mobile workforce using a rich and unique combination of technology to stop advanced threats paired together with enterprise mobility management.
Palo Alto Networks stops targeted cyberattacks though a natively integrated platform that delivers protection using a combination of network security and global intelligence on new, emerging threats. The next-generation firewall provides visibility of network traffic and the enforcement of security policies, including threat prevention and URL filtering. GlobalProtect extends protection to mobile users using a secure connection to the next-generation firewall in order protect users wherever they may be located. WildFire inspects unknown content, including Android APK files, to identify new, previously unknown malware.
Integration with AirWatch EMM provides additional capabilities to stop threats on mobile devices. AirWatch deploys the GlobalProtect app to iOS and Android devices as part of the enrollment process and provides zero touch configuration for speedy provisioning. Once deployed on a mobile device, GlobalProtect establishes a VPN connection to the next-generation firewall in order to deliver the protection of the security platform to users and mobile devices everywhere. GlobalProtect supports device-level VPN connections (to inspect all traffic) as well as app-level VPN connections (to inspect only the traffic from AirWatch managed apps, while leaving personal traffic alone). Integration between AirWatch and Wildfire allows customers to detect mobile devices that are infected with malware and alert administrators so that organizations can take action and remediate the issues.
These capabilities deliver the protection to mobile devices keep data safe and maintain end user privacy on mobile devices wherever they are used. This unique solution preserves privacy for the end user's traffic and data, while maintain protection and enforcement of security policy with business traffic and data.
AirWatch Palo Alto Networks Integration Solution Brief