Palo Alto Networks & VMware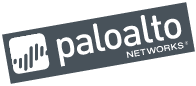 TRANSFORMING NETWORK SECURITY FOR THE SOFTWARE DEFINED DATA CENTER
Palo Alto Networks and VMware have joined forces to deliver a uniform security approach across physical, virtualized, and cloud environments. Together, we are transforming network security for the software defined data center – delivering new levels of infrastructure utilization and network efficiencies, while providing the best visibility, control and next-generation threat protection.

Security challenges in the cloud
While organizations have gained operational flexibility and lowered data center costs by deploying server virtualization, the true objective is a cloud computing environment, where really tangible efficiency, operational and cost payload is realized. This means dynamic, agile movement of virtual machines (VM) across clusters and pods, and full optimization of compute resources by delivering applications of different trust levels in a single server environment. All this must be accomplished without compromising security.
However, this dynamic, flexible environment, where virtual machines are spun up and spun down based on computing resources, can be one of the most challenging to secure. The more dynamic a virtual environment, the slower the timeframe for security to adapt to changes with virtualized applications. Network security challenges in a dynamic virtualized and cloud environment can include:
Lack of visibility into East-West (virtual machine to virtual machine) traffic
Manual, process-intensive networking configurations to deploy security within the virtualized environment
Security not keeping pace with the rate of application provisioning
Incomplete or irrelevant feature sets within existing virtualized network security platforms


VMWARE AND PALO ALTO NETWORKS APPROACH
The right approach is the combination of the VMware NSX network virtualization platform and our next-generation security platform. The joint solution delivers the following:
Automated, transparent insertion of next-generation network security services in software defined datacenters
Complete next-generation security capabilities for all traffic within the datacenter
Dynamic security policies that understand the context of the virtual machines in the datacenter
Enterprises can now realize the full agility, efficiency and cost benefits of a software-defined data center while ensuring it is protected by next-generation security policies.

Learn more about our joint integration: