No-compromise security, high-performance versatility
PA-5000 Series next-generation firewalls combine high throughput, advanced visibility and granular control to secure a wide range of organizations and deployments.
One consistent architecture, many applications.
PA-5000 Series next-generation firewalls prevent threats across a broad range of environments, including internet gateways, data centers, service provider ecosystems and more. All models are based on the same architectural foundation as our other next-generation firewalls. The PA-5000 Series safely enables applications, users and content at throughput speeds of up to 20 Gbps. Dedicated processing resources assigned to networking, security, signature matching and management functions ensure predictable performance.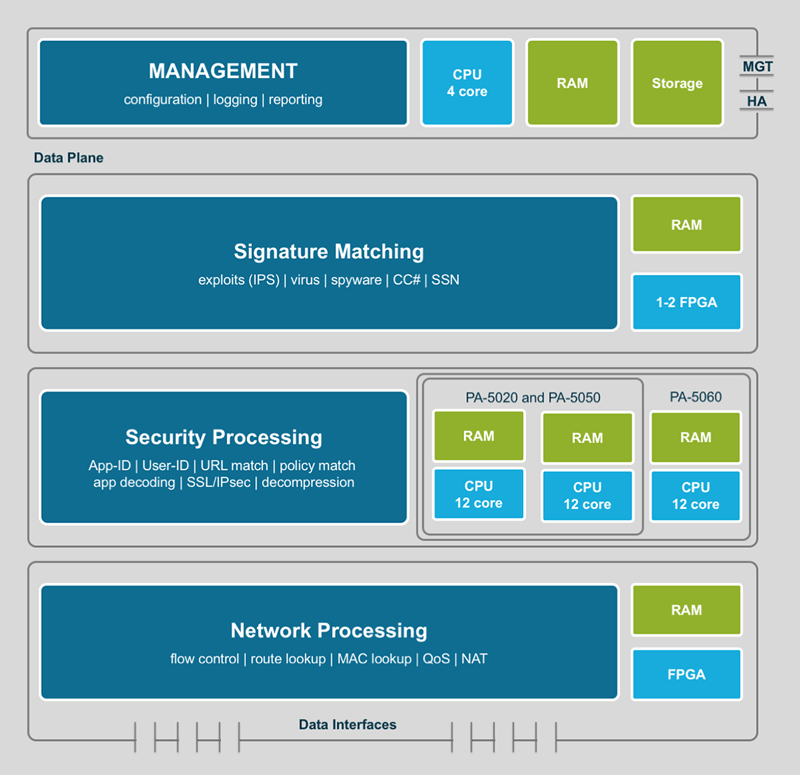 1. Adding virtual systems over base quantity requires a separately purchased license
Request your Security Lifecycle Review (SLR)
The SLR examines your network traffic and generates a comprehensive report unique to your organization to help you discover the applications and threats exposing vulnerabilities in your security posture. Request now
Are you ready to take the
Ultimate Test Drive?
If you're ready to take the test drive, pick the best time for you below!
All times are displayed in Pacific time.