Secure your infrastructure across IT and OT networks
Industrial enterprises worldwide count on Palo Alto Networks® to prevent successful cyberattacks, safely modernize IT and OT networks, and exceed compliance requirements, even in harsh environments.
Enable high uptime and safety
As you transition ICS/SCADA infrastructure to Industry 4.0, the industrial IoT and other frameworks, you need security that stops cyberattackers from infiltrating your network, disrupting critical services, destroying industrial assets or threatening the safety of the environment.
Palo Alto Networks prevents successful cyberattacks across IT and OT infrastructure. Our Security Operating Platform allows you to safely modernize and integrate your ICS/SCADA infrastructure and exceed security-related compliance requirements.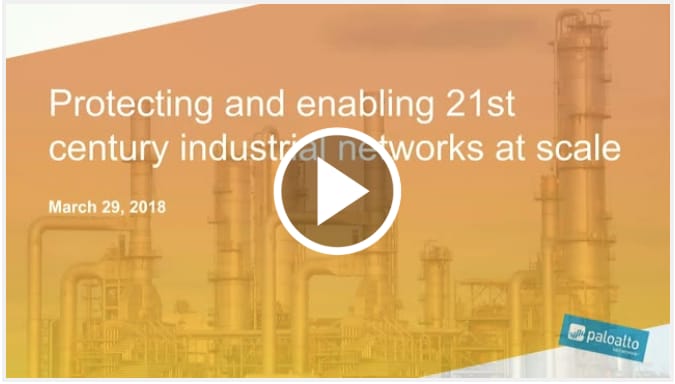 Security Reference Blueprint for ICS
Using this blueprint enables IT and OT professionals to maintain or improve facility operations while maintaining the availability of the plant network and protecting plant processes.
Prevent cyberattacks from impacting safety and uptime
Safely modernize and integrate OT networks
Reduce the cost of security operations