Security will be a key differentiator
for 5G
5G and IoT create disruptive business opportunities for mobile network operators. It's time to move beyond delivering connectivity. It's time to use security as a business enabler and competitive advantage so you can seize the 5G opportunity.

The evolution to 5G opens the door to exciting new services – but it also increases the number of potential intrusion points, amplifying the security impact.

To tap into the 5G business opportunities with minimal risk of being exploited by bad actors, you need complete visibility and automated security across all network locations. Watch the video that describes the security implications of the evolving 5G environment and our three-pillared approach to delivering effective security for 5G mobile network deployments.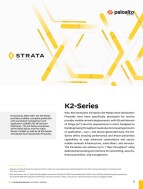 Introducing the K2-Series 5G-Ready Next-Generation Firewall
The Palo Alto Networks K2-Series 5G-ready next-generation firewall prevents successful cyberattacks targeting mobile network services, IoT devices and subscribers. It simplifies operations by providing robust, prevention-oriented security to build resilient and high-value mobile networks for a secure 5G digital economy.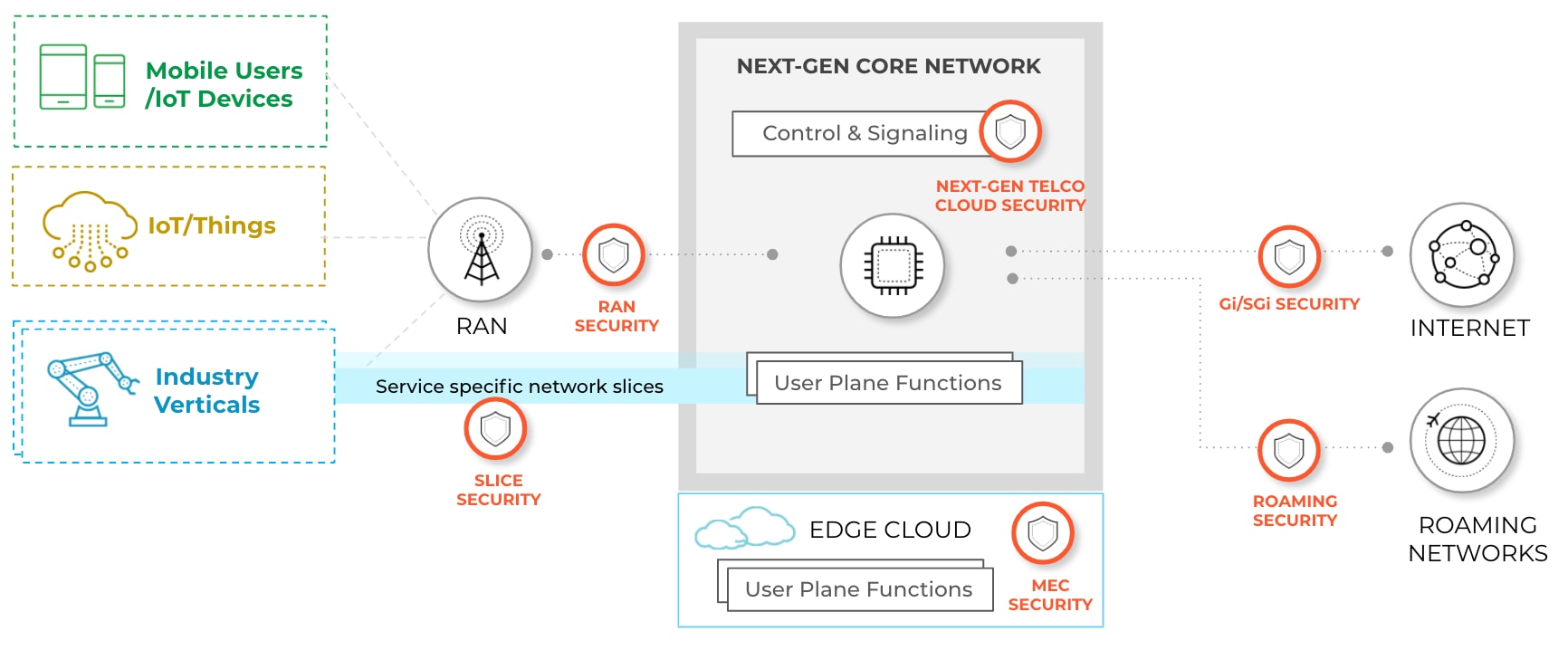 Securing Private 5G Networks
Enterprises around the world are increasingly relying on private 5G networks to drive Industry 4.0 transformation. When considering a private mobile network, security is a top priority, because a strong security posture portends successful digital transformation. Choosing a cybersecurity partner with the right solutions and skills to address the unique security challenges posed by private mobile networks is germane to success.
Securing cellular IoT
Wide adoption of cellular IoT (CIoT) technologies for low-power wide area network (LPWAN) connectivity is enabling industrial digitalization. In particular, Narrowband IoT (NB-IoT) is one of the CIoT technologies well-suited for the LPWAN connectivity standard developed by 3GPP to enable a wide range of cellular devices and services. Complete visibility and control of the NB-IoT traffic on both signaling/control and data planes is essential to secure your CIoT services against DoS attacks from weaponized devices, malware, ransomware and other vulnerabilities.

Read the brief
Request your Security Lifecycle Review (SLR)
The SLR examines your network traffic and generates a comprehensive report unique to your organization to help you discover the applications and threats exposing vulnerabilities in your security posture. Request now
Are you ready to take the
Ultimate Test Drive?
If you're ready to take the test drive, pick the best time for you below!
All times are displayed in Pacific Standard Time