Security will be a key differentiator
for 5G
5G promises transformative mobility and creates disruptive business opportunities by revolutionizing enterprise connectivity. 5G networks enable new enterprise use cases not previously possible, allowing for industrial-scale IoT networks with ultra-low latency, mission-critical reliability and a high degree of mobility. With 5G networks comes a greater reliance on cloud and edge compute, creating a highly distributed environment that spans multi-vendor and multi-cloud infrastructures.

An increasingly hyper-connected world will also open up new security vulnerabilities and threat vectors. To tap into the 5G business opportunities with minimal risk of being exploited by malicious actors, you need comprehensive, context-driven and automated security at scale across your 5G infrastructure.
Introducing industry's first 5G-native security
Palo Alto Networks introduces the industry's first 5G-native security solution, offering the most granular security for highly distributed, cloud native 5G networks. This includes containerized 5G security, real-time correlation of threats to 5G identifiers, and 5G network slice security.

Our 5G security solution is supported on physical firewall appliances in the PA-7000 Series and PA-5200 Series NGFWs, and in our VM-Series Virtual NGFWs for virtualized 5G deployments. 5G security capabilities will be available on CN-Series containerized firewalls soon. This means that if you already use our Palo Alto Networks Next-Generation Firewalls, you can continue to use the same platform to secure service provider 5G infrastructure or enterprise 5G networks.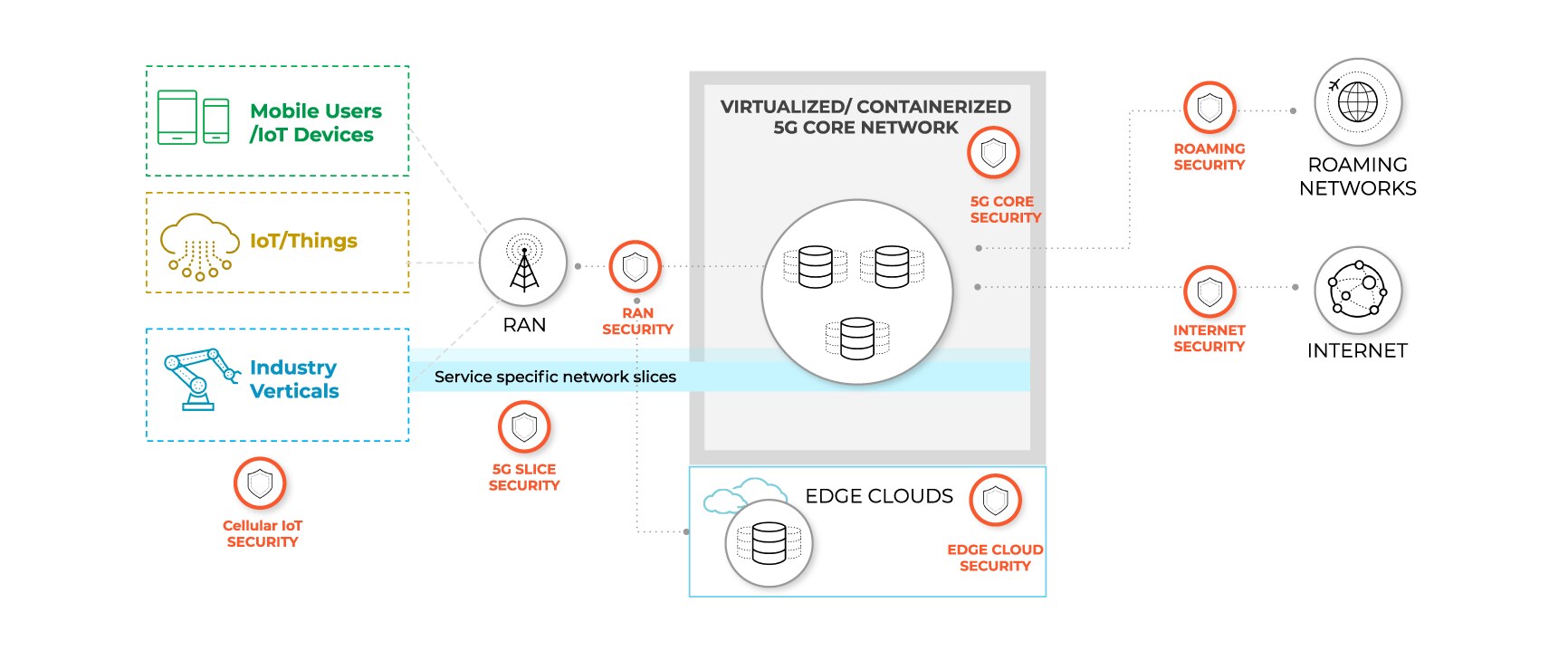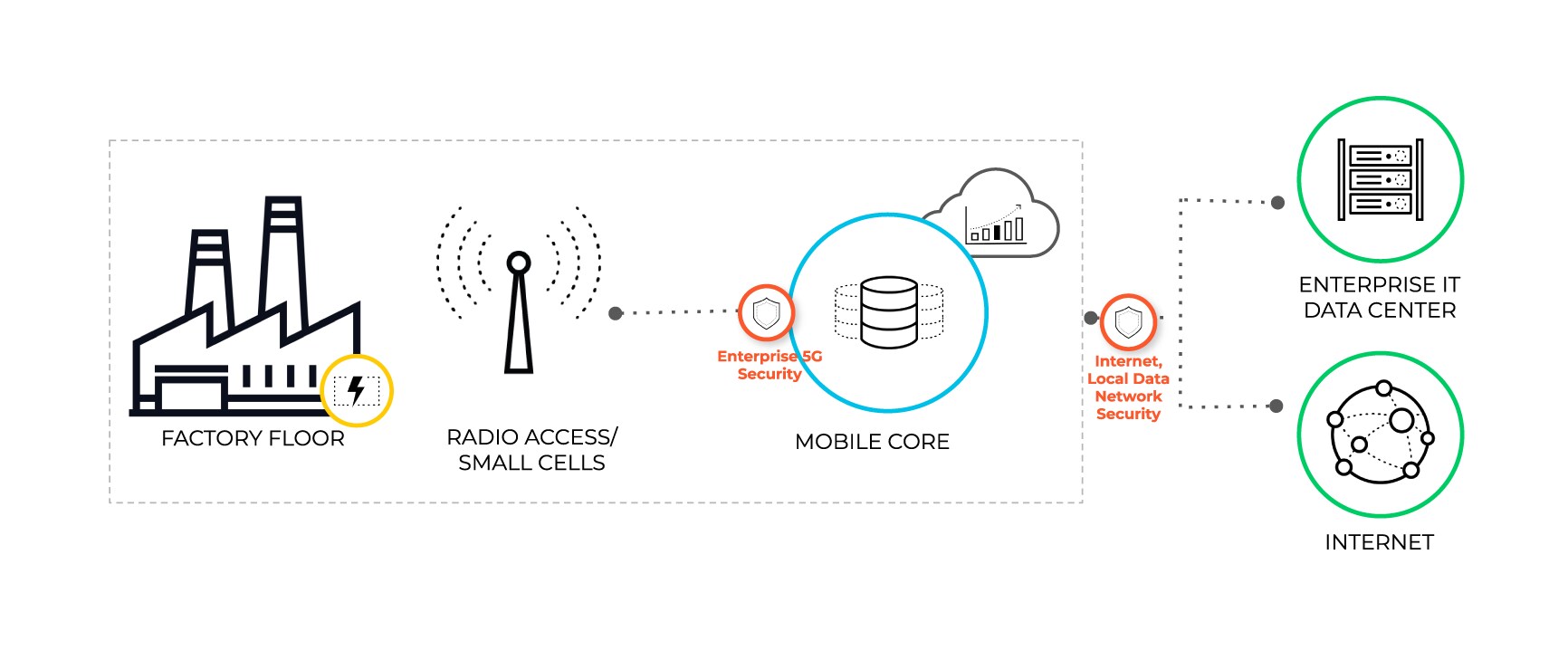 Securing enterprise 5G networks
Enterprises around the world are increasingly relying on private 5G networks to drive Industry 4.0 transformation. Deploy a strong security posture that extends Zero Trust security into 5G with our ML-Powered NGFWs. Take advantage of granular visibility into 5G traffic with automated, real-time security enforcement at subscriber and device levels to stop cyberattackers from disrupting critical enterprise services. Accelerate your 5G digital transformation with confidence.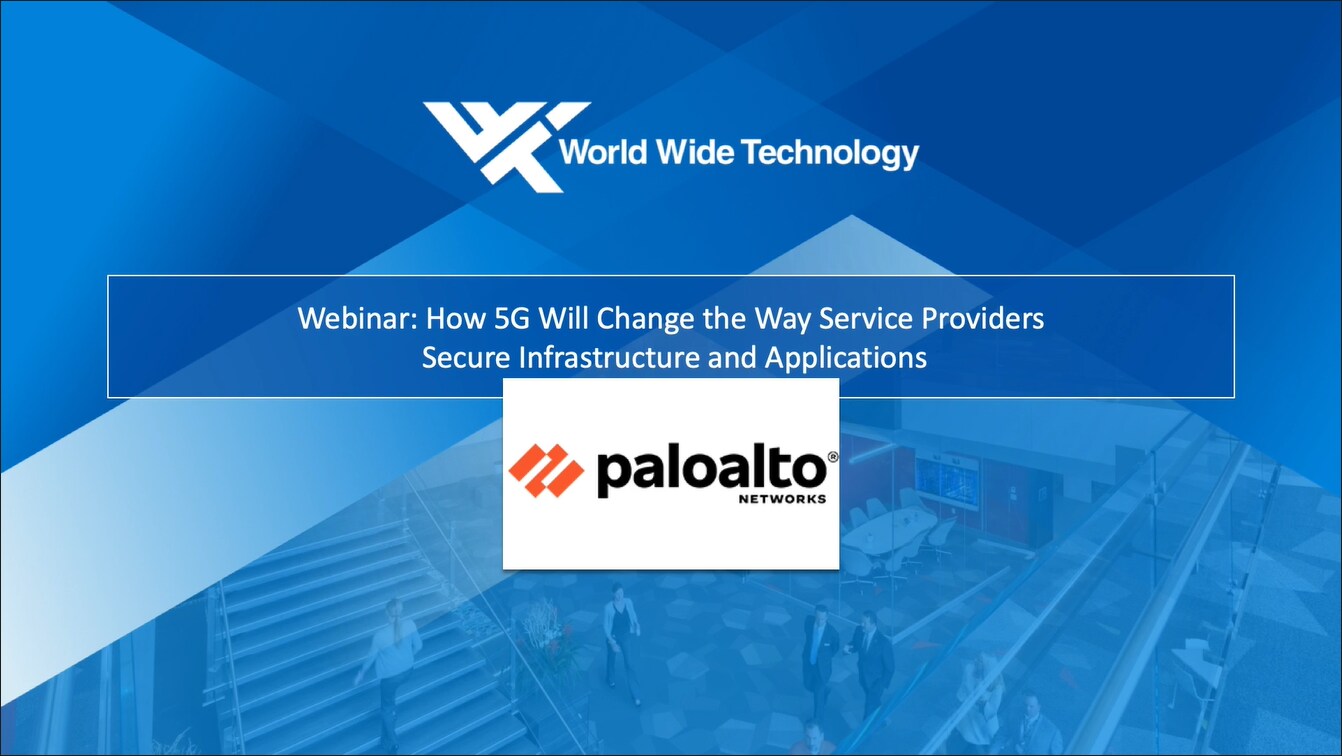 Securing 5G Infrastructure and Applications
The broad scope and reach of 5G, while exciting, come with increased exposure to a wider spectrum of security threats. WWT's Joe Wojtal and Warren Perils join Sree Koratala from Palo Alto Networks talk about 5G security and why it should be a top priority for service providers.
Request your Security Lifecycle Review (SLR)
The SLR examines your network traffic and generates a comprehensive report unique to your organization to help you discover the applications and threats exposing vulnerabilities in your security posture. Request now
Are you ready to take the
Ultimate Test Drive?
If you're ready to take the test drive, pick the best time for you below!
All times are displayed in Pacific Standard Time