Strengthen your security with a best practice implementation
The Palo Alto Networks Best Practice Assessment (BPA) measures your usage of our Next-Generation Firewall and Panorama™ security management capabilities across your deployment, enabling you to make adjustments that maximize your return on investment and strengthen security.
Understanding your results
Once you have a generated a BPA report, get expert advice on how to interpret your results. Watch this video for insights and information about specific best practices and learn how to leverage the report to begin reducing your attack surface.
Execute your roadmap to advanced protection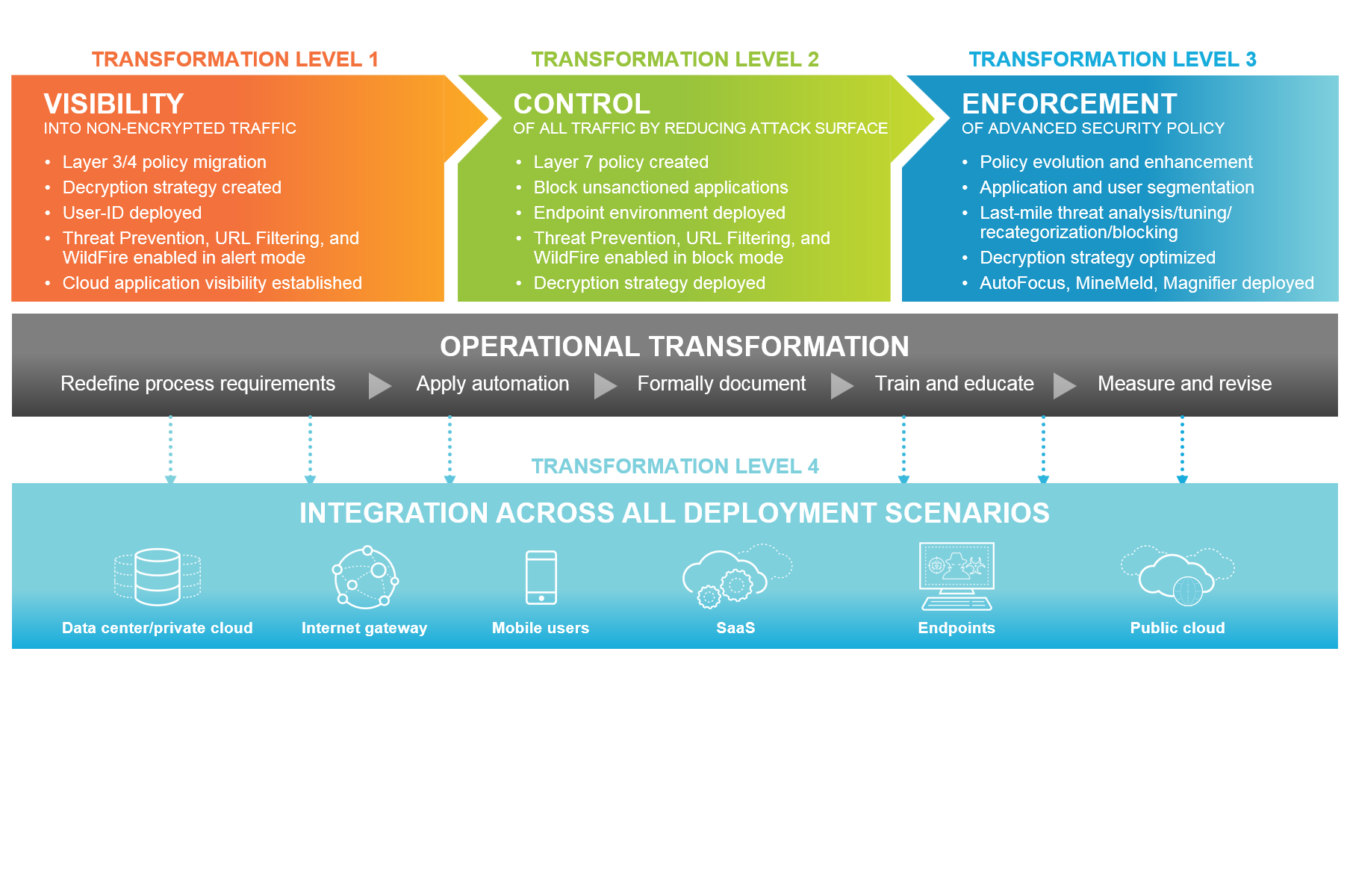 Ready to take your deployment to the next level? Our Transformation Services can assist you with everything from architecture and planning through full implementation of your Security Operation Platform.