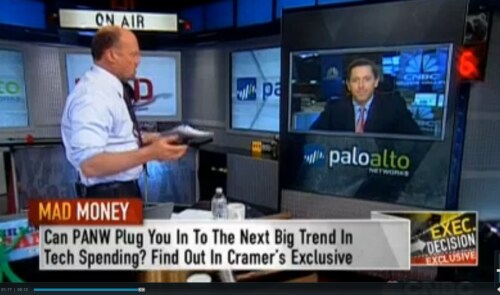 Here's a recap of the most important Palo Alto Networks happenings from this past week. Don't forget to check back every Friday for the latest news and content!
Brian Tokuyoshi used the latest installment of his mobility blog series to talk about wireless Man in the Middle attacks.
In his new SecurityWeek column, Wade Williamson wonders when, exactly, network security is going to grow up.
In case you missed it, we're now accepting speaker abstracts for Ignite 2014. Check out what we're looking for in this year's speakers and see if you'd be a good fi
CRN News Editor Steve Burke discusses why Palo Alto Networks has a true next-generation partner program in his latest column for the magazine. Can't say we disagree.
Want to catch the premiere of The Hobbit: Desolation of Smaug with us? Of course you do. Here are some details on our Dec. 13 event in Foxboro, Massachusetts.
Check out a great interview with Sharat Sinha, Palo Alto Networks VP, APAC, in this week's CIO Asia. As Sharat says, "don't trust, always verify" when it comes to network security.
Last but certainly not least, Palo Alto Networks CEO Mark McLaughlin returned to CNBC's Mad Money this week to talk with Jim Cramer about our Q1 results. Check out Mark's feedback to Jim – this is getting to be a regular thing!