Hope your weekend is going well! We have changed things up this week because there was so much action at Palo Alto Networks over the past seven days, and we wanted to share it all today. We hope this Palo Alto Networks news roundup fills you in on anything you may have missed!
Come meet us at RSA 2014! Find out where and when you can see us at the conference next week in San Francisco. We've also compiled where our CSO Rick Howard will be, and he's looking forward to meeting you!

Rick Howard added two more books to his Cybersecurity Canon:
Rick also rounded up all his Cybersecurity Canon entries up in one convenient place and he will be presenting on this topic at RSA next week.
Brian Tokuyoshi chatted with Jay Jacobs, a Principal on the Verizon RISK team and one of the co-authors of the Verizon Data Breach Investigations Report, in "Digging into the Data" – Part I & Part II.
Kyushu University announced its selection and deployment of Palo Alto Networks security platform to identify, control, and safely enable applications on their network.
Check out our Facebook gallery of photos highlighting our recent Japan partner and customer events.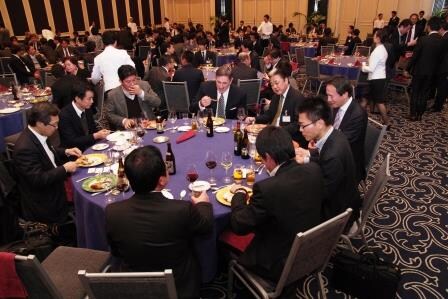 We announced a joint webinar with VMware, scheduled for March 6 to discuss the evolution to the software defined data center and security considerations for virtualized and cloud environments. The webinar will also give an overview of the VMware NSX and Palo Alto Networks integration, and how it works.
Isabelle Dumont detailed how Palo Alto Networks can help businesses in their requirement to comply with PCI DSS.
Do you want to learn more about our recently announced PA-7050? Request a private briefing.