Today at Ignite 2014 we're celebrating an exciting milestone: the first official honoree in our Cybersecurity Canon project.
If you've been reading my regular Cybersecurity Canon posts, you know what we've been up to, which is an initiative to recognize authors and works of literature that have shaped, edified and advanced discussion of modern cybersecurity issues.
Our first honoree is author and speaker Parmy Olson, a staff reporter and former London bureau chief at Forbes magazine, who wrote We Are Anonymous: Inside the Hacker World of Lulzsec, Anonymous and the Global Cyber Insurgency.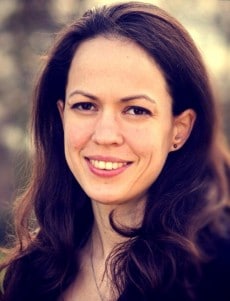 As I wrote back in December when describing We Are Anonymous, the book is an exceptional guide to a very tricky subject: how the perfect storm of technology, disenfranchised young-ish people, "Internet Pranks as art form" empowerment and the hacking culture came together into a gigantic hairball of activity that gave governments and business leaders around the world plenty of heartburn.
If you're here at Ignite, join me today from 11am-11:50am in Castellana 1 (Floor 3) where I'll be presenting on the Canon as well as honoring Parmy and sitting down with her to discuss the book and her take on the current cybersecurity landscape. We're excited to have her here in Las Vegas.
Parmy is the first of what we hope will be many terrific authors inducted into the Cybersecurity Canon. Over the past few months, I've shared 20 books – including We Are Anonymous – I feel would be good candidates for such a Canon.
In the interim, we've also formed a Cybersecurity Canon advisory board consisting of members of the community well familiar with the types of books we're looking to feature. This year's advisory board includes:
Robert Clark, Distinguished Professor of Law, Center for Cybersecurity Studies, United States Naval Academy
Rick Howard, Chief Security Officer, Palo Alto Networks
Matt Richard, Security Engineer, Facebook
Steve Winterfeld, Information Security Officer, Nordstrom
This advisory board will meet once per year to decide on new Canon inductees. Along the way, we will continue to examine books for inclusion – and you'll continue to see me reviewing them in this space on a periodic basis.
This is a community effort, and I meant what I said before about loving a good argument. Share with us your favorite cybersecurity books and let me know whether you agree with the ones I've chosen as Canon-worthy, or if I'm missing the boat.
Keep the dialogue going, and let's celebrate this genre of literature we all hold dear!