Customer Spotlight is our regular look at how various customers are using the Palo Alto Networks approach to enterprise security to solve their infrastructure challenges. Read more customer stories here.
Kyushu University, based in Fukuoka, Japan, has a stated mission to provide students, staff members and all people whether inside or outside the university with the best online experience. BYOD is a trend in all markets, but presents specific challenges in educational institutions like Kyushu, where students, staff and visitors all have specific preferences for mobile device use. As Naomi Fujimura, Vice CIO and Director of Information Infrastructure Initiative, recently explained, "Our challenge was accurate rejection of file exchange software, since we encourage students to bring their own devices."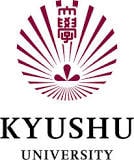 Kyushu University's Palo Alto Networks deployment includes a PA-5050, offering IPS, anti-virus, URL filtering and VPN security functions on a single platform. I invite you to check out  this recent article [Japanese] by ITmedia Japan that includes an interview with Professor Fujimura on the university's BYOD concept build using Palo Alto Networks.
Here are some other recent headlines highlighting Palo Alto Networks solutions in education: