Interested in all of the top Palo Alto Networks news from this past week? You've come to the right place.
We were at Infosecurity Europe this week in London. Thanks to all who joined us at our stand! If you weren't there, read the coverage below to see what you may have missed:

Palo Alto Networks protects customers from critical IE vulnerability, CVE-2014-1776, and Palo Alto Networks researcher, Bo Qu, uncovered that CVE-2014-1776 exploit is linked to previous attacks.
Isabelle Dumont  shared best practices for securing electronic health records.
Rick Howard, our CSO, participated in a cybersecurity panel at the Bloomberg Enterprise Technology Summit on "The Snowden Effect."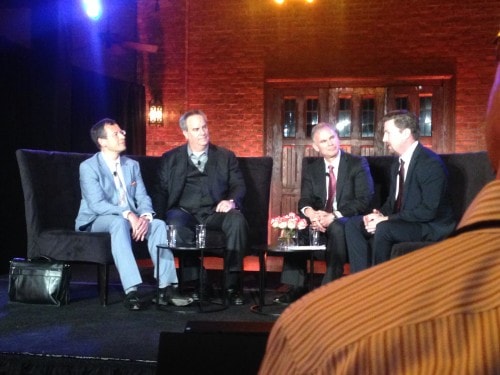 Request a free copy of our new eBook, Cybersecurity for Dummies, to help uncover best practices for defending against APTs.

Check out this article from CRN's Rob Westervelt discussing partner growth and channel incentives with Ron Myers, our worldwide channel chief.
Customers talked to SearchNetworking/TechTarget at Ignite 2014 about next-gen enterprise security, WildFire, GlobalProtect, our relationship with VMware and more.
The annual FS-ISAC Summit, May 4-7 in Florida, is just a few days away, and several members of our executive team will be there to give you a deep dive on our innovative, integrated, and automated enterprise security platform.

For those who work in government and who would like to attend our upcoming Federal Expert Forum in Washington on May 15, please register here. This free event will cover the unique IT security demands of U.S. federal agencies.
As a continuing part of our government and public sector activities, we are featured on Federal News Radio/WTOP in the United States over the next few months. Check it out to hear Rick and Steve Hoffman, VP, U.S. Federal, talk about what advanced government security teams are doing today.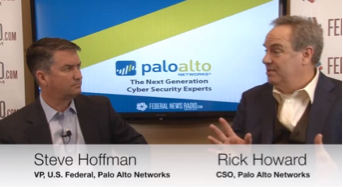 Join fellow IT Managers & Security Experts at the Palo Alto Networks Customer Forum on May 21 in The Netherlands.

Here are more upcoming events you should know about: