Here is this week's top Palo Alto Networks news.
We announced Traps Advanced Endpoint Protection, a revolutionary and unique offering designed to prevent sophisticated cyber attacks on endpoints.
Learn more about Traps: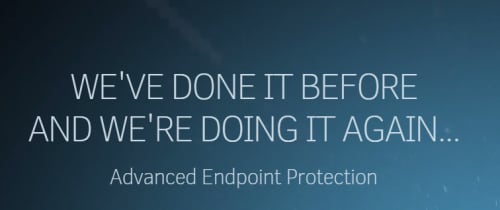 Unit 42 uncovered new indicators of compromise for APT group Nitro.

In the information security tradition of turning things on their side and looking for interesting findings, this post from Unit 42 focuses on the misuse of STUN by malware and associated trending.
Check out this guest post from Rick Antonucci, Market Intelligence Analyst from immixGroup, on how the summer of 2014 highlighted the need for better intrusion prevention and a platform approach.

Recently after some great feedback on his recent post, "Logs are Yesterday's News," Tim continues the discussion on logs and threat prevention, detection and response.
If you are unfamiliar with how to use URL categories in your security policy, these tips from Tsugunori Sugawara provide you with powerful ways to protect your network and improve your bandwidth efficiency.
We recommend that organizations subject to PCI compliance take additional steps to ensure up-to-date security beyond compliance requirements. Isabelle Dumont discusses those steps.
We invite you to view a webcast featuring ISA99 Managing Director Joe Weiss and Palo Alto Networks SCADA Product Marketing Manager Del Rodillas, who will discuss cybersecurity for SCADA and ICS with an Oil & Gas SCADA security practitioner and explain real world use cases and cyber incidents.

Palo Alto Networks will participate at .conf 2014, the 5th Annual Splunk Worldwide User Conference, taking place October 6-9 at the MGM Grand in Las Vegas. Here's how to engage with us while at the show.

Hear our CSO Rick Howard & CIO Robert Quinn discuss "CIO & CSO in the C-Suite: Where Do They Belong?" at the Cyber Security EXPO in London on October 8.

Visit Palo Alto Networks at GITEX Technology Week at the Dubai World Trade Centre on October 12-16 to review findings from our 2014 Application Usage and Threat Report to learn about the intertwined relationship between cyber attacks and applications, and understand what applications are most often targeted.

Palo Alto Networks will be on the scene at Black Hat Europe 2014 on October 16 and 17 to explain how adversaries seek to infiltrate global organizations and how by combining threat intelligence with a next-generation enterprise security platform, organizations can detect and prevent advanced threats. Here's how to find us while we're there.

Palo Alto Networks returns to Infosecurity: The Netherlands on October 29 and 30. Visit our booth to hear about threats hiding in plain sight on your network, plus additional important insights from our 2014 Application Usage and Threat Report.

Here are upcoming events around the world that you should know about:
When: October 7, 2014 from 4:00 PM - 6:00 PM GMT+8:00
Where: Brisbane, NSW
Palo Alto Networks Public Sector Expert Forum!
When: October 7, 2014 from 8:30 AM - 12:30 PM EST
Where: Toronto, ON
The Harsh Reality of Cyber Protection
When: October 7, 2014 from 10:00 AM - 11:00 AM PST
Where: Online
Palo Alto Networks at IP Expo 2014
When: October 8, 2014 from 9:00 AM - 5:00 PM GMT
Where: London
When: October 8, 2014 from 9:00 AM - 10:00 AM PST
Where: Online
Security Compliance with Palo Alto Networks
When: October 8, 2014 from 10:00 AM - 11:00 AM CST
Where: Online
When: October 14, 2014 9:00 AM - 6:00 PM CET
Where: Amsterdam
Demo - näe mitä seuraavan sukupolven tietoturva tarkoittaa käytännössä [Finnish]
When: October 15, 2014 1:00 PM - 2:00 PM EET
Where: Online
When: October 15, 2014 9:00 AM - 10:00 AM PST
Where: Online
Palo Alto Networks Ultimate Test Drive
When: October 16, 2014 10:00 AM - 2:00 PM CST
Where: Houston, TX
Online Demo: oplev vores Næste Generations Firewall's rå kraft [Danish]
When: October 17, 2014 11:00 AM - 12:00 PM CET
Where: Online