Here is the top Palo Alto Networks news from this past week.
Check out the love story of the year.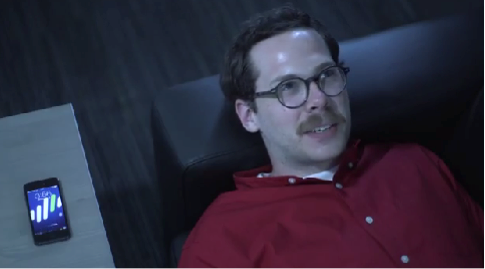 This week we officially kicked off Ignite 2015 with the opening of online registration! Register by January 31 to take advantage of early bird pricing and save $200 off the regular conference pass rate. Read on for all the reasons you need to be there this year.

Rick Howard explains how to get involved in the Cybersecurity Canon and how to submit your favorite cybersecurity book for consideration.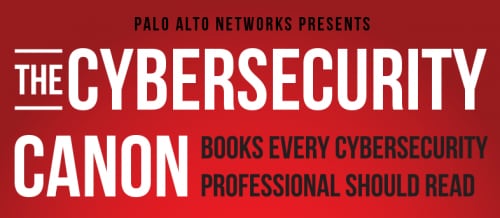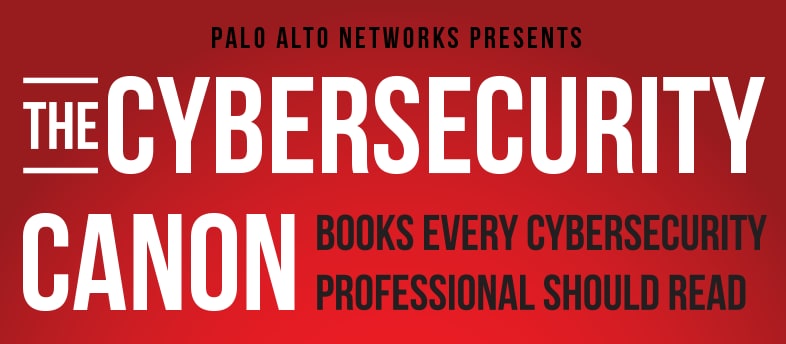 Unit 42 discussed WireLurker attribution, including a translated summary of what a Chinese-language blogger found when he attempted to track down the author, and continuing analysis.
Palo Alto Networks researcher discovered three new critical Internet Explorer (IE) vulnerabilities impacting IE versions 8, 9, 10 and 11, including two IE Memory Corruption Vulnerability and an IE ASLR Bypass Vulnerability.
The much-anticipated PAN-OS 6.1 is here, bringing with it many new features and functionality. Here are nine new features to read up on.
If you've been to our Technical Documentation portal recently, you might have noticed a few updates to our Release Notes. The new features are summarized here.
Did you catch Palo Alto Networks at AWS re:Invent?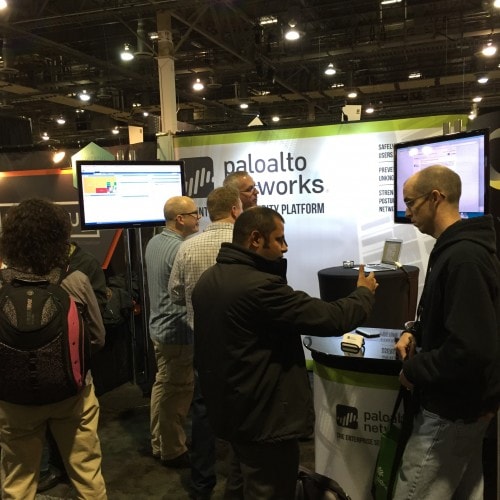 Del Rodillas shared insights on defending your SCADA network from Zero Day threats with the capability of the WildFire appliance, the WF-500, to generate threat prevention signatures on premises.
We were pleased to announce that the PA-7050 Series was named as a '2014 Readers' Choice Award winner' in the Enterprise Firewall category of Information Security magazine's 2014 Readers' Choice Awards.
Palo Alto Networks was again named to Deloitte's Technology Fast 500™, and we're proud to be one of a few enterprise security companies to make the Top 50 rank.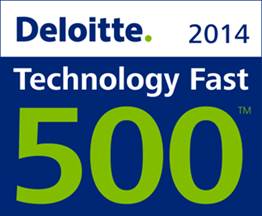 Earlier this week more than 100 participants gathered at the Copenhagen Marriott in Denmark for a meeting on Cyber Crime and discussions of moving security beyond the IT department and into the board room. We were happy to have been part of the important event.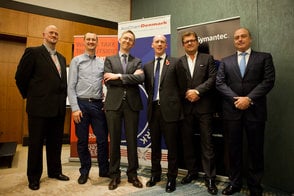 We're on the road with VMware and VMUG in the U.S. and Canada this month and next to discuss how you can strengthen your data center security without compromising application performance. Find an event near you to learn best practices for implementing advanced security services in a SDDC, to hear customer insights for deploying VMware NSX with micro-segmentation, and to get hands-on experience test-driving an integrated VMware-Palo Alto Networks solution.

We're also on the road across North and South America with Citrix and CA for the next several weeks to talk about how enterprises can streamline virtualized data centers, radically simply network services for delivering critical applications and reduce complexity and cost, all without sacrificing performance and security. Join us at an event near you.

Here are upcoming events around the world that you should know about:
Lunch: Scott Stevens discusses Zero Trust model for Security
When: November 17, 2014 12:30 PM - 2:00 PM (GMT + 10:00)
Where: Brisbane, QLD
Datacenter Consolidation Seminar Series - Washington, DC
When: November 18, 2014 11:00 AM - 2:00 PM EST
Where: Washington, DC
Join Unit 42 and Uncover a New Source of Cyberthreats
When: November 18, 2014 8:30 AM - 10:30 AM EST
Where: Toronto, ON
When: November 18, 2014 8:30 AM – 12:30 PM EST
Where: Bohemia, NY
When: November 18, 2014 10:30 AM – 11:30 AM EET
Where: Online
11月19日(水)製品実感トレーニング(大阪) [Japanese]
When: November 19, 2014 1:30 PM – 5:00 PM GMT
Where: 大阪市北区
Datacenter Consolidation Seminar Series – Lima, Peru
When: November 19, 2014 12:00 PM – 3:00 PM EST
Where: Lima, Peru
Join Unit 42 and Uncover a New Source of Cyberthreats
When: November 19, 2014 8:30 AM – 10:30 AM MST
Where: Calgary, AB
Online Demonstration og oplev vores Næste Generations Firewall's [Danish]
When: November 19, 2014 1:00 PM – 2:00 PM CET
Where: Online
When: November 19, 2014 9:00 AM – 10:00 AM PST
Where: Online
Palo Alto's Next-Generation Security
When: November 19, 2014 10:00 AM – 3:00 PM EST
Where: Wayne PA
Ultimate Test Drive Workshop on NSX
When: November 19, 2014 9:00 AM – 12:30 PM
Where: Melbourne, VIC
Black Hat Webcast Series – Amazon Web Services Security Basics
When: November 20, 2014 11:00 AM – 12:00 PM PST
Where: Online
Er du forberedt til å håndtere ukjente trussler i ditt nettverk? [Norwegian]
When: November 20, 2014 1:00 PM – 1:30 PM MEZ
Where: Online
Join Unit 42 and Uncover a New Source of Cyberthreats
When: November 20, 2014 8:30 AM – 10:30 AM PST
Where: Vancouver, BC
11月21日(金)製品体感 [Japanese]
When: November 21, 2014 1:30 PM – 5:00 PM GMT
Where: 千代田区
FSI Technical roundtable - Invitation only
When: November 25, 2014 11:30 AM - 1:30 PM EST
Where: Toronto, ON
Next-Generation Firewall Live Demo Webinar
When: November 25, 2014 1:00 PM - 2:00 PM CET
Where: Online
Webinar Endpoint Security [Dutch]
When: November 25, 2014 11:00 AM - 12:00 PM CET
Where: Online
When: November 26, 2014 1:30 PM - 2:30 PM GMT+9:00
Where: 千代田区