Check out all of the top Palo Alto Networks news from this past week.
The first post in our new blog series titled 'Examining the Cybercrime Underground' explores "crypters," software tools that use encryption, obfuscation, and code manipulation of malware to make them "fully undetectable" by legacy security products.
Joerg Sieber discusses big data and the security employment shortage, and gives tips on how to cut back on the noise in your network.
Find out how Palo Alto Networks Traps would prevent techniques used in Carbanak campaign.
Here are some tips to help protect against healthcare breaches.
Don't fight the good fight alone - Join the Fuel User Group today for access to a wealth of collective knowledge on cybersecurity. Let Fuel be your new source for solving your most difficult cybersecurity challenges.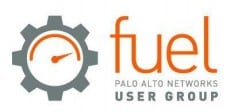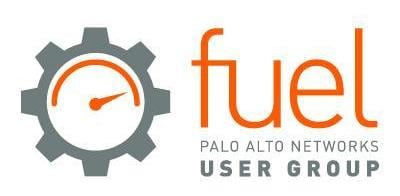 Get the cybersecurity content you can't afford to miss at Ignite 2015.

Attend our Executive Roundtable Breakfast on February 25 for your chance to help shape security in 2015 and connect with industry leaders, including Palo Alto Networks CSO Rick Howard.

You can have Unit 42 blog posts, research and white papers delivered straight to your inbox the minute they're posted. Sign up for a free subscription today.

Here are upcoming events around the world that you should know about:
Transforming Datacenter Security - Atlanta
When: February 24, 2015 10:00 AM - 1:30 PM EST
Where: Atlanta, GA
2月25日(水)製品体感セミナー [Japanese]
When: February 25, 2015 1:30 PM - 5:00 PM GMT +9:00
Where: 千代田区
Advanced Endpoint Protection, A Traps Tutorial
When: February 25, 2015 11:00 AM - 12:00 AM PST
Where: Online
How to stop damaging attacks in Financial Services? Threat prevention
When: February 25, 2015 11:00 AM - 12:00 PM CET
Where: Online
When: February 25, 2015 9:00 AM - 10:00 AM PST
Where: Online
Palo Alto's Next-Generation Security - Ultimate Test Drive
When: February 25, 2015 9:00 AM - 1:00 PM EST
Where: Pittsburgh, PA
Protect Your Network From Today's Advanced Attack Methods
When: February 25, 2015 9:00 AM - 10:00 AM PST
Where: Online
When: February 25, 2015 10:00 AM - 2:00 PM EST
Where: Bohemia, NY
Transforming Datacenter Security - Charlotte
When: February 25, 2015 10:00 AM - 1:30 PM EST
Where: Charlotte, NC
Hear from the Palo Alto Networks team on Advanced Threats
When: February 26, 2015 9:00 AM - 2:00 PM GMT+4:00
Where: Dubai
Transforming Datacenter Security - Pittsburgh, PA
When: February 26, 2015 8:30 AM - 1:30 PM EST
Where: Pittsburgh, PA
Transforming Datacenter Security – Raleigh
When: February 26, 2015 10:00 AM - 1:30 PM EST
Where: Durham, NC
Ultimate Test Drive – 2015 [French]
When: February 26, 2015 9:00 AM - 1:00 PM CET
Where: Issy-les-Moulineaux, France
2月27日(金)製品実感トレーニング [Japanese]
When: February 27, 2015 1:30 PM - 5:00 PM GMT+9:00
Where: 千代田区
When: March 4, 2015 9:00 AM - 10:00 AM PST
Where: Online
Virtual Data Centre Ultimate Test Drive
When: March 4, 2015 10:00 AM - 1:00 PM GMT
Where: London
Turning a Corner - Security and the Cloud
When: March 5, 2015 3:30 PM - 4:30 PM CET
Where: Online
3月6日(金)製品実感トレーニング [Japanese]
When: March 6, 2015 1:30 PM - 5:00 PM GMT+9:00
Where: 千代田区