Here's the top Palo Alto Networks news from this last week.
Ignite 2015 is next week! We detailed five reasons why you should attend this year's conference, and announced a contest to design your own datacenter.

Unit 42 discovered a widespread vulnerability in Google's Android OS, dubbed "Android Installer Hijacking," estimated to impact 49.5 percent of all current Android users. Here's how Android Installer Hijacking works, suggestions for mitigation, and two of the paths that could lead to a compromised Android device.

Joerg Sieber discussed a better approach to web security that moves beyond the outdated, ineffective proxy deployment model.
For the fifth time, Palo Alto Networks NextWave Partner Program earned a 5-star rating in the CRN Partner Program Guide.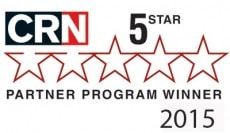 Been wondering who makes up the Fuel User Group, and its nearly 100 chapters? We've got your breakdown here.

Members of Unit 42 are on the road this spring! Check out where you'll be able to find them.
Here are upcoming events around the world that you should know about:
Carbanak – a new kind of bank robbery
When: March 31, 2015 1:00 PM - 2:00 PM CET
Where: Online
When: April 1, 2015 9:00 AM - 5:00 PM CET
Where: Luxembourg
When: April 1, 2015 9:00 AM - 10:00 AM PST
Where: Online
Virtual Data Centre Ultimate Test Drive
When: April 1, 2015 10:00 AM - 1:00 PM GMT
Where: London
Ultimate Test Drive – 2015 [French]
When: April 2, 2015 9:00 AM - 1:00 PM CET
Where: Issy-les-Moulineaux, France
4月3日(金)製品実感トレーニング [Japanese]
When: April 3, 2015 1:30 PM - 5:00 PM GMT+9:00
Where: 千代田区
Secure a spot to watch the NCAA Finals
When: April 6, 2015 6:00 PM - 8:00 PM EST
Where: Providence, RI
When: April 7, 2015 8:30 AM - 1:30 PM EST
Where: Oakville, ON
ISA 62443 Patch Management Methods for Zero-Day Threat Protection
When: April 8, 2015 9:00 AM - 10:00 AM PST
Where: Online
When: April 8, 2015 9:00 AM - 10:00 AM PST
Where: Online
When: April 8, 2015 11:30 AM - 5:00 PM CST
Where: San Antonio, TX
Masters of Technology Multi-Vendor Event
When: April 9, 2015 1:00 PM - 5:00 PM EST
Where: Westborough, MA
Ultimate Test Drive – 2015 [French]
When: April 9, 2015 9:00 AM - 1:00 PM CET
Where: Issy-les-Moulineaux, France
4月10日(金)製品体感セミナー [Japanese]
When: April 10, 2015 1:30 PM - 5:00 PM GMT+9:00
Where: 千代田区