Check out all of the top Palo Alto Networks news from this past week right here.
Watch Palo Alto Networks CEO Mark McLaughlin on CNBC's Squawk on the Street, where he talks cybersecurity trends and our unique next-generation Enterprise Security Platform with Jim Cramer.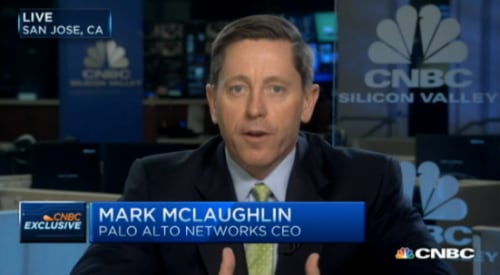 Matt Keil discusses why data breach frequency doesn't have to slow cloud computing momentum.
Find out how Palo Alto Networks Traps Advanced Endpoint Protection allows PCI system operators to enhance security.
Jonathan Lewis details how our Enterprise Security Platform aligns to Telecom Service Provider priorities.
Members of Unit 42 are on the road this spring! Check out where you'll be able to find them in March and April 2015.

Will you be tackling your toughest security challenges with us at Ignite? Click here for important announcements about the Expert Lab and workshops.

Our Technical Publications team instructs on how to set up SNMP monitoring for your Palo Alto Networks firewall. Also, if you've recently read up on all of the exciting features in PAN-OS 6.1, you might be ready to upgrade your firewall! Find out how to get started.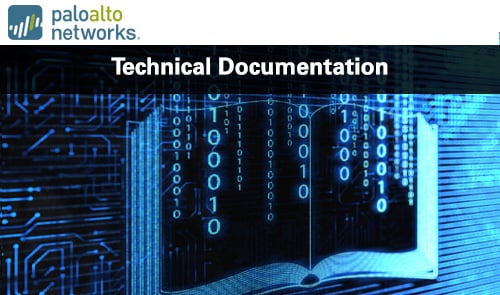 Our Enterprise Security Platform protects every corner of your organization, from user mobile devices to the core of your hybrid cloud computing environment. See this next-generation approach in action.
Join Palo Alto Networks to learn why legacy endpoint technologies leave your enterprise vulnerable to sophisticated attacks, and how you can take steps to better protect your endpoints and your network.
Here are upcoming events around the world that you should know about:
Detecting And Defending Against Cyberattacks in the Datacenter
When: March 10, 2015 11:00 AM - 12:00 PM CET
Where: Online
Live demo - Opplev styrken i Next-Generation Brannmurer [Norwegian]
When: March 10, 2015 1:00 PM - 2:00 PM CET
Where: Online
Lunch with Tim Treat, Cyber Security expert, Palo Alto Networks
When: March 10, 2015 12:30 PM - 2:00 PM GMT+13:00
Where: Wellington
Tivi Kansalliset Kybertalkoot 2015 [Finnish]
When: March 10, 2015 9:00 AM - 5:00 PM EET
Where: Helsinki
緊急開催決定!!「エンドユーザ様向けセミナー」[Japanese]
When: March 10, 2015 1:30 PM - 4:30 PM GMT+9:00
Where: 千代田区
3月11日(水)製品実感トレーニング(名古屋) [Japanese]
When: March 11, 2015 1:30 PM - 5:00 PM GMT+9:00
Where: 名古屋市中村区
When: March 11, 2015 9:00 AM - 5:00 PM CET
Where: Malmo
Demo - näe mitä seuraavan sukupolven tietoturva tarkoittaa käytännössä [ Finnish]
When: March 11, 2015 10:00 AM - 11:00 AM EET
Where: Online
FSI Technical roundtable - Invitation only
When: March 11, 2015 11:30 AM - 1:30 PM EST
Where: Toronto, ON
When: March 11, 2015 9:00 AM - 10:00 AM PST
Where: Online
When: March 11, 2015 10:30 AM - 11:30 AM GMT+3:00
Where: Online
Security Boot Camp [Dutch]
When: March 11, 2015 9:00 AM - 5:00 PM CET
Where: Rotterdam
When: March 12, 2015 9:00 AM - 5:00 PM CET
Where: Gothenburg
When: March 12, 2015 9:00 AM - 5:00 PM CET
Where: Stavanger
Nästa generations klientskydd [Swedish]
When: March 12, 2015 8:00 AM - 10:00 AM CET
Where: Stockholm
Radpoint University [Swedish]
When: March 12, 2015 9:00 AM - 5:00 PM CET
Where: Uppsala
Ultimate Test Drive – 2015 [French]
When: March 12, 2015 9:00 AM - 1:00 PM CET
Where: Issy-les-Moulineaux, France
3月13日(金)製品体感セミナー [Japanese]
When: March 13, 2015 1:30 PM - 5:00 PM GMT+9:00
When: 千代田区
When: March 13, 2015 9:00 AM - 5:00 PM CET
Where: Stockholm
Mobile Security Management mit Palo Alto Networks, das geht? [German]
When: March 13, 2015 12:00 PM - 1:00 PM CET
Where: Online
3月17日(火)Webセミナー [Japanese]
When: March 17, 2015 1:30 PM - 2:30 PM GMT+9:00
Where: 千代田区
Ideal Ag Güvenligi Nasıl Olmalı? [Turkish]
When: March 17, 2015 10:00 AM - 11:00 AM GMT+2:00
Where: Online
3月18日(水)製品導入・運用支援トレーニング [Japanese]
When: March 18, 2015 1:30 PM - 5:00 PM GMT+9:00
Where: 千代田区
Experience the Power of Next-Generation Firewalls
When: March 18, 2015 1:00 PM - 2:00 PM EET
Where: Online
Extending ZeroTrust to the Endpoint
When: March 18, 2015 10:00 AM - 11:00 AM PST
Where: Online
When: March 18, 2015 9:00 AM - 10:00 AM PST
Where: Online
When: March 19, 2015 3:30 PM - 6:30 PM EST
Where: Boston, MA
Avoiding Doom in the Data Center
When: March 19, 2015 10:00 AM - 12:00 PM EST
Where: Online
Hacking Demo [Dutch]
When: March 19, 2015 9:00 AM - 1:30 PM CET
Where: Utrecht
Transforming Datacenter Security – Orlando
When: March 19, 2015 10:00 AM - 1:30 PM EST
Where: Kissimmee, FL
When: March 19, 2015 4:00 PM - 5:00 PM CET
Where: Online
Ultimate Test Drive – 2015 [French]
When: March 19, 2015 9:00 AM - 1:00 PM CET
Where: Issy-les-Moulineaux, France
3月20日(金)製品実感トレーニング [Japanese]
When: March 20, 2015 1:30 PM - 5:00 PM GMT+9:00
Where: 千代田区
Cirque du Soleil-Amaluna Houston
When: March 20, 2015 7:00 PM - 10:00 PM CST
Where: Houston, TX