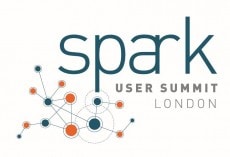 Fuel User Group is hosting the first ever Spark User Summit in London, United Kingdom this Tuesday, 12 May, and the complete agenda is now available for download. This one-day event for security professionals in the London area includes technical education, hands-on training and the latest news and insights from Palo Alto Networks. Here's a preview of the kinds of sessions you can attend:
A 360 Degree View into Network Security Management
Learn how leading companies have leveraged custom reporting, applications and forensic analysis to build a sound and scalable security strategy. Panorama is a network security management platform that enables you to manage all aspects of your Palo Alto Networks next-generation firewalls, whether virtual or physical, from a centralized location. In this session you will learn how to create templates, device groups, and policies that will help you easily and efficiently manage a network of Palo Alto Networks firewalls. You'll also learn how to easily research applications, users and content traversing your network, perform forensic analysis and generate fully customized reports.
There is still time to register for Spark User Summit London.
Not from the London area? Registration is now open for Spark User Summit Houston and Spark User Summit Toronto.