We've rounded up all of our top news right here for your weekend reading.
Palo Alto Networks partnered with the New York Stock Exchange to produce Navigating the Digital Age, the definitive cybersecurity guide for directors and officers. As part of the endeavor, we also launched Security Roundtable, a community designed to share best practices, use cases, and expert advice to give executives on managing cyber risks.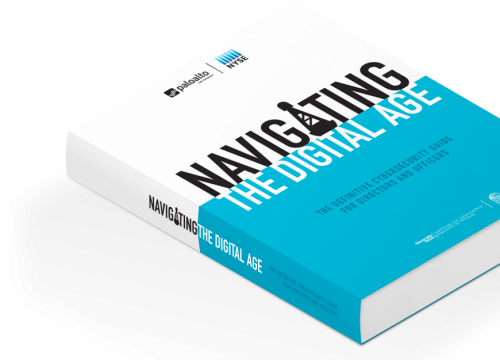 Find out why Warby Warburton, Technical Marketing Engineering Manager, says his job at Palo Alto Networks is the best he's ever had in episode one of "People of Palo Alto Networks."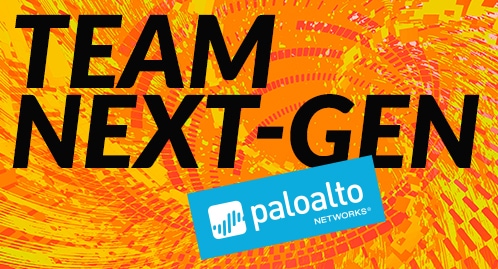 Unit 42 started a new series with Part 1, Connecting the Dots in Cyber Threat Campaigns: Domain name WHOIS information,
The team also tracked Predator Pain and HawkEye, two surveillance malware trends.
Major General John A. Davis (Retired), and Palo Alto Networks VP and Federal CSO, talked about lessons learned from active duty and a decade in the cyber world.
Kate Taylor discussed ways to get a degree in cybersecurity.
Matt Keil recapped AWS re:Invent and touched on the most commonly asked question we got from attendees: "How are you different from a WAF?"
Cybersecurity Canon Committee Member Steve Winterfeld reviewed Data and Goliath: The Hidden Battles to Collect Your Data and Control Your World by Bruce Schneier, and explains why it should be read by anyone who has responsibility for the privacy of customer data.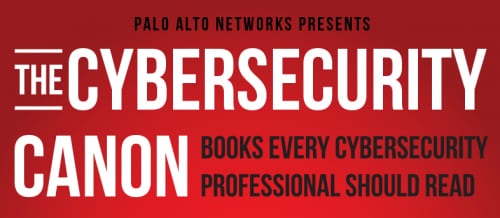 We'll be at GITEX next week, and announced a Fuel User Group chapter opening up in Dubai.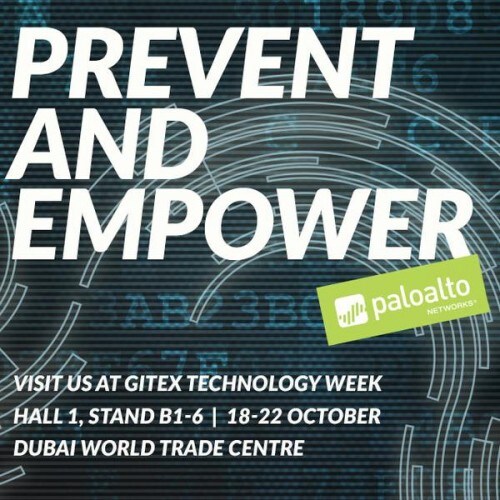 We kicked off Channel Scoop, a new weekly blog highlighting the key items you need to know to maximize your channel partnership with us.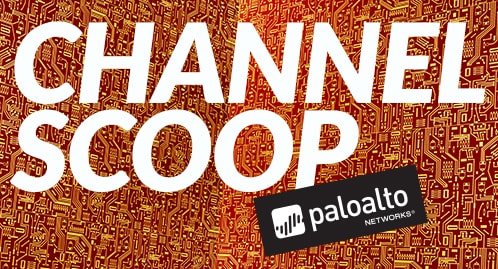 In case you missed it, October is National Cyber Security Awareness Month, and we invite you to join us for Breach Prevention Week starting Monday, October 19.

Here are upcoming events around the world that you should know about:
10 Things Your Next Cybersecurity Solution Must Do
When: October 20, 2015 8:00 AM - 9:00 AM PST
Where: Online Event
When: October 20, 2015 11:00 AM - 12:00 PM EST
Where: Online Event
Nextwave Technical Engineering Enablement Workshop
When: October 20, 2015 1:00 PM - 5:00 PM EST
Where: Southfield, MI
Virtualized Data Center Workshop with Palo Alto Networks and VMware
When: October 20, 2015 12:00 PM - 4:00 PM EST
Where: Reston, VA
認定トレーニング (10/20~22) [Japanese]
When: October 20, 2015 10:00 AM - 6:00 PM GMT+9:00
Where: 千代田区
Crack The Code: Defeat Adversary with Advanced Endpoint Protection
When: October 21, 2015 11:00 AM - 12:00 PM EST
Where: Online Event
Happy hour e jantar de segurança cibernética [Portuguese]
When: October 21, 2015 6:00 PM - 10:30 PM GMT-4:00
Where: Caxias do Sul
When: October 21, 2015 9:00 AM - 10:00 AM PST
Where: Online Event
Threat Prevention Ultimate Test Drive
When: October 21, 2015 9:30 AM - 1:00 PM GMT
Where: London
Threat Prevention Ultimate Test Drive
When: October 21, 2015 9:00 AM - 1:00 PM EST
Where: Stamford, CT
VMware NSX and Palo Alto Networks Hands-On Workshop
When: October 21, 2015 9:00 AM - 12:30 PM EST
Where: Lincoln, RI
エンドユーザー様向けセミナー「次世代ファイアウォールで効率的に組織を守る!」 [Japanese]
When: October 21, 2015 1:30 PM - 3:00 PM GMT+9:00
Where: 港区
エンドユーザー様向けセミナー「高度な脅威から組織を守るための手法をご紹介」 [Japanese]
When: October 21, 2015 4:00 PM - 6:00 PM GMT+9:00
Where: 港区
Crack The Code: Defeat Adversary with Advanced Endpoint Protection
When: October 22, 2015 11:00 AM - 12:00 PM EST
Where: Online Event
Desayuno Ciber-seguridad con Palo Alto Networks y Protectia [Spanish]
When: October 22, 2015 8:30 AM - 1:00 PM CST
Where: Culiacán, Sinaloa
When: October 22, 2015 11:30 AM - 2:00 PM MST
Where: Edmonton, AB
Nextwave Technical Engineering Enablement Workshop
When: October 22, 2015 1:00 PM - 5:00 PM EST
Where: Mason, OH
VMware NSX and Palo Alto Networks Hands-On Workshop
When: October 22, 2015 8:30 AM - 12:30 PM EST
Where: Nashua, NH
10月23日(金)製品体感セミナー [Japanese]
When: October 23, 2015 1:30 PM - 5:00 PM GMT+9:00
Where: 千代田区
Almoço de segurança cibernética: Palo Alto Networks e IT Protect [Portuguese]
When: October 23, 2015 11:00 AM - 2:00 PM GMT-4:00
Where: Manaus – AM
Fuel User Group meeting, Winnipeg
When: October 26, 2015 4:00 PM - 6:00 PM CST
Where: Winnipeg, MB
When: October 26, 2015 9:00 AM - 12:30 PM GMT+11:00
Where: Melbourne, VIC
10 Things your Cybersecurity Solution Must Do
When: October 27, 2015 12:30 PM - 2:00 PM GMT+10:00
Where: Sydney, NSW
Fuel User Group meeting, Edmonton
When: October 27, 2015 11:30 AM - 1:30 PM MST
Where: Edmonton, AB
Invite-only Event: Crack the Code with Palo Alto Networks
When: October 27, 2015 11:30 AM - 4:00 PM CST
Where: Austin, TX
認定トレーニング (10/27~28) [Japanese]
When: October 27, 2015 10:00 AM - 6:00 PM GMT+9:00
Where: 千代田区
10 Things your Cybersecurity Solution Must Do
When: October 28, 2015 12:30 PM - 2:00 PM GMT+10:00
Where: Brisbane, QLD
Detect, Prevent, Remediate in Real-Time (Customers)
When: October 28, 2015 1:00 PM - 4:00 PM CET
Where: Zurich
Detect, Prevent, Remediate in Real-Time (Partners)
When: October 28, 2015 9:00 AM - 12:00 PM CET
Where: Zurich
Fuel User Group meeting, Calgary
When: October 28, 2015 4:00 PM - 6:00 PM MST
Where: Calgary, AB
Invitación – Security Day para AT&T con Palo Alto Networks [Spanish]
When: October 28, 2015 8:30 AM - 12:00 PM CST
Where: Estado de Mexico
When: October 28, 2015 9:00 AM - 10:00 AM PST
Where: Online Event
Ultimate Test Drive – Migration Process Workshop
When: October 28, 2015 11:00 AM - 4:00 PM CST
Where: Omaha, NE
Fuel User Group meeting, Vancouver
When: October 29, 2015 11:30 AM - 1:30 PM PST
Where: Vancouver, BC
Palo Alto Networks User Group Luncheon
When: October 29, 2015 11:00 AM - 1:00 PM EST
Where: Columbia, MD
10月30日(金)製品実感トレーニング [Japanese]
When: October 30, 2015 1:30 PM - 5:00 PM GMT+9:00
Where: 千代田区
Palo Alto Networks and Arista Networks
When: October 30, 2015 12:00 PM - 1:30 PM EST
Where: Toronto, ON