Here's all of the top Palo Alto Networks news from the first full week of 2016.
Josh Grunzweig from the Unit 42 threat intelligence team finished his series on how to use IDAPython to make your life easier. (Check out part 1, part 2, and part 3.)
Palo Alto Networks Unit 42 discovered critical vulnerabilities in Adobe Flash.

People of Palo Alto Networks: Charles Kongkeo, Systems Engineer talked about the camaraderie he feels with his team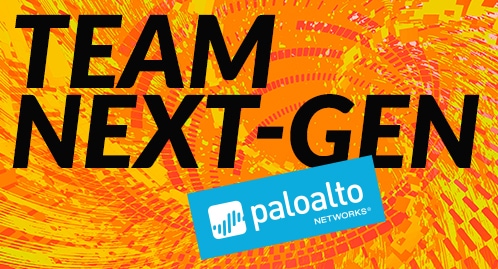 Lucky you… The deadline for the Ignite 2016 Call for Papers was extended! Submit your paper for consideration before January 13!

Stephen Perciballi detailed the power of App-ID, and why it's foundational to Palo Alto Networks prevention-based approach to security.
Customer Spotlight Video: Better control and visibility at Animal Logic with Palo Alto Networks.
Have a couple minutes to spare? Watch Ron Myers, Senior Vice President Global Channels, provide his four key takeaways from the Q2 FY16 NextWave Huddle.

Check out the first NextWave Partner Channel Scoop update of 2016.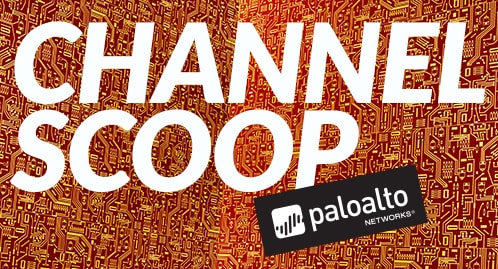 Don't forget to check out Palo Alto Networks 2015 Year in Review, and the round up of all of the 2016 predictions from our experts.
Here are upcoming events around the world that you should know about:
The Ultimate Cruise Experience in Abu Dhabi!
January 11, 2016 1:30 PM - 8:00 PM GMT+3:00
Abu Dhabi
January 13, 2016 6:00 PM – 8:00 PM GMT+9:00
港区
January 13, 2016 9:00 AM – 10:00 AM PST
Online Event
Actionable Threat Intelligence – The Power to Act Fast!
January 14, 2016 11:00 AM – 12:00 PM PST
Online Event
January 14, 2016 10:00 AM – 1:00 PM PST
Palo Alto, CA
January 15, 2016 1:30 PM - 5:00 PM GMT+9:00
千代田区
Die Zwei um Zwölf: Advanced Endpoint Protection Update
January 15, 2016 12:00 PM - 1:00 PM MEZ
Online Event
Industrial Control Systems Cybersecurity Workshop – OKC
January 19, 2016 11:30 AM - 1:30 PM CST
Oklahoma City, OK
Prevention Week: 2016 Predictions – Find Out What's in Store for Cybersecurity
January 19, 2016 11:00 AM – 12:00 PM PST
Online Event
Industrial Control Systems Cybersecurity Workshop - Tulsa, OK
January 20, 2016 11:30 AM - 1:30 PM CST
Tulsa, OK
January 20, 2016 9:00 AM - 10:00 AM PST
Online Event
Siber Saldırılar ve Korunma Yöntemleri Web Semine
January 20, 2016 10:00 AM - 11:30 AM EET
Online Event
January 20, 2016 9:30 AM - 1:00 PM GMT
London
Virtualized Data Center Workshop with Palo Alto Networks
January 20, 2016 8:00 AM - 1:00 PM EST
Columbia, MD
Take The Ultimate Next-Generation Firewall Test Drive – Dubai
January 21, 2016 9:00 AM - 2:00 PM GMT+3:00
Dubai
January 22, 2016 1:30 PM - 5:00 PM GMT+9:00
千代田区