Here's all of our top news from the past week.
Unit 42 identified a spear phishing attack from the Sofacy group targeting the United States government. The news was covered by SecurityWeek and Ars Technica, among others.
We also extended AutoFocus threat intelligence with new tag types.
Palo Alto Networks researcher Tao Yan was credited with the discovery of three new critical Microsoft vulnerabilities in June's Microsoft Security bulletin.
We also extended AutoFocus threat intelligence with new tag types.
We shared how to keep up with Palo Alto Networks threat intelligence and receive updates from the Unit 42 threat intelligence blog in real time.

Palo Alto Networks CSO-EMEA Greg Day shared interesting trends and top discoveries from this year's Infosecurity Europe.
Is that you we saw at Palo Alto Networks Day Japan? Watch scenes from our record-breaking event.
Steve Gerrard explained how conventional AV systems can actually harm you.
We introduced you to Ilan from Palo Alto Networks Israel & shared what he enjoys most about his work on our R&D team.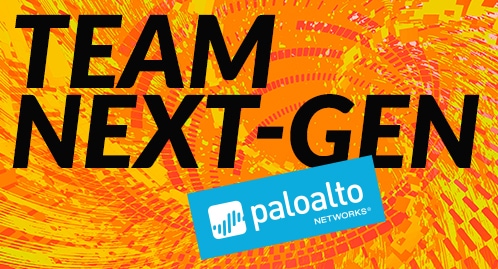 Read the latest Customer Spotlight to learn how Warren Rogers achieved PCI compliance in its cloud-based data center with the Palo Alto Networks Next-Generation Security Platform.
We shared our whitepaper offering insights into how you can secure data in the data center by reducing the attack surface and preventing threats. 

Here are upcoming events around the world that you should know about:
Palo Alto Networks -Virtual Ultimate Test Drive NGFW June20,2016
June 20, 2016 11:00 AM - 1:00 PM GMT+8:00
Online Event
Lunch & Learn Ransomware: Sett i et større perspektiv
June 21, 2016 12:30 PM - 2:30 PM CET
Oslo
Lunch & Learn Ransomware: Putting it into Perspective
June 22, 2016 12:30 PM - 2:30 PM CET
Copenhagen
Palo Alto Networks - Virtual Ultimate Test Drive TP June 22, 2016
June 22, 2016 1:00 PM - 3:00 PM GMT+8:00
Online Event
June 22, 2016 9:00 AM - 10:00 AM PST
Online Event
June 22, 2016 10:00 AM - 4:00 PM GMT
London
Virtual Ultimate Test Drive NGFW June 22nd, 2016 - SPANISH
June 22, 2016 11:00 AM - 2:00 PM CST
Online Event
How to Protect Your SCADA System with Palo Alto Networks
June 23, 2016 11:00 AM - 12:00 PM GMT+3:00
Online Event
Live-Demo für einen erweiterten Endpunkt-Schutz
June 23, 2016 10:00 AM - 11:00 AM MEZ
Online Event
Virtual Ultimate Test Drive AEP June 23, 2016
June 23, 2016 11:00 AM - 1:00 PM GMT+8:00
Online Event
Palo Alto Networks Cybersecurity dla Data Center
June 24, 2016 11:00 AM - 12:00 PM EET
Online Event