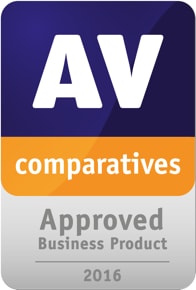 AV-Comparatives, the independent organization that tests and assesses antivirus (AV) software, recently announced the completion of its first-ever Comparison of Next-Generation Security Products and presented Traps advanced endpoint protection with its "Approved" award.
Even though our customers have been replacing legacy AV with Traps for quite some time now, this award is a significant milestone for endpoint security as a whole.
The Inflection Point
Legacy AV solutions "protect" nearly every endpoint and server in the world, yet security breaches continue to increase in frequency, variety, and sophistication. The security industry as a whole, and the legacy AV solutions in particular, struggle (and more often fail) to prevent successful security breaches. As the cost of mounting cyberattacks declines, this trend is likely to continue – if not accelerate.
In every industry, there is an inflection point where people recognize that "the new" is a better choice than "the old." We are at such an inflection point in endpoint security. AV-Comparatives recognizes this, too, as evidenced by its latest "Comparison of Next-Generation Security Products."
Why Should You Care?
If you deploy a legacy AV solution to "protect" your organization's endpoints, this news is relevant to you. It's a harbinger of change, and a great time to reconsider the decision to continue investing in legacy AV solutions.
Over the past few months, we have highlighted reports from multiple, independent organizations that validate Traps as a replacement for legacy AV. Coalfire recently released a series of reports verifying that organizations which use legacy AV to meet PCI-DSS and HIPAA compliance requirements can confidently replace their AV with Traps – and remain fully compliant.
Forrester Research also recently recognized Traps as a "Strong Performer" among endpoint security suite providers in its report, "The Forrester Wave™: Endpoint Security Suites, Q4 2016." And now, AV-Comparatives has awarded Traps its Approved Business Product seal. In AV-Comparatives' "Comparison of Next-Generation Security Products 2016," Traps outperformed other endpoint security competitors in exploit protection, scored a 99% prevention rating against malicious samples (from Real-Time Threat List), and received a 100% rating for protection from malicious websites.
Forward-thinking organizations are recognizing the inflection point in the endpoint security space. They are changing their analysis and testing methodologies to accommodate "the new." They are recognizing Traps as a replacement for "the old."
If you rely on legacy AV to secure your environment, you now can choose better security and get with "the new."