Last month, Palo Alto Networks was honored to host a class for 12 military veterans in partnership with VetsInTech. This program is unique compared to other classes we typically host because the veterans who participate are new to cybersecurity, unlike many of our customer students who have built careers in networking and cybersecurity. The VetsInTech class moved at a different pace, emphasizing quality over quantity, usually covering two or three modules per day.
The 12 veterans who joined our April class heard about the growing employment opportunities in cybersecurity, for which trained professionals are highly sought-after. Each had served in the U.S. Army, Air Force or Navy for several years, and they were ready for new opportunities. Several were looking for ways to improve their chances of getting hired into IT or cybersecurity positions, and others were seeking to grow their skills to help them further their careers with their current employers. These objectives resonated with me, as a 10-year veteran of the U.S. Navy.
Training included several hours of discussion each day, along with self-paced labs and interactive quizzes each morning to reinforce the previous day's content. The discussions provided context on the basics of the threat landscape, tactics used by adversaries, and the attack lifecycle so the veterans could correlate their learnings to understand which prevention methods to use, and why, for different situations and scenarios. I introduced them to several useful industry-relevant resources from Palo Alto Networks, including our Threat Intelligence Cloud, AutoFocus and Threat Vault, as well as resources from third parties, including VirusTotal, the Verizon DBIR and Shodan.io.
Guest speakers included several Palo Alto Networks employees who are military veterans themselves. They spoke about life after the military, how to translate military skills into civilian cyber skills, best practices for applying for jobs in Silicon Valley, and resources to help move closer to careers in cybersecurity. One of the biggest challenges many veterans face is a lack of confidence in their skills relative to private industry needs, particularly for high technology. They often overlook their intangible skills like dedication, initiative, self-motivation, communication and leadership reporting. In fact, many veterans find they already have cybersecurity-related training, such as intelligence gathering from electronic, signal, human and imagery sources, or even threat analysis and tracking. Palo Alto Networks military veterans were able to provide valuable perspective and demonstrate their own success in a relatable way.
At the end of the weeklong training, the veterans had the opportunity to take the Accredited Configuration Engineer (ACE) exam in order to receive a Palo Alto Networks next-generation firewall certificate. Nearly everyone passed on his or her first attempt, setting the veterans on a path to eventually pass our more advanced PCNSE certification exam.
A graduation ceremony wrapped up the week with special Palo Alto Networks executive guests Brett Eldridge, EVP of Global Customer Services, and Linda Moss, VP of Global Enablement. Both spoke at the ceremony and presented completion certificates to the vets. Additionally, Palo Alto Networks CEO Mark McLaughlin, a fellow veteran, provided an inspirational message.
For me, teaching these VetsInTech classes is both incredibly rewarding and fun because the energy and excitement the vets bring to the classroom is like no other. I expect to see many of them working alongside us in the future as we pursue our mission to prevent cyber breaches and maintain trust in the digital age.
Learn more about VetsInTech Cybersecurity Training by Palo Alto Networks
About the author: Mitch Densley is a technical trainer on the Palo Alto Networks Education delivery team. He has been with Palo Alto Networks since March 2016. Mitch served with the U.S. Navy and Navy Reserve from 2005 to 2015 and is a veteran of Operation Enduring Freedom in Afghanistan.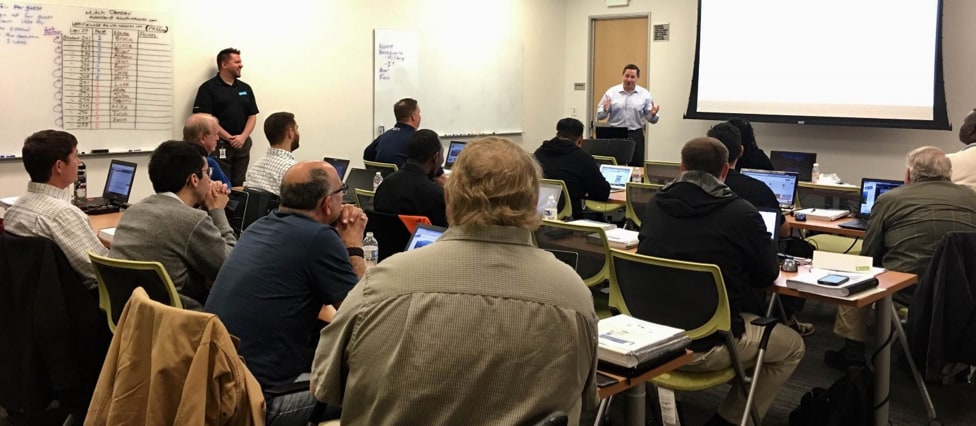 Mark McLaughlin speaking to the VetsInTech class in January 2017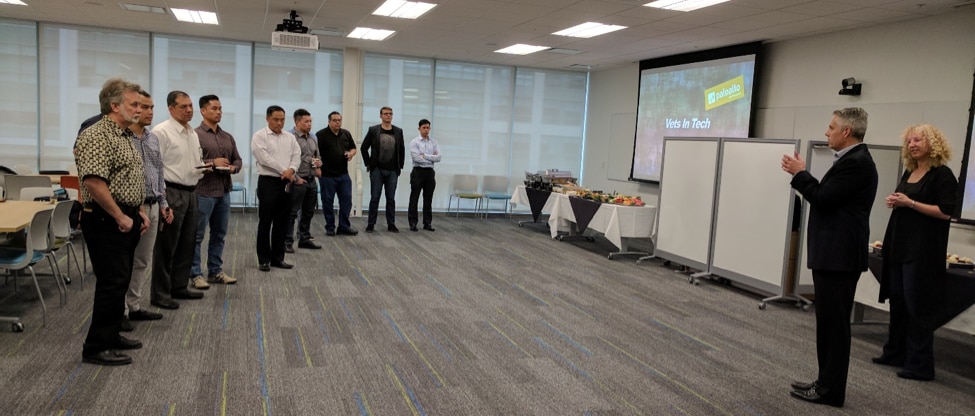 Brett Eldridge speaking at the April 2017 VetsInTech graduation ceremony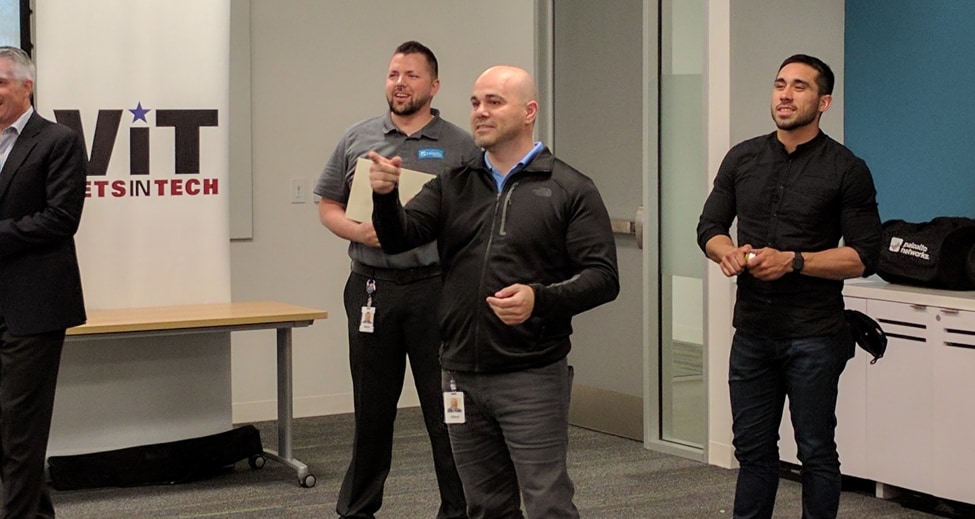 Steve Januario speaking at the April 2017 VetsInTech graduation ceremony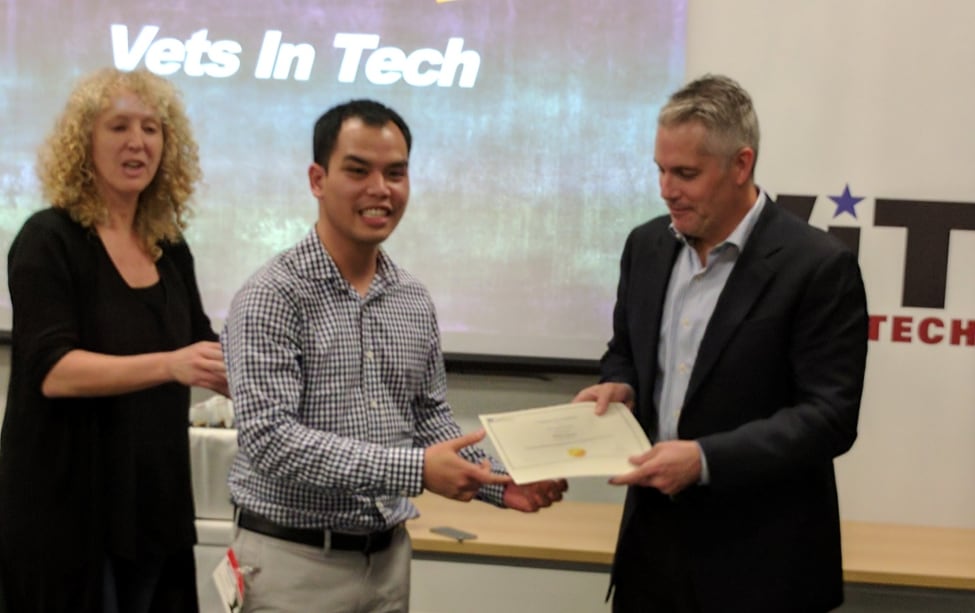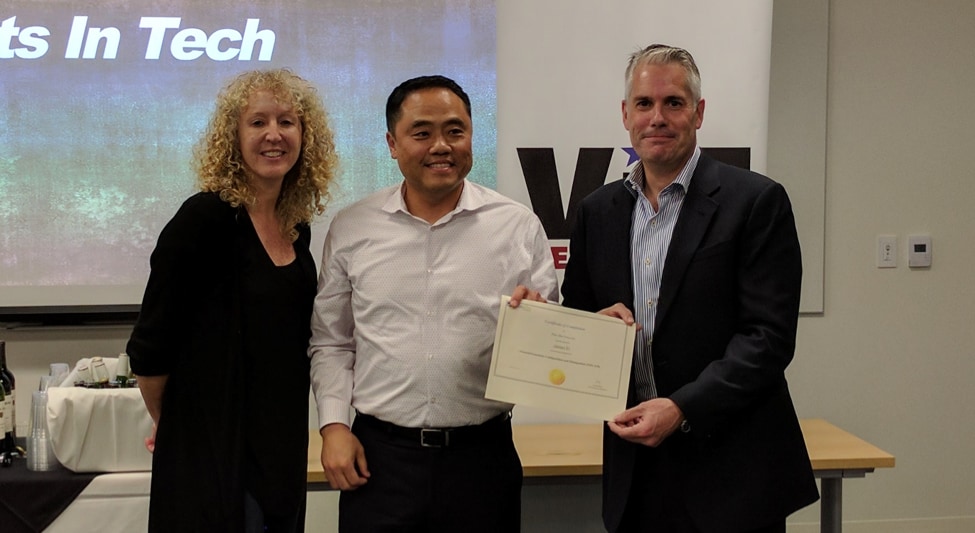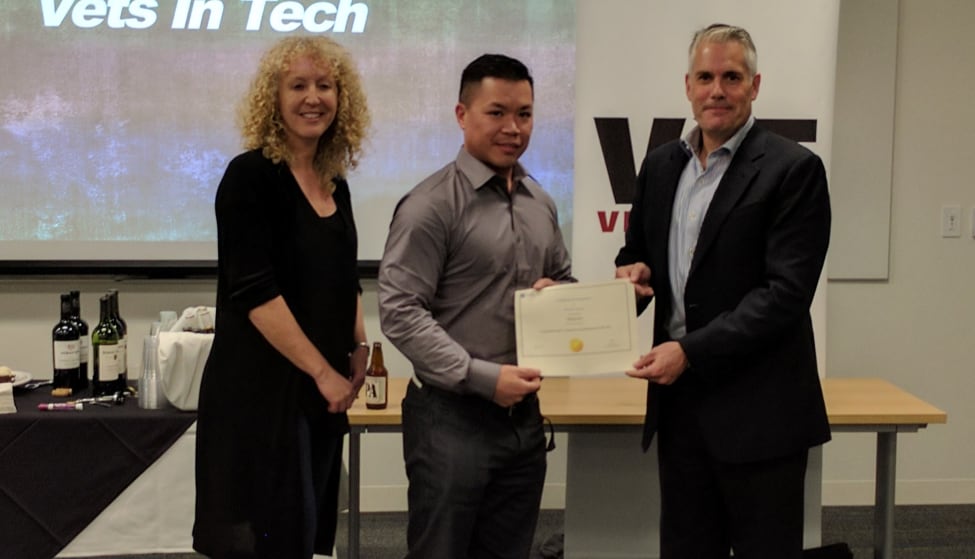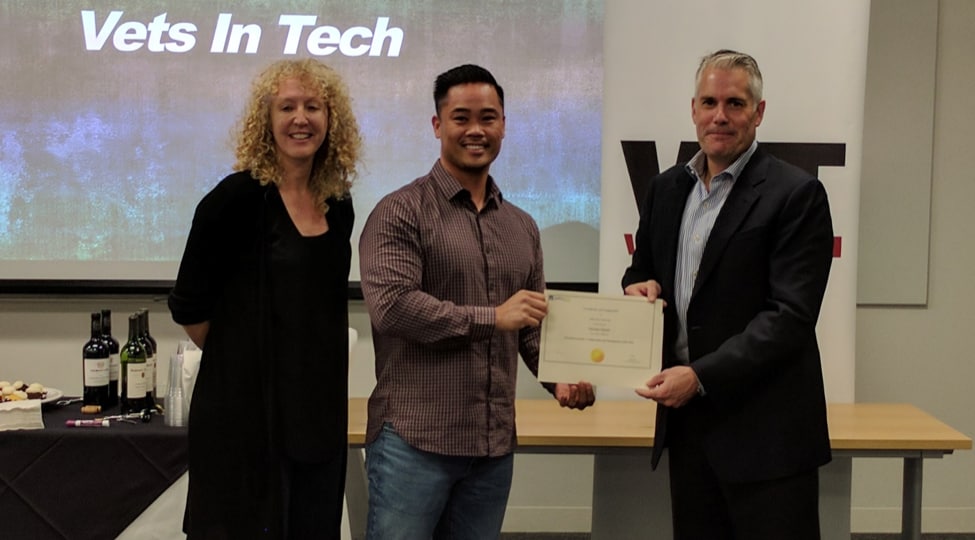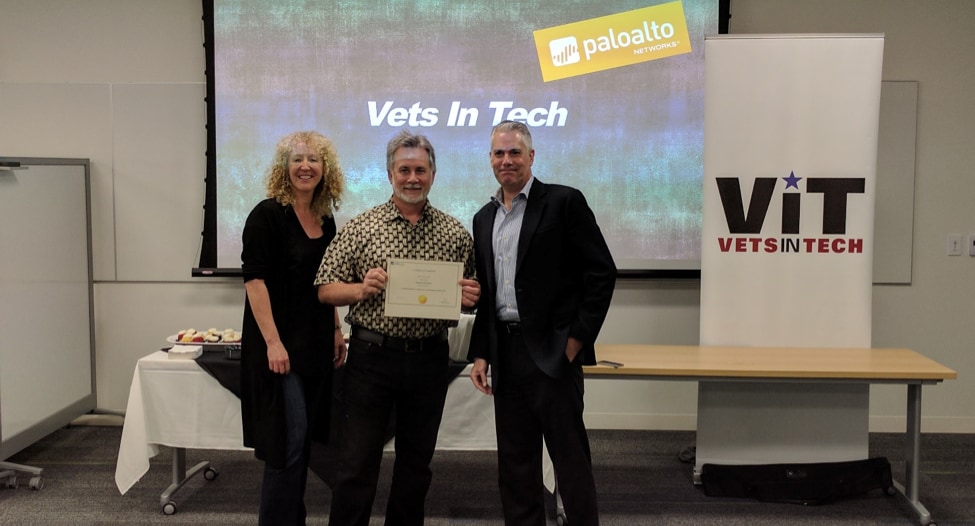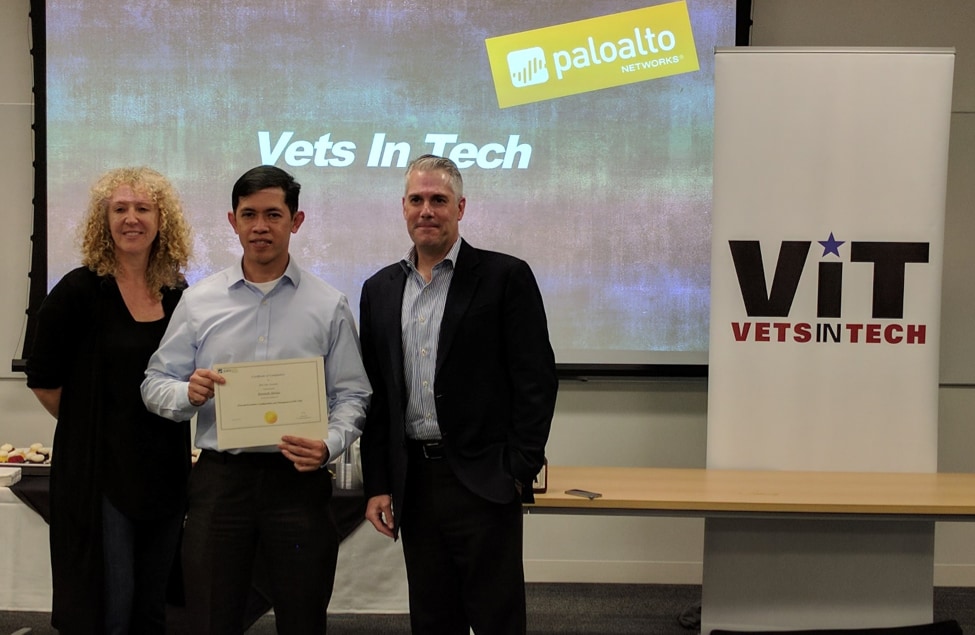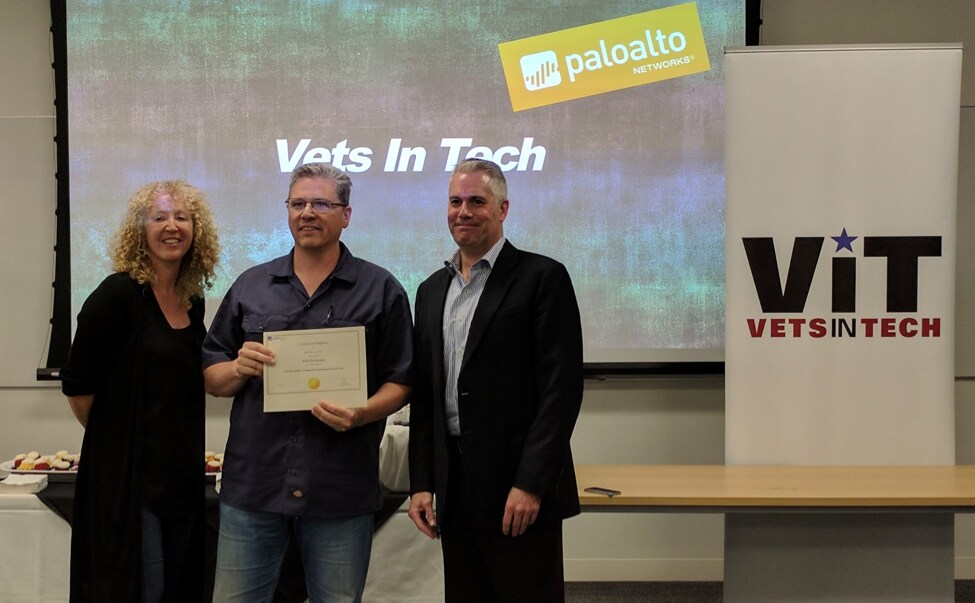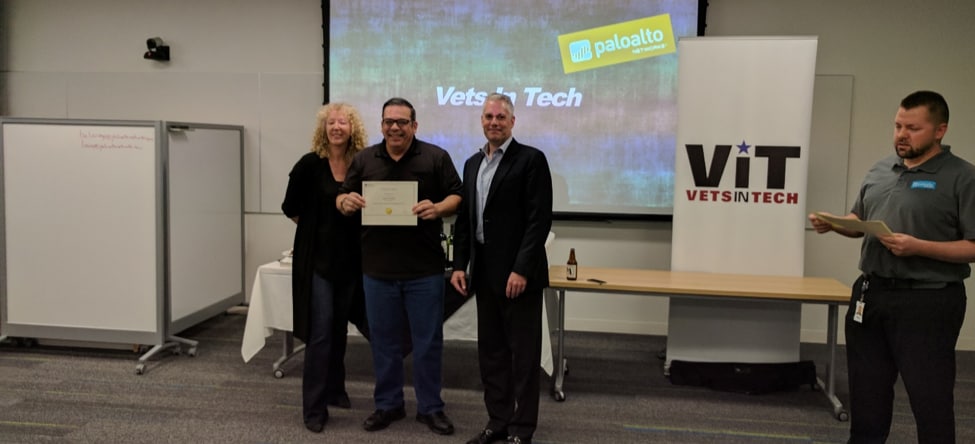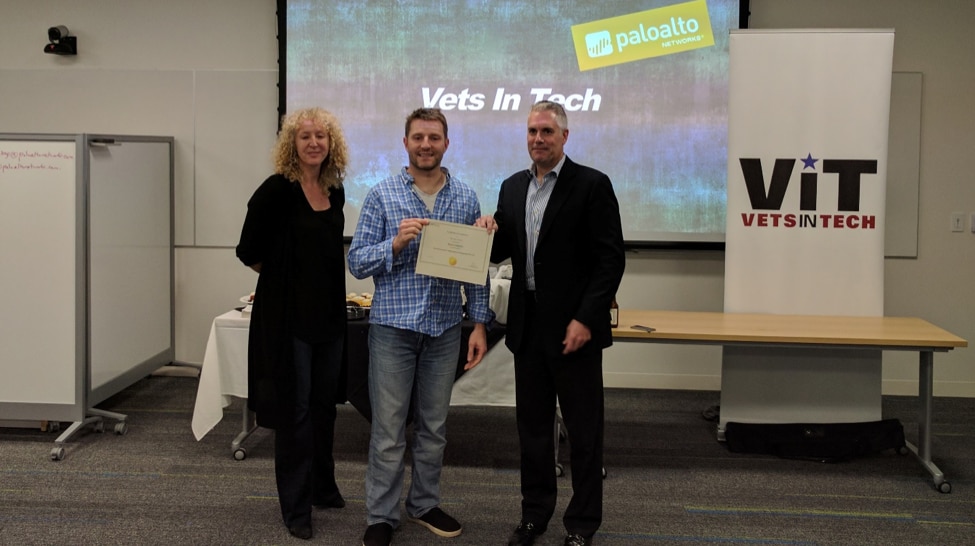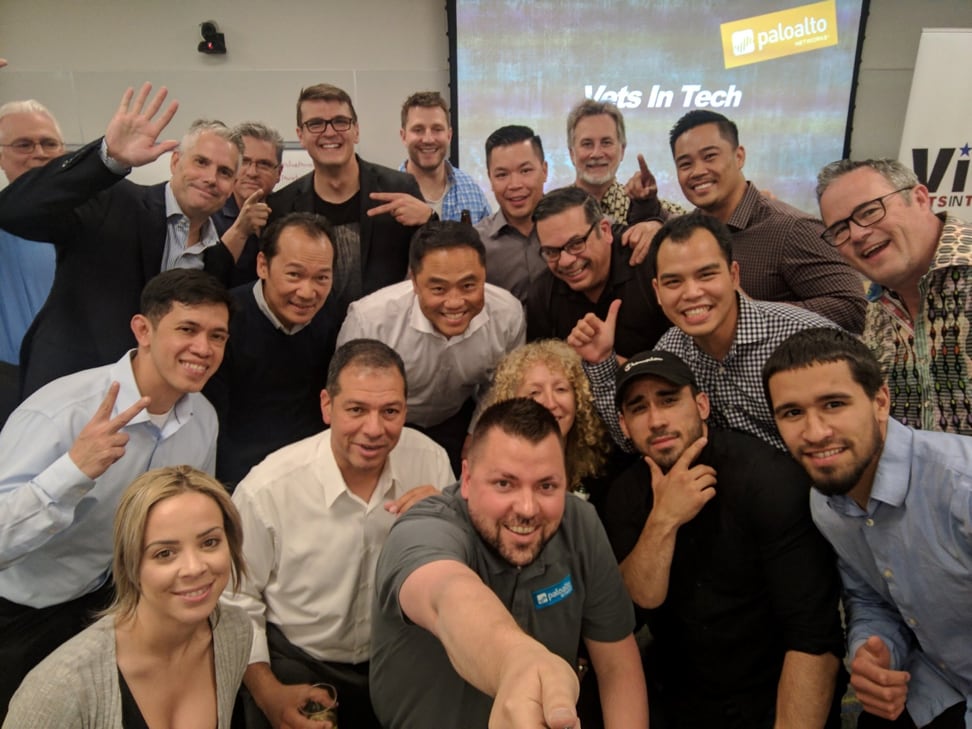 ---
Register for Ignite '17 Security Conference
Vancouver, BC June 12–15, 2017
Ignite '17 Security Conference is a live, four-day conference designed for today's security professionals. Hear from innovators and experts, gain real-world skills through hands-on sessions and interactive workshops, and find out how breach prevention is changing the security industry. Visit the Ignite website for more information on tracks, workshops and marquee sessions.